Mason Rudolph: Everything you want to know about the Pittsburgh Steelers QB
From the Associated Press: Pittsburgh Steelers coach Mike Tomlin says quarterback Mason Rudolph "appears to be doing fine" but remains in the concussion protocol following an illegal hit by Baltimore safety Earl Thomas.
The former Oklahoma State standout left last weekend's overtime loss to Baltimore in the third quarter after Thomas hit Rudolph in the chin with his helmet. Rudolph was knocked unconscious on the play but was able to slowly make his way off the field. Tomlin made it a point to say Rudolph was cleared by medical personnel to walk off under his own power and the fact the medical cart malfunctioned didn't play a factor in the decision.
Rudolph went to a hospital for evaluation before being cleared to go home. Rudolph was at the team's facility on Monday, but Tomlin declined to give a timetable on Rudolph's potential availability for Sunday's visit to Los Angeles to play the Chargers.
Learn more about Rudolph here.
The son of a University of North Carolina linebacker, Rudolph grew up in Virginia playing football. But not quarterback.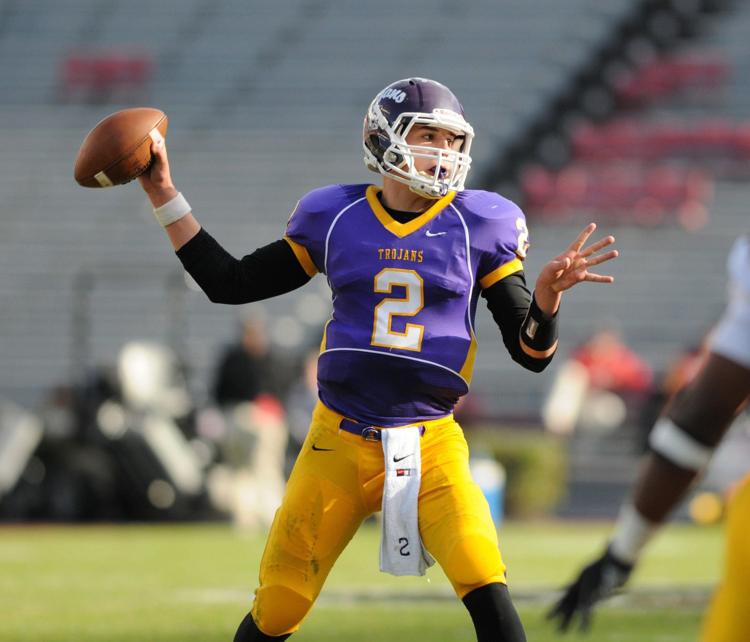 Until the sixth grade, Rudolph and his brother Logan (a freshman on Clemson's football team) were homeschooled.
The first time Rudolph and Oklahoma State offensive coordinator Mike Yurcich had a conversation, Yurcich offered Rudolph a scholarship.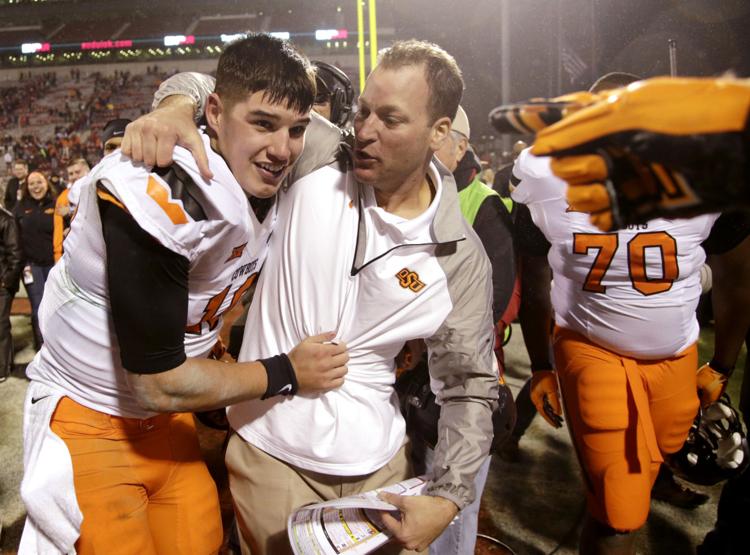 During his high school senior season, Rudolph scored 80 total touchdowns and led Rock Hill Northwestern to a state championship in South Carolina.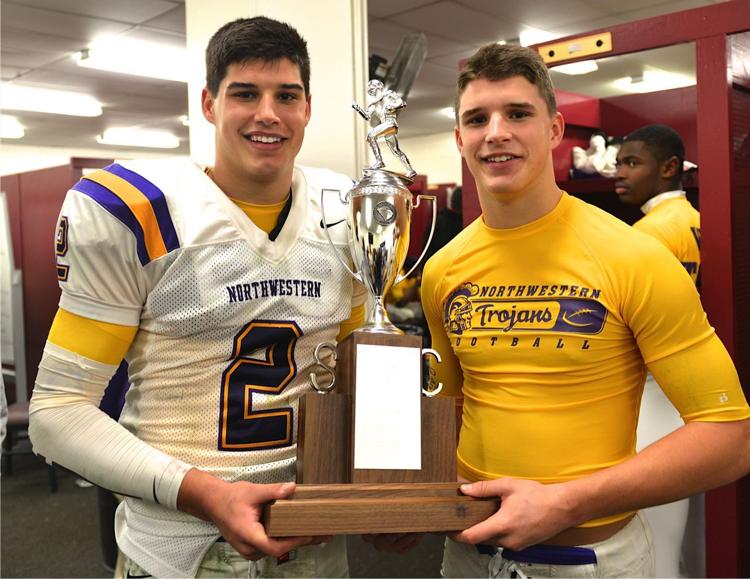 Mason Rudolph gave up his redshirt late in the 2014 season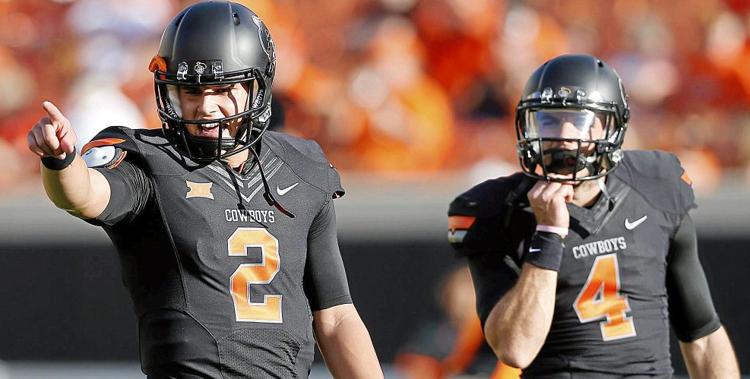 A week later, Rudolph's first career win already gave him a legacy with Cowboy fans.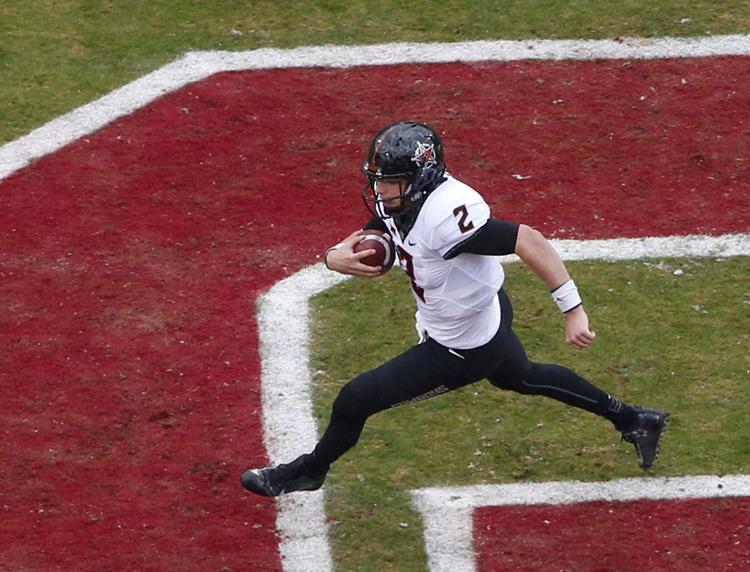 J.W. Walsh returned to good health for OSU in 2015, but Rudolph remained the starter.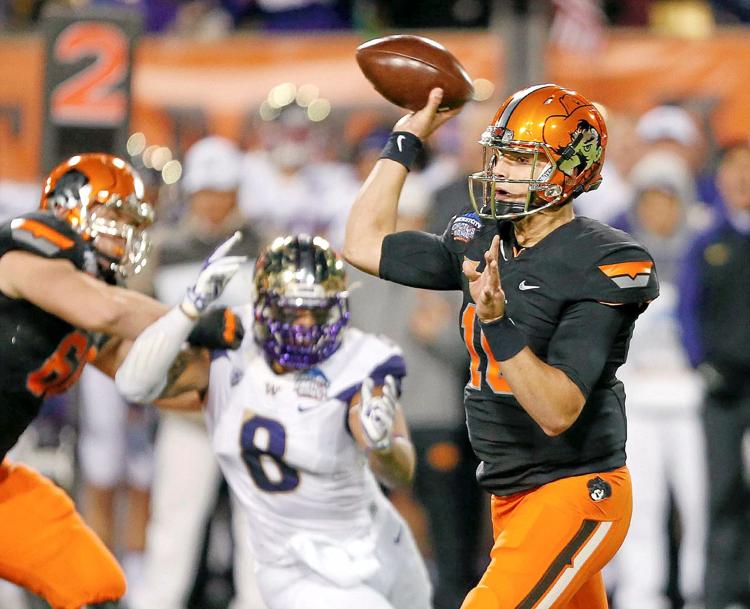 Before the 2015 season, though, Rudolph embarked on a personal trip to Israel to be baptized.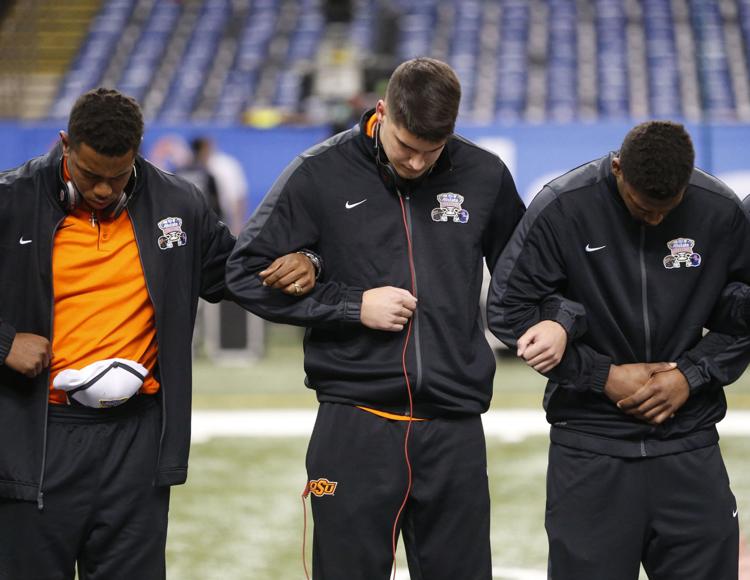 Rudolph finished his sophomore season with 3,770 yards passing, 21 touchdowns and nine interceptions.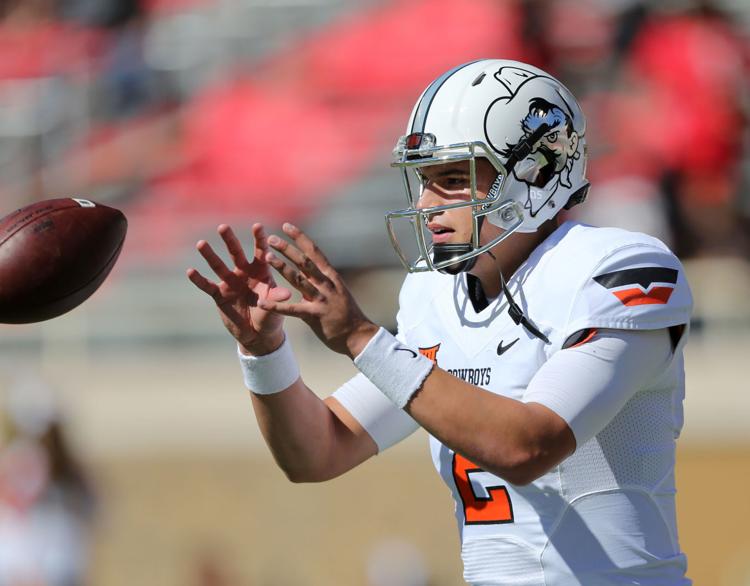 Two things changed in 2016: Gundy grew a mullet, and Rudolph finally had the QB1 job to himself.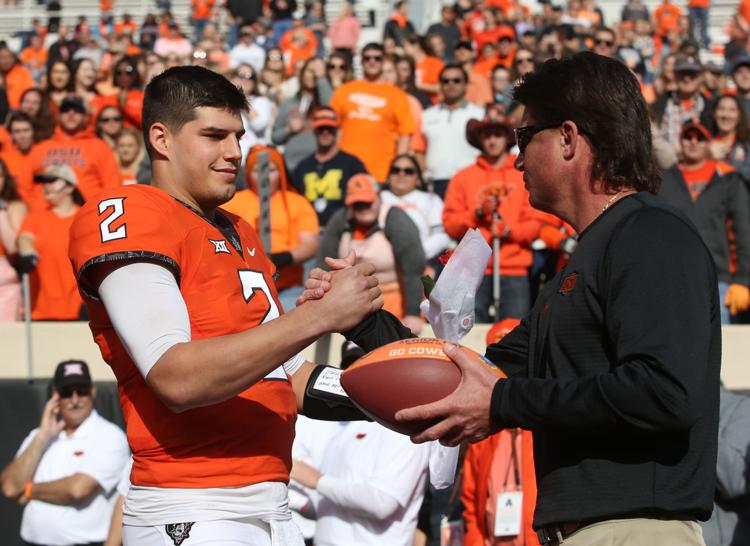 A week later, Rudolph set a school record with 540 yards passing in a 45-38 win against Pittsburgh.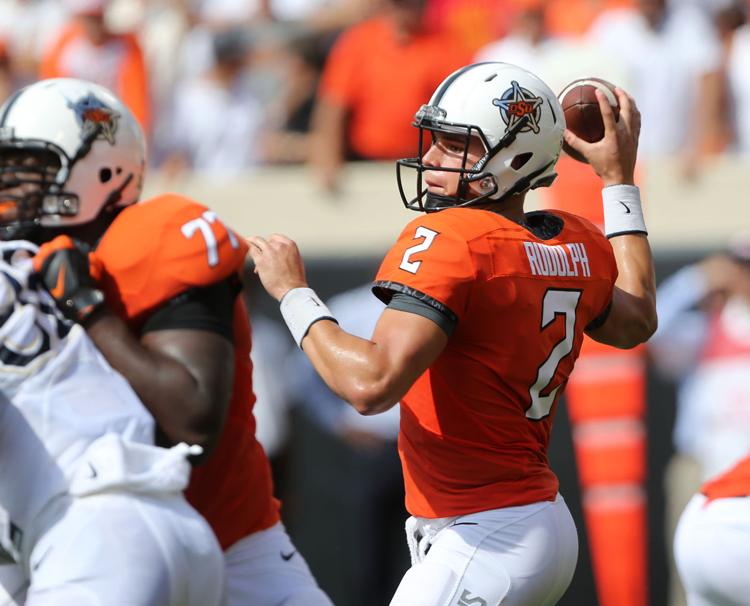 His efficiency as a junior was something to behold: 28 touchdowns and just four interceptions in 448 pass attempts.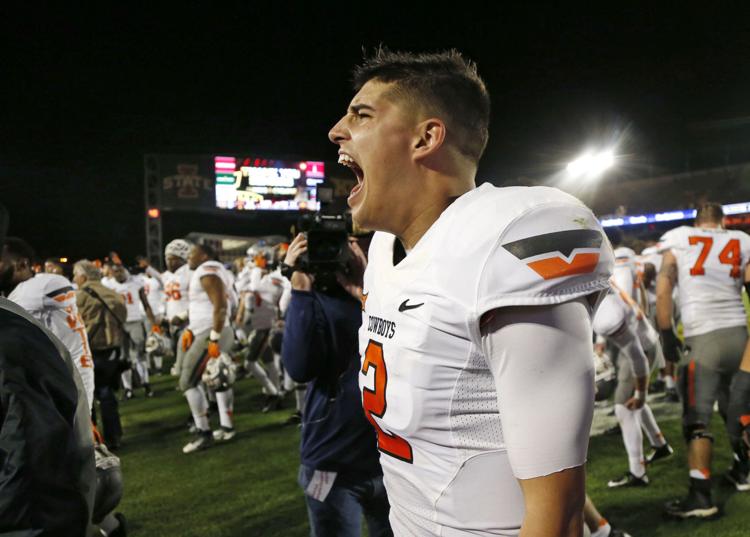 While OSU practiced for the bowl game, Rudolph and star receiver James Washington announced they'd return for the 2017 season -- setting everything in motion that led to this week's NFL draft.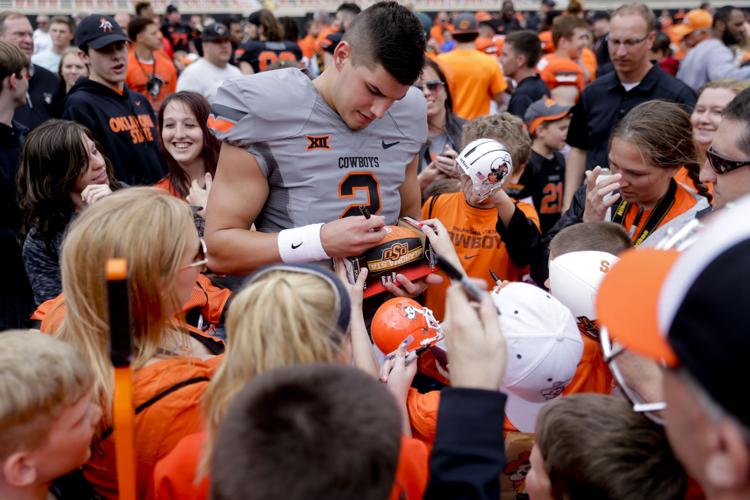 Then there was that viral video of him throwing a pass to a receiver on a jet-ski.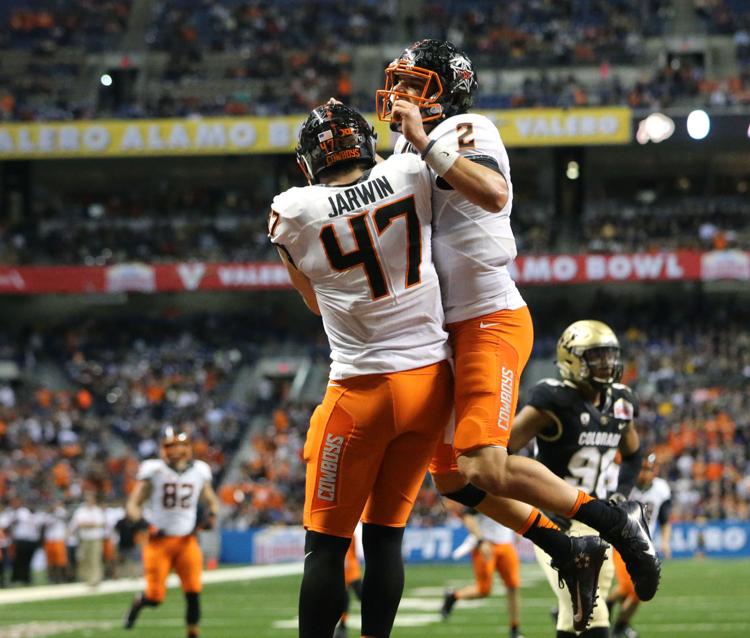 Gundy and Yurcich gave the veteran a greater say in the offensive gameplans.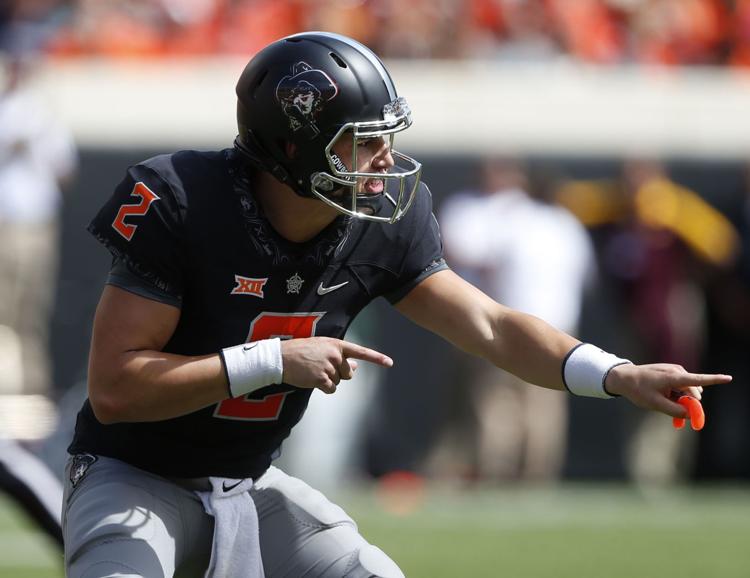 In the first three weeks of the season, he and OSU lived up to that hype, too.
Rudolph led the nation in passing yards with 4,904.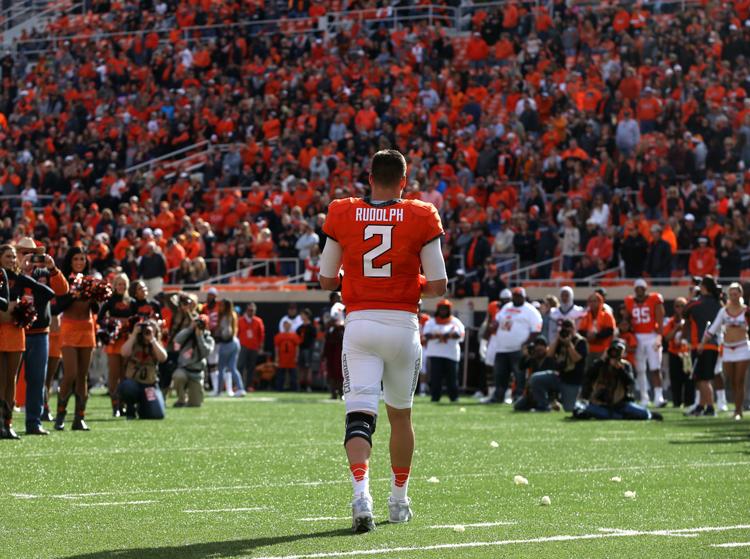 OSUSportsExtra.com: Home to everything orange and black