Oklahoma State rising sophomores Kalib and Keylan Boone have concluded their first season in the Big 12 Conference and the former Memorial High School standouts are confident they can hold their own in one of the most competitive conferences in college basketball.
Keylan was known for his scoring in high school, and that was on display when he knocked down three 3-pointers for Oklahoma State in the season opener against Oral Roberts. He scored a season-high 11 points in his first Division I game to go with three rebounds and a steal.
"After hitting those 3s it was like my confidence went through the roof because my first college career point was a 3-pointer," Keylan said. "… Ever since then I've just been rolling. I can say that I've tried to expand my role, but I've done my best to be consistent with who I truly am on the court for Oklahoma State. Be a team player."
Kalib had trouble staying consistent in practice early in the year but found his footing toward the end of the season. He finished the year leading all OSU freshmen in total points, rebounds and blocks. Kalib had his best game of the season against No. 24-ranked Texas Tech, scoring 12 of his 16 points at the free-throw line to help the Cowboys beat the Red Raiders 73-70 at home. He also had three blocks and four rebounds.
Immediately following that game, coach Mike Boynton praised Kalib's effort in practice.
"It showed me that when I'm consistent, when I work hard and I do everything I know I'm supposed to do on a consistent basis, I'm a person that can score 16 (points) off of free throws," Kalib said. "This coming year when we play, that's going to be my main focus, is obviously being consistent. Can I be the best Kalib every day? That's what I plan on doing.
"I think the season for me was up and down, but that's all freshmen. All freshmen are going to have an up-and-down beginning. I think at the beginning of the season I was nervous and I would always overthink stuff.
"Toward the end of the season, I was just like, 'I'm here for a reason, so I'm just going to go play.'"
One of the main concerns surrounding the Boone twins heading into last season was their weight. They hadn't lifted weights their entire high school career and it showed in their small frames. The Boones went hard in the weight room and both are over 20 pounds heavier than they were a year ago.
Keylan came to Stillwater weighing 179 pounds and is currently at 205. Kalib, who weighed about 183 pounds, now weighs around 207.
"One thing I like when talking with them is that I think they really fell in love with the weight room," Memorial High School coach Bobby Allison said. "That's the one thing Kalib has missed during this pandemic. He misses the weight room almost as much as he misses the court time, I think."
Allison has paid close attention to the Boones' development during their first year and said the thing he was most proud of is the type of teammates they are.
The Boones came to OSU having been the best players on their high school team but were used as role players in their first year with the Cowboys.
Keylan appeared in 25 games and averaged 8.6 minutes per game. Kalib played in 29 games and averaged just under 12 minutes.
"They weren't getting starter minutes, but they were definitely showing great attitudes throughout the whole season," Allison said. "In talking with them during the season or offseason, they were extremely optimistic and that has everything to do with coach Boynton. Everything he told them was a reality. They didn't have any false pretense going into college. They knew it would be the hardest work of their lives. They knew they had a chance of getting minutes if they earned it in practice."
Keylan said his first season gave him a good perspective on the Big 12 and helped him learn what he needs to do to make an impact on the game for his team.
"Coming here to the Big 12 is like a different conference and different pace," Keylan said. "It has its own atmosphere. I played in big crowds before but not like this, of course. It's definitely a huge transition but, overall performance, I did what I needed for the team. For my role as a freshman to come in as an energy guy rebounding, D-up and whenever a shot is there to make a shot or two when it's my chance to make it and try to be consistent. That's the mindset of me and Kalib is to just be team-oriented."
The Boones had a solid first year and Kalib said one of his goals for next season is to be a consistent starter. He tallied four starts as a freshman. Kalib and rising junior Yor Anei are the most experienced big men on the roster, so cracking the starting lineup is a legitimate possibility.
Allison said he believes Kalib and Keylan have the attributes to take the next step heading into their sophomore year, depending on how hard they work.
"I think it's completely up to him on that aspect," Allison said about Kalib. "He's just got to put in the work. He knows there are certain things offensively he's got to work on. His strength, he needs to keep building. He's just got to make a continued effort to never take his foot off the gas.
"They had enough good moments throughout the year to realize that they belong at that level. But they also know to continue to make an impact on a team and a roster that's getting even more loaded with talent."
Boynton is bringing in a top-10 recruiting class that includes Rivals.com's top-ranked recruit, Cade Cunningham.
Expectations are high for the Cowboys and the Boone twins are excited to be a part of the journey.OSU season in review: The MVP. The highs and lows. What to look for next season
MVP: Cameron McGriff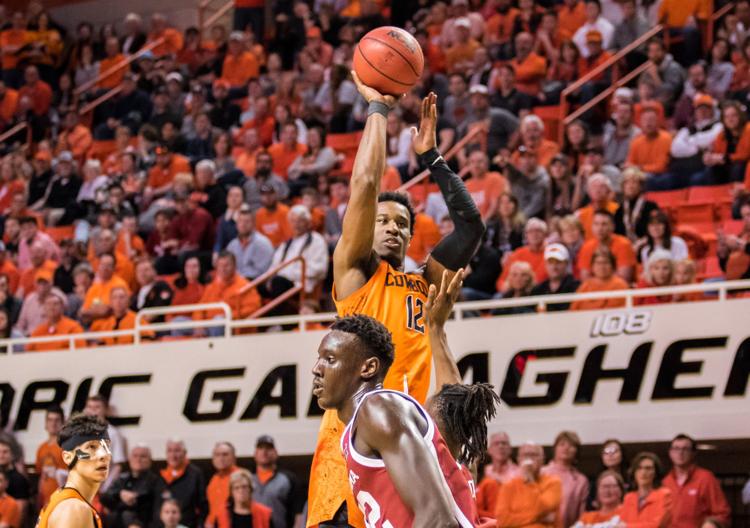 Breakout player: Isaac Likekele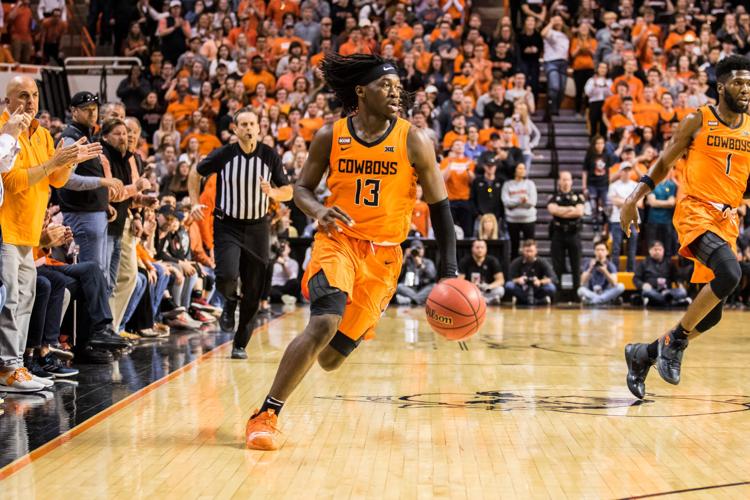 Top moment of the season: Win at Texas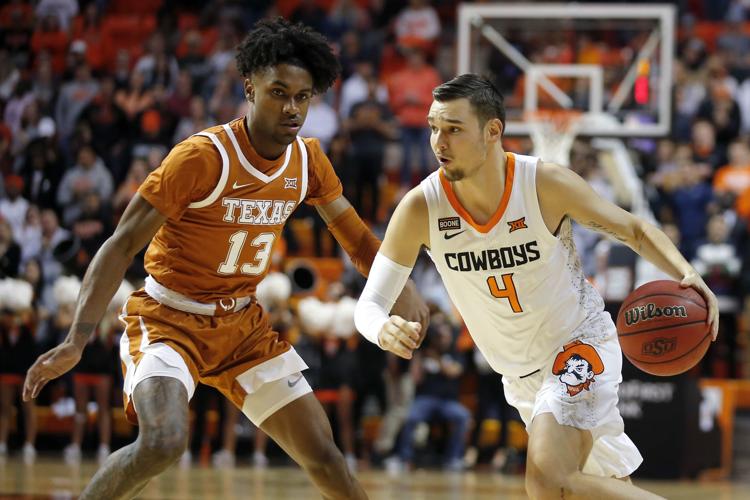 Low moment of the season: Loss at Iowa State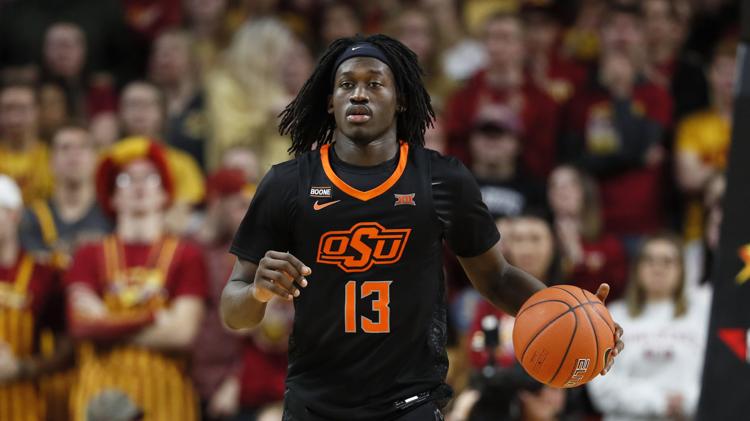 Top question entering next season: Who will fill the leadership void?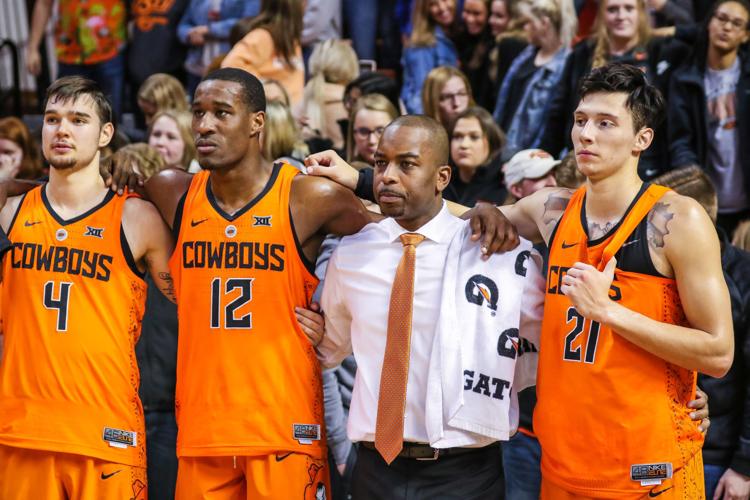 Key recruit coming next season: Cade Cunningham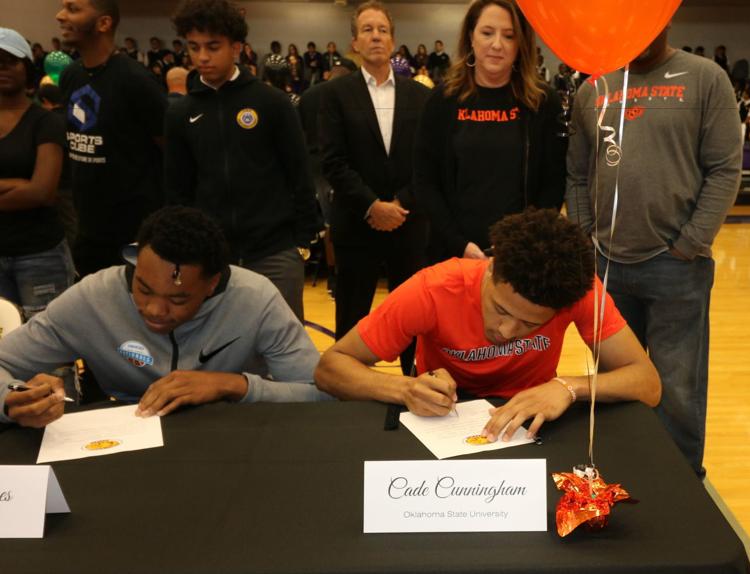 Bars, restaurants and entertainment venues are closed indefinitely because of the COVID-19 threat.
What would Oklahoma have done in the NCAA Tournament this year?
I've probably spent more of my life watching and talking about movies than most people would consider healthy or normal.
OSUSportsExtra.com: Home to everything orange and black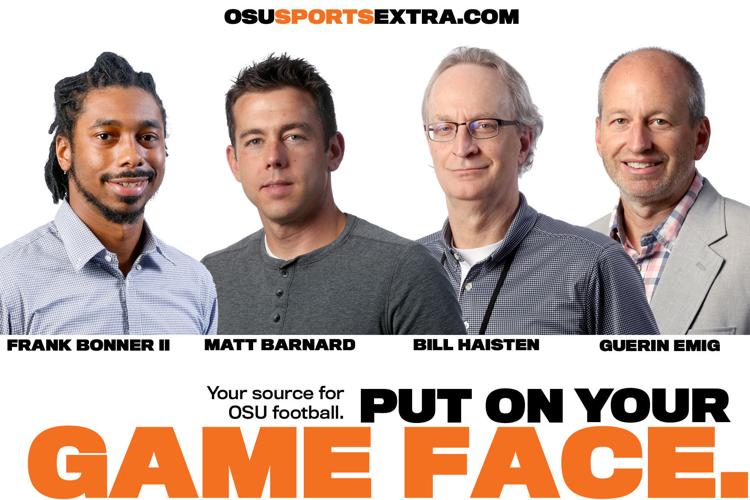 Complete coverage of COVID-19