The Oklahoma State Black Alumni Society Board recently posted on their Facebook page a statement it sent to OSU and its athletic department.
The statement detailed 10 recommendations meant to help create a "healthy and thriving cultural environment for everyone" at OSU. Oklahoma State was put in the national spotlight after running back Chuba Hubbard retweeted a photo of OSU football coach Mike Gundy wearing a One America News (OAN) shirt. It's a network that has made negative comments toward the Black Lives Matter Movement.
Hubbard retweeted the photo and said it was "completely insensitive to everything going on in society, and it's unacceptable. I will not be doing anything with Oklahoma State until things CHANGE." Other players supported Hubbard in his comments that were posted last week. Gundy met with the team and has apologized for wearing the shirt.
"As the head coach of a major university you must be 'aware' of your role and influence on the development of young men whose lives are being entrusted in you," the Black Alumni Society said in its statement."
The statement also made it clear the sentiments in this message are not just because of the situation surrounding Gundy and his shirt.
"Alas, make no mistake this is not about the coach, a t-shirt, the players' music or cultural accessories," the statement said. "This is much larger and strikes clearly at the injustice, lack of respect and equitable treatment afforded to Black student-athletes and Black people."
The statement also said the issues addressed are not just about the athletic department.
"Again, let us be clear, this is not just a problem of the OSU Athletic Department, but one the Oklahoma State University leaders must own," the statement said. "To end this, we strongly recommend that OSU initiate the following measurable actions during the 2020-2021 school year to create infrastructure and governance necessary to make OSU and its athletic department a positive and national model of diversity and cultural respect."
Here are the 10 recommendations listed in the statement:
1. Institute contractual instruments that tie employment and pay for key college administrators and coaches to diversity conduct, standards and values.
2. Require all employees of the Athletic Department to undergo immediate and annual documented "truth telling" focused on cultural awareness/implicit bias training regarding racial, ethnic, religious and other issues of discrimination.
3. Require "truth telling" focused cultural awareness/implicit bias training regarding racial, ethnic, religious, and other issues of discrimination.
4. Establish an independent and objective system for monitoring the "racial and cultural health" of OSU and its Athletic Department.
5. Survey OSU Black Alumni and other ethnic groups annually for feedback and to gauge the "racial and cultural health" of OSU and its Athletic Department.
6. Establish a diverse OSU and Athletic Department "Advisory Council" with majority independent and OSUBAS members to support, report, and improve cultural strategy and transparency.
7. Partner with OSUBAS to create a personal and professional development program for Black student athletes designed to prepare them for post-college life, careers, and alumni retention. Also, the program would include assigned OSUBAS mentors.
8. Establish an annual program where Black student athletes at OSU have meaningful dialogue with members of the OSU Campus Police and the Stillwater Police Department to build relationships and proactively understand and address issues of law enforcement.
9. Support active Black student athlete involvement in OSU's African American Student Association and other student organizations to remove them from the "athletic bubble" to better integrate them into the general student population.
10. Require coaching staffs and key athletic administrators to lead engaging in personal interactions with, and outreach to, the OSUBAS and Black student campus organizations.
"The above recommendations are, by no means, all encompassing," the statement said. "However, we do believe that they represent a good starting point for making measurable changes and improving the accountability of OSU and its Athletic Department. Also, competing colleges and universities who hope to capitalize on this moment of failure by OSU are cautioned to take care if living in a 'glass house.' It will be a journey, but this is an opportunity for OSU to improve and we will get better."
Video: Mike Gundy should be marketing OSU football, not making trouble for it
2019 OSU football season recap: Chuba Hubbard, improved defense and injury problems
Memorable moments: Chuba Hubbard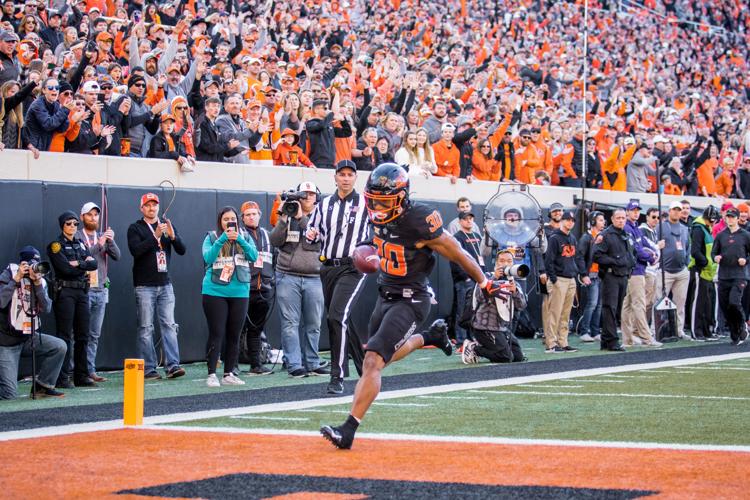 Defensive takeaways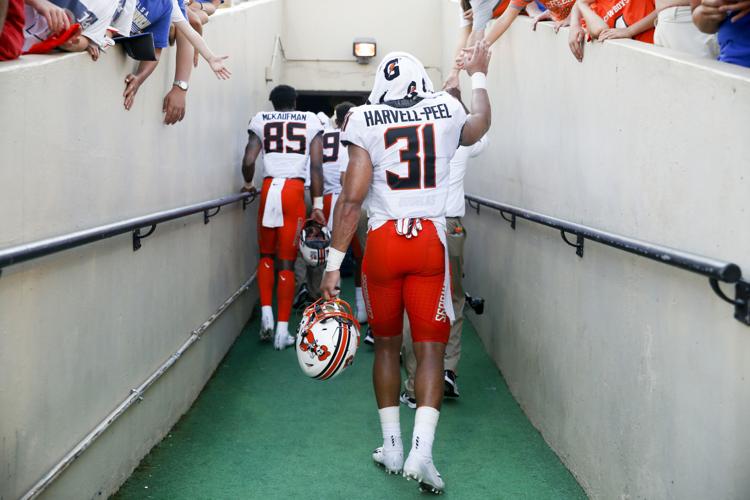 14th consecutive bowl game
Three questions about 2019: Was the season a success?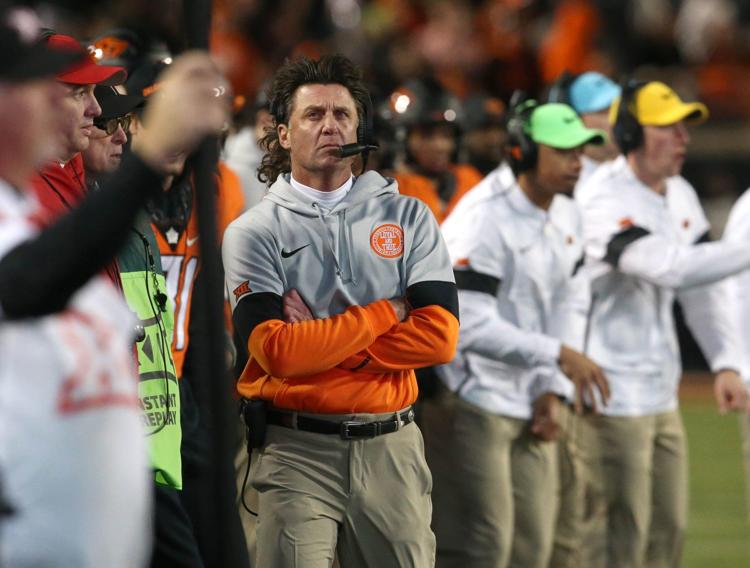 2. What went right?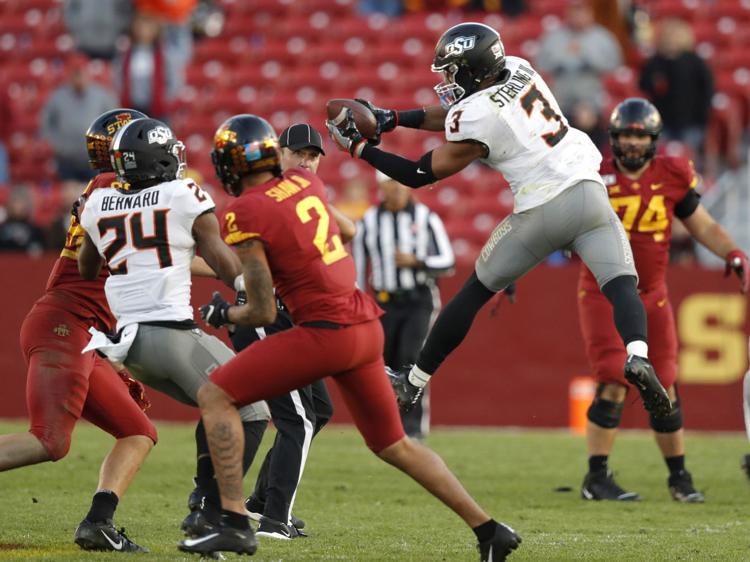 3. What went wrong?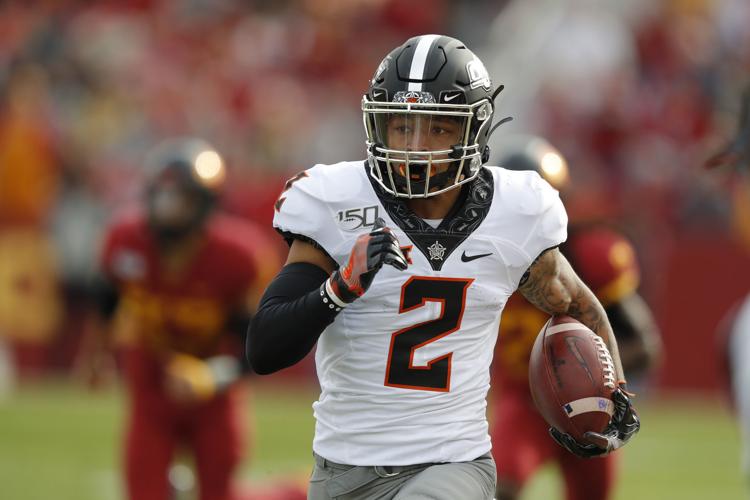 What to expect in 2020?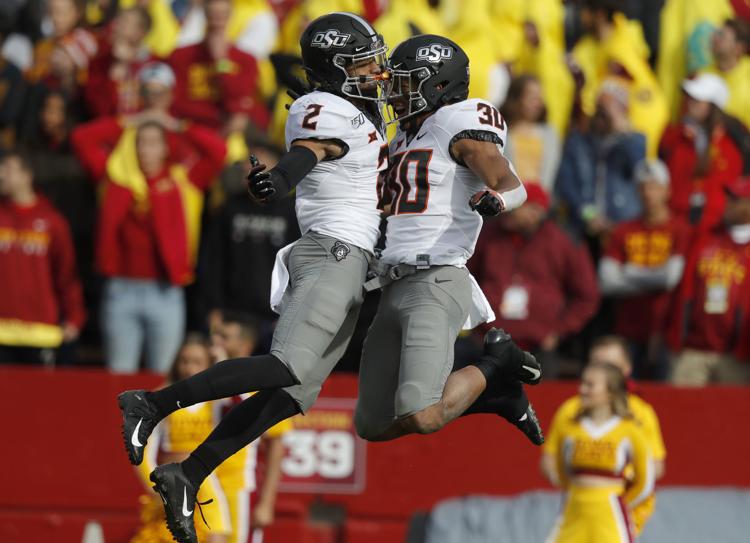 Top Returners: Chuba Hubbard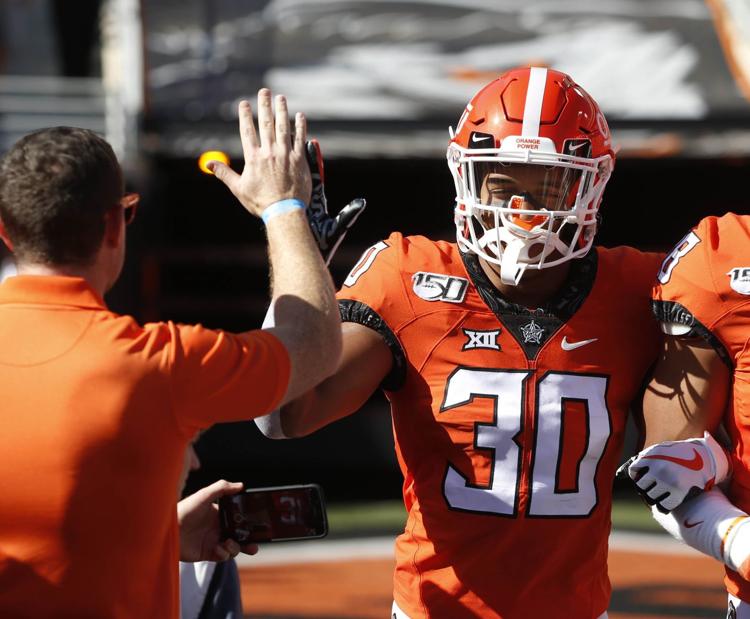 Top Returners: Tylan Wallace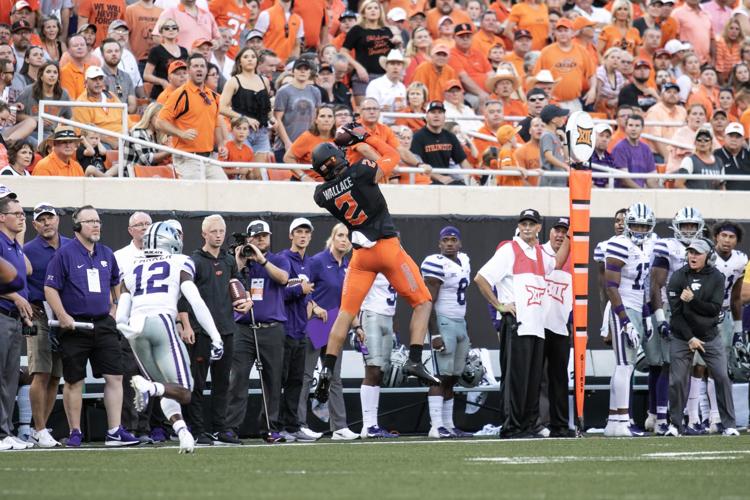 Top Returners: Amen Ogbongbemiga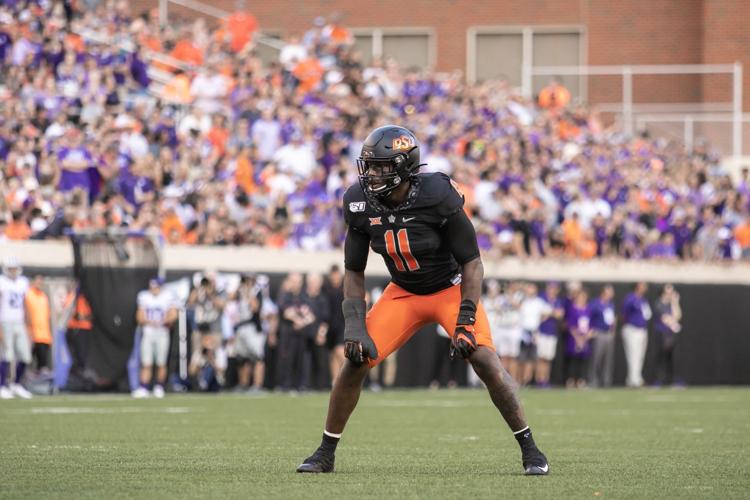 Biggest losses: Johnny Wilson
Biggest losses: A.J. Green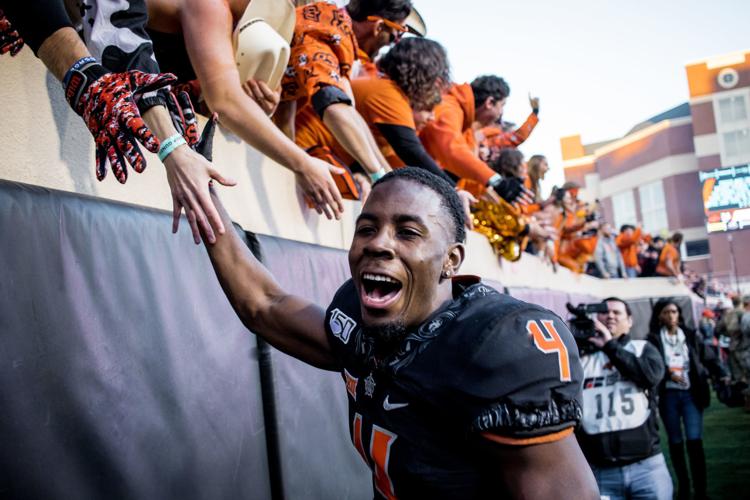 Biggest losses: Marcus Keyes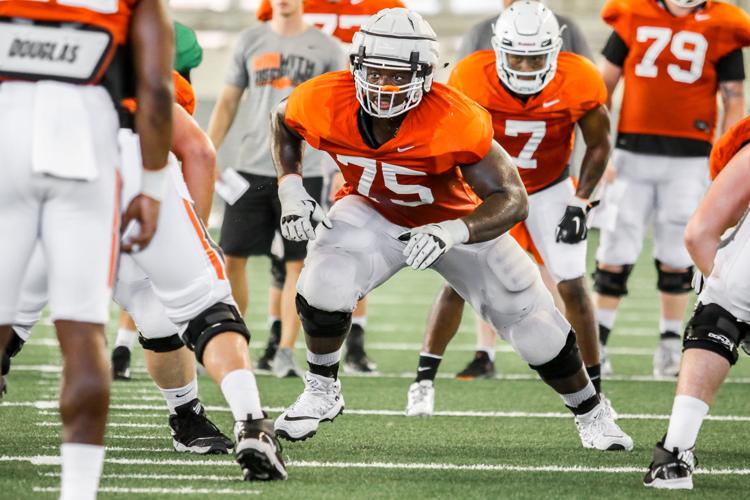 Postseason Awards: Offensive MVP: Chuba Hubbard
Defensive MVP: Kolby Harvell-Peel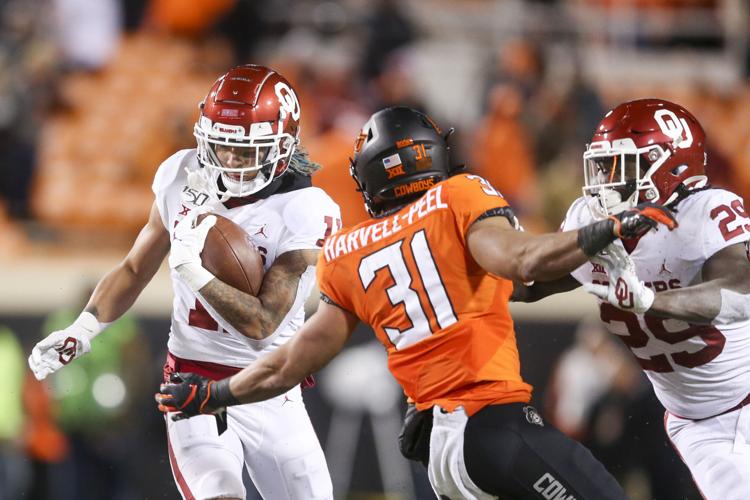 Assistant of the year: Kasey Dunn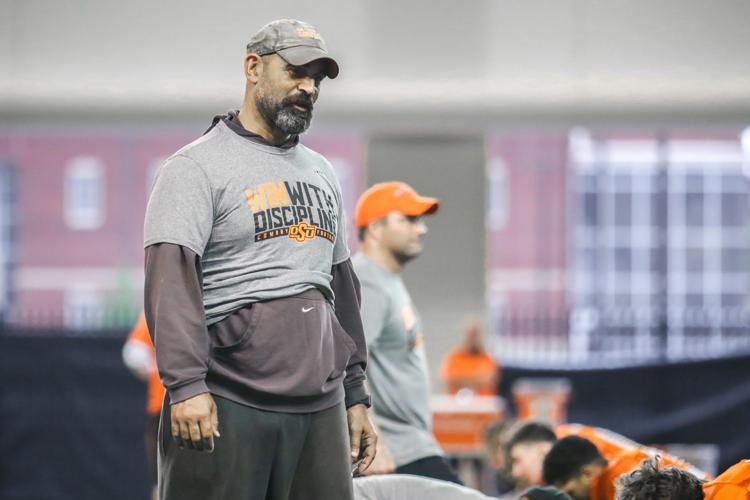 Newcomer of the year: Spencer Sanders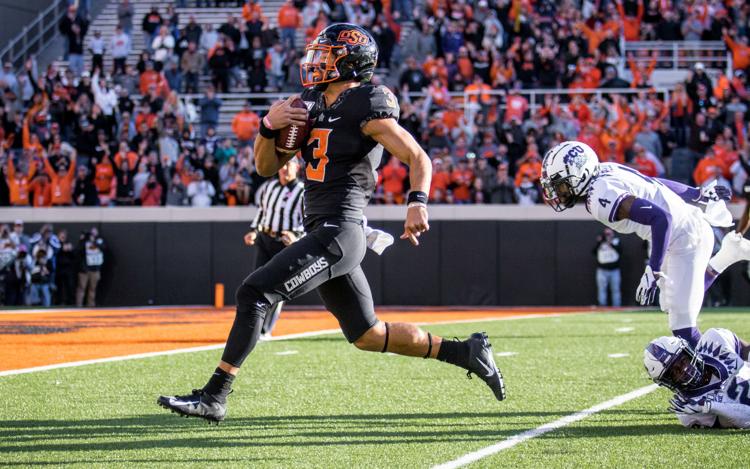 OSUSportsExtra.com: Home to everything orange and black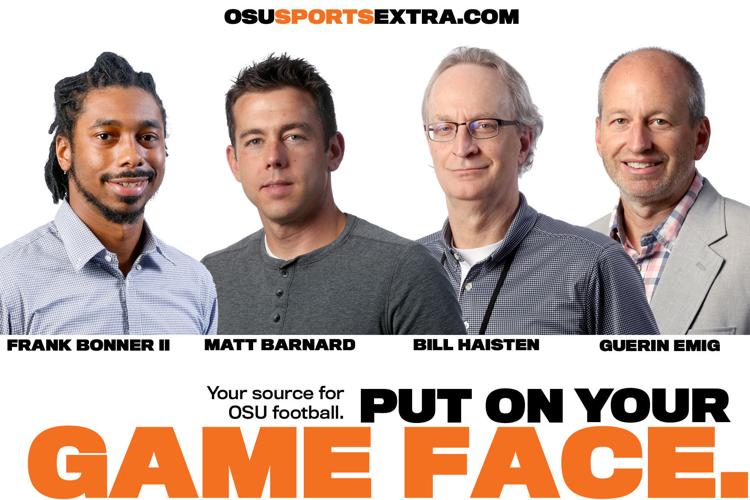 OSU holds pep rally for football team at Student Union