Former Oklahoma State basketball player Chianti Roberts was at a bar watching the Cowboys play in an NCAA Tournament game when he realized how big an impact the 1994-95 season had on OSU and its fans years ago.
Roberts said he noticed how the people in the bar — who probably had never met any of the players — had their entire night impacted based on the outcome of the game.
That's when he understood the significance of Oklahoma State's 1995 Final Four run during Roberts' second year playing for the Cowboys.
"That was the first time I figured out that, man, what we did was big," Roberts said. "Sitting in a bar on Cherry Street, I think it was called the White Owl back then, watching a tournament game and seeing how much these people cared about OSU. That's when I realized how big of an impact of what we did had on people."
In 1995, Oklahoma State advanced to the Final Four for the first time in 44 years before losing 74-61 to UCLA in the semifinals. Roberts played a significant role, averaging nearly 23 minutes a game as a sophomore.
The Cowboys will celebrate the 25th anniversary of that team before Saturday's game against No. 24 Texas Tech and again at halftime. Tipoff is noon at Gallagher-Iba Arena.
OSU will wear special uniforms in honor of the Final Four team. Fans are encouraged fans to dress in 1990s-themed clothing and the first 1,995 fans to enter Gallagher-Iba may pick up a free T-shirt in the east lobby. Doors open at 11 a.m.
The current OSU team is 12-12 and has won two of its past three Big 12 games after losing its first eight. A win against Texas Tech would give the Cowboys back-to-back wins for the first time since late November.
Coach Mike Boynton said honoring the Final Four team is a way to allow his players to recognize where the bar is for the program.
"That probably sounds absurd because we haven't had a whole lot of postseason success recently," Boynton said. "But that team with coach (Eddie) Sutton, I believe really let people know that Oklahoma State can be a national contender.
"I want these young guys who've been around here for a few years to understand where we're trying to take this thing back to. When we talk about getting us back to competitiveness from a national standpoint, that's what we're talking about."
The Cowboys finished the 1994-95 season with a 27-10 record and had to go through future NBA stars Tim Duncan of Wake Forest and Marcus Camby of UMass during their postseason run. OSU was led by Bryant "Big Country" Reeves, who averaged a team-high 21.5 points and 9.5 rebounds per game. Reeves is the father of current OSU senior Trey Reeves.
Randy Rutherford was the second-leading scorer, averaging 19.6 points and 8.4 rebounds.
The team was led by legendary coach Eddie Sutton, now 83. Sutton was an NCAA Division I coach for 36 years and became the first coach to take four schools to the NCAA Tournament. He took OSU to the Final Four in 1995 and 2004. He also went to the national semifinals with Arkansas in 1978 and has 806 career wins. He was just named a finalist for the Naismith Hall of Fame for the seventh time.
Sutton's son Sean is a former OSU head coach and is currently on the Texas Tech staff. He will be present during the celebration.
Roberts said it didn't register with him that he was playing for such a legendary coach until after he left OSU. He described Sutton as a disciplinarian, which caused him to not even want to be in the same room with Sutton when he was a player.
He began to appreciate Sutton's teachings as he got older.
"When you're dealing with fragile egos, which we all had back then, it's a certain amount of breaking down that needs to occur to form a really good team," Roberts said. "You've got to break down these egos to where everybody understands your ego don't mean nothing — it's only the team. In the course of doing that you hurt a lot of feelings, so he definitely hurt my feelings.
"But once the time has ended and you leave the university and you're out there on your own without that supervision, you lean on a lot of things that Coach taught you. I tell people this all the time. He was teaching basketball, but he was really teaching life. … It's years after you finish playing that you realize what you had and how great of a person you were playing for."
Roberts, who lives in Stillwater, said he is grateful to be recognized alongside a coach like Sutton.
"It's incredible," Roberts said. "I look at him as a legend and I'm not alone in that. There are people out there that when they mention him might mention me. It's a space that I never thought I would ever be in. … I was never playing for any recognition or anything like that, it was just for the love of the game. But now as I get older and I'm able to retrospectively look back on things, to know that I played for a guy like that and my name will forever be attached to that is one of the coolest things to ever happen to me outside of my wife and my family."
Gallery: Toothless in Seattle and shattered backboards, a look back at OSU's 1995 Final Four run
1995 Final Four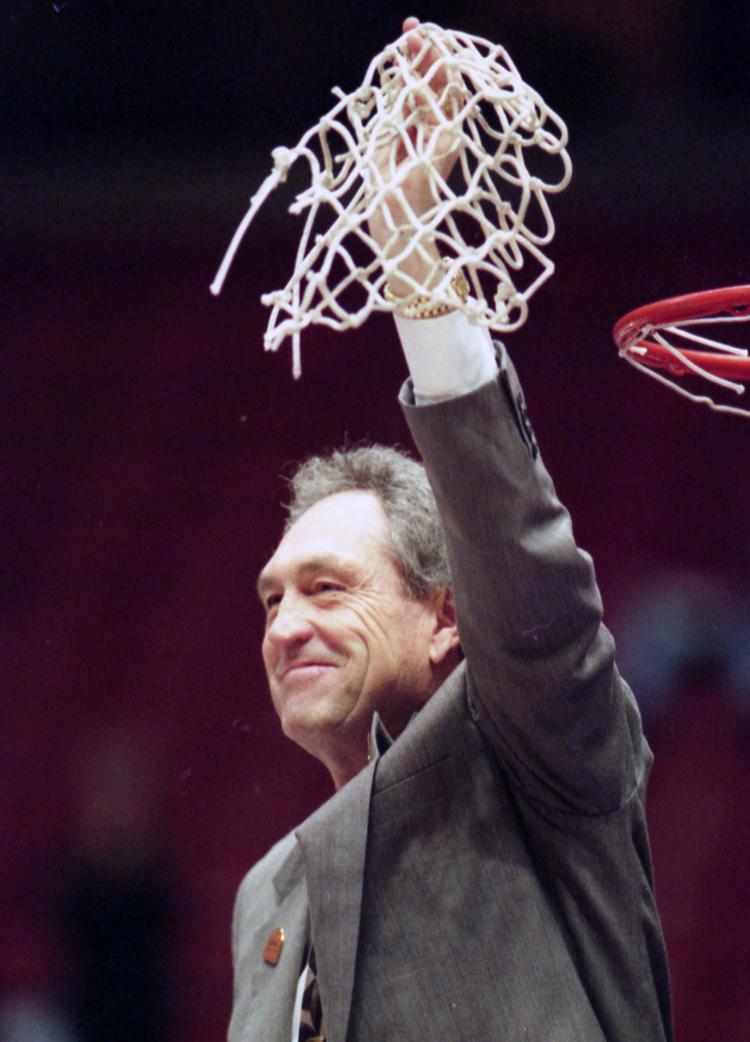 1995 Final Four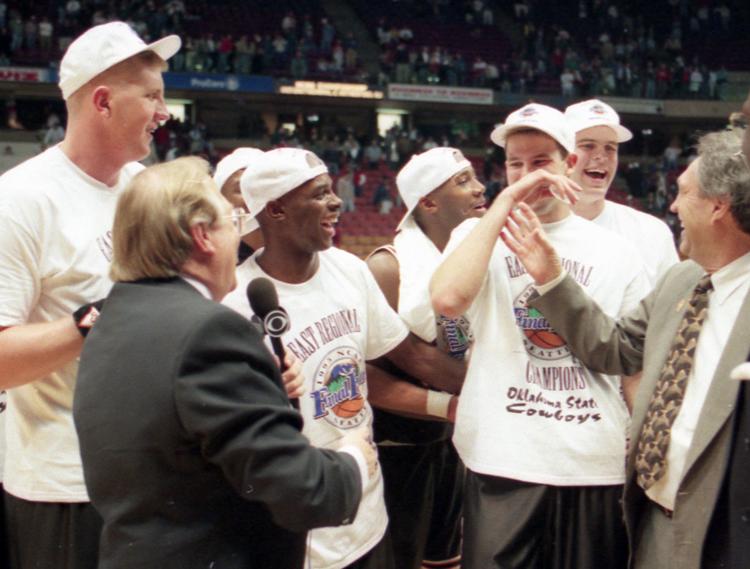 1995 Final Four
1995 Final Four
1995 Final Four
1995 Final Four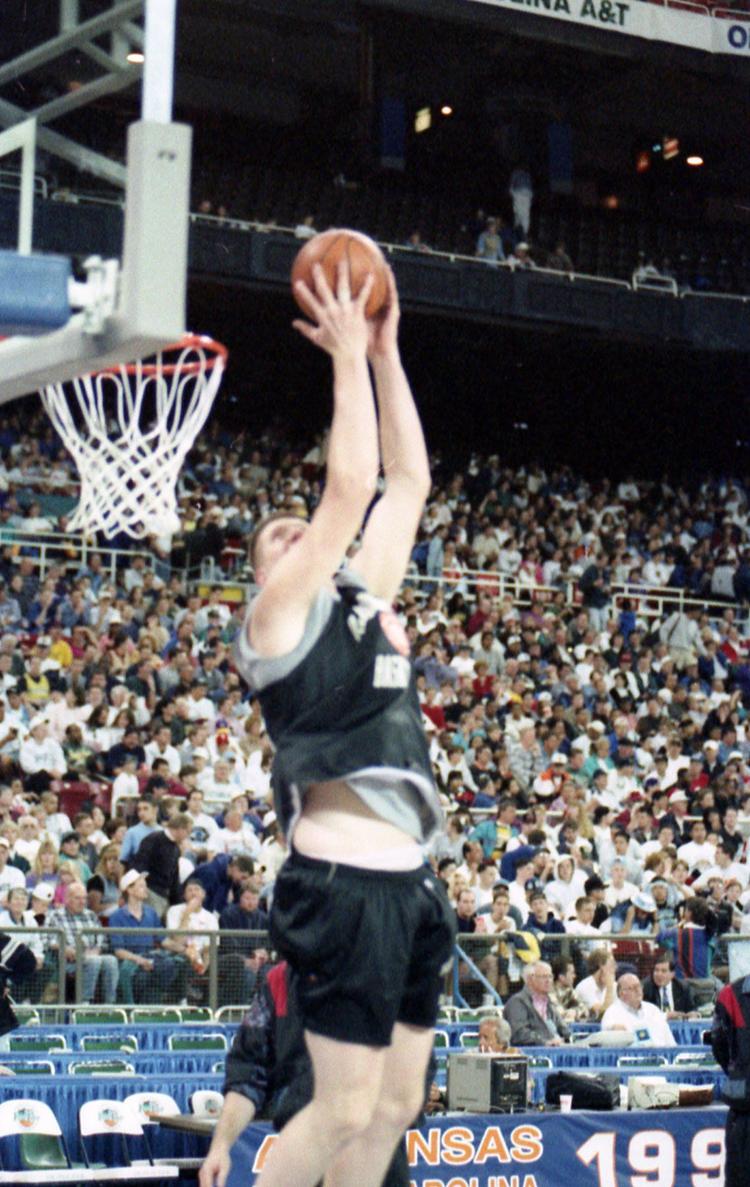 1995 Final Four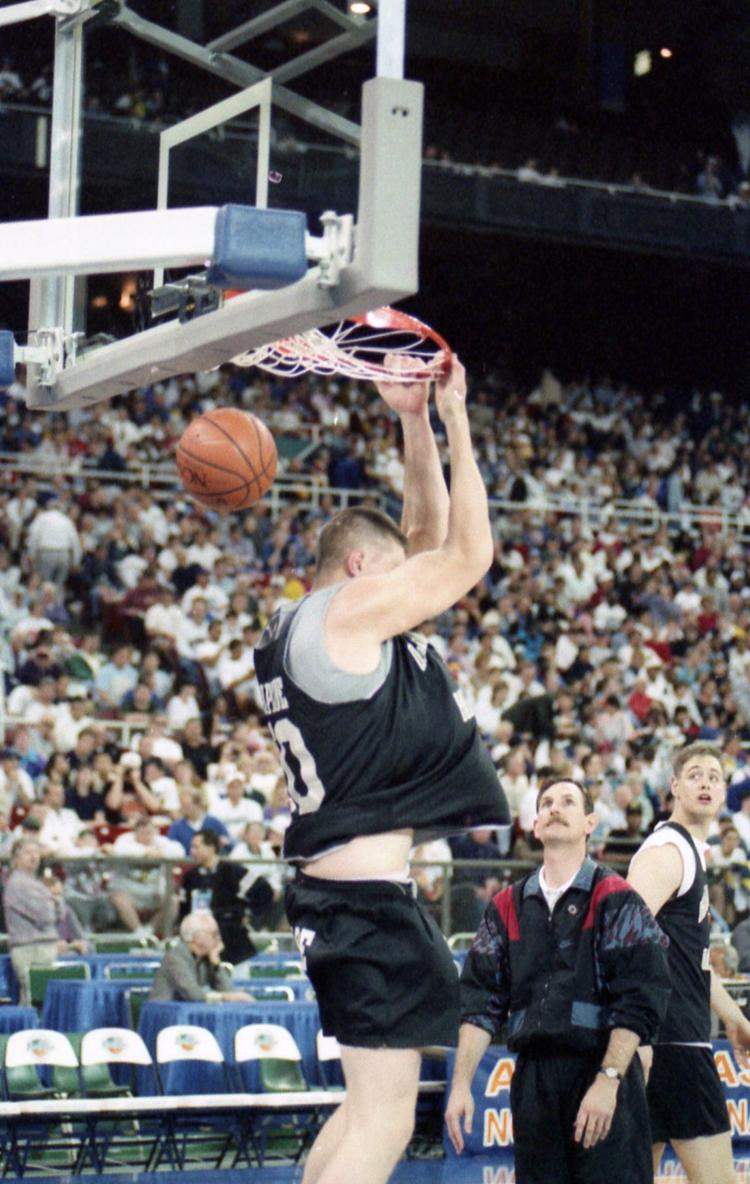 1995 Final Four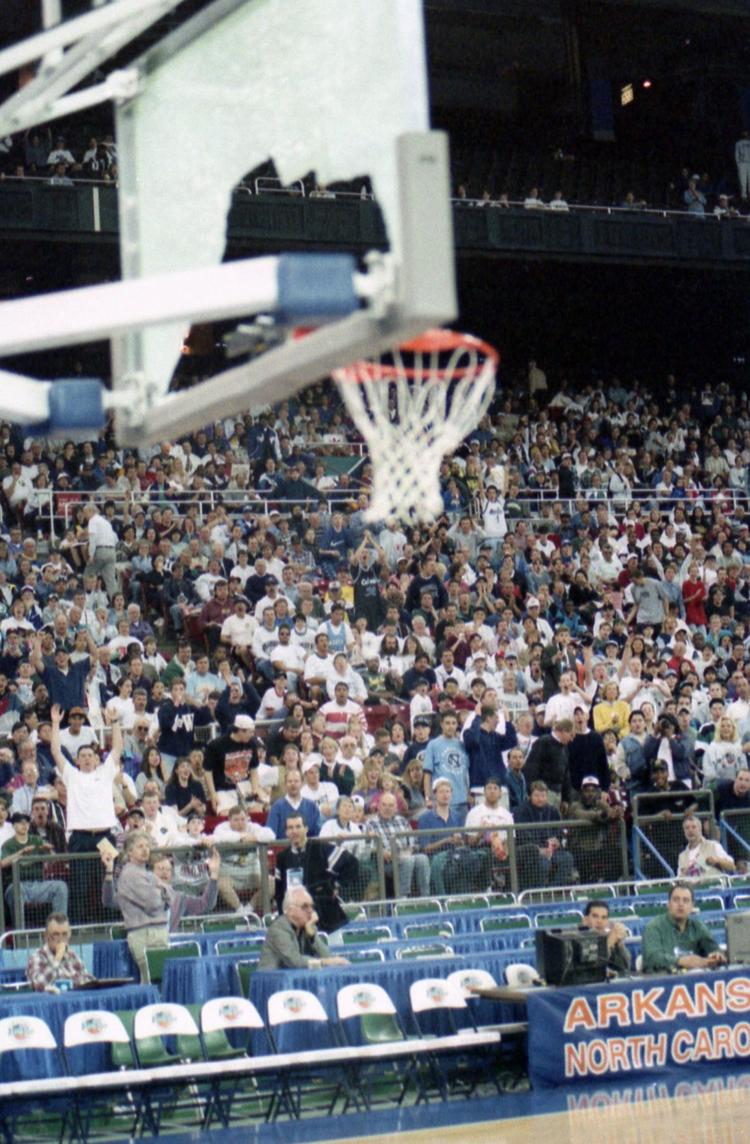 1995 Final Four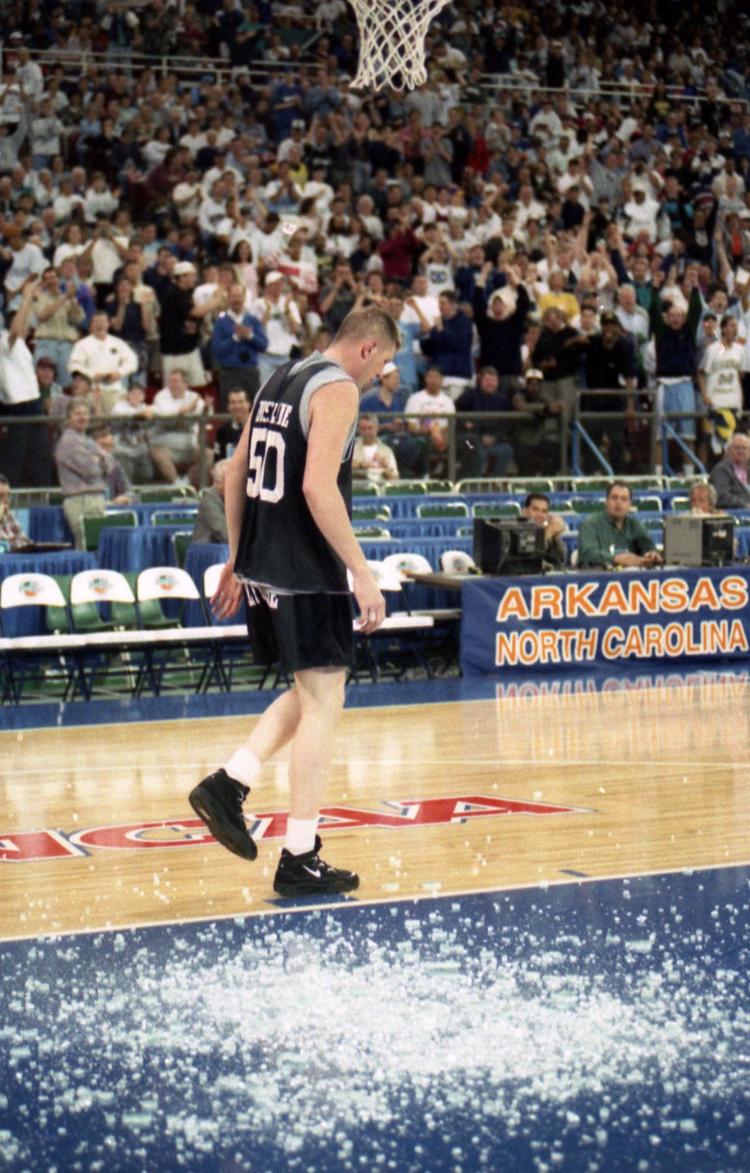 1995 Final Four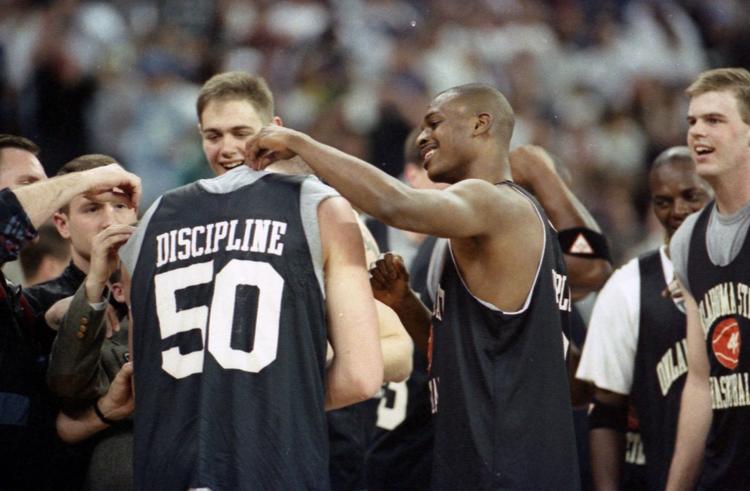 1995 Final Four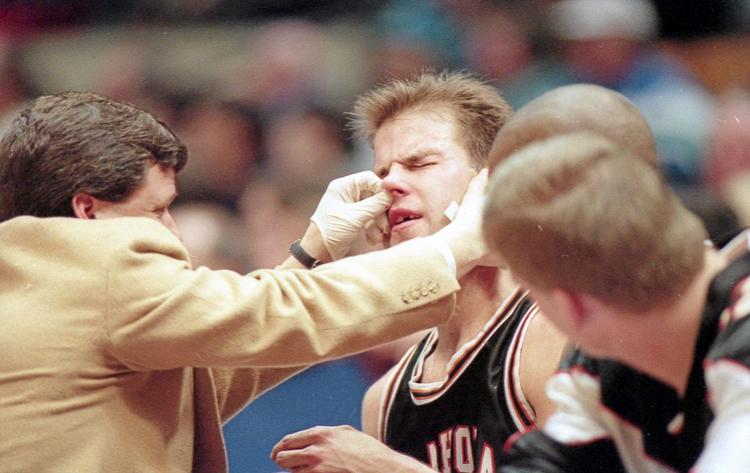 1995 Final Four
1995 Final Four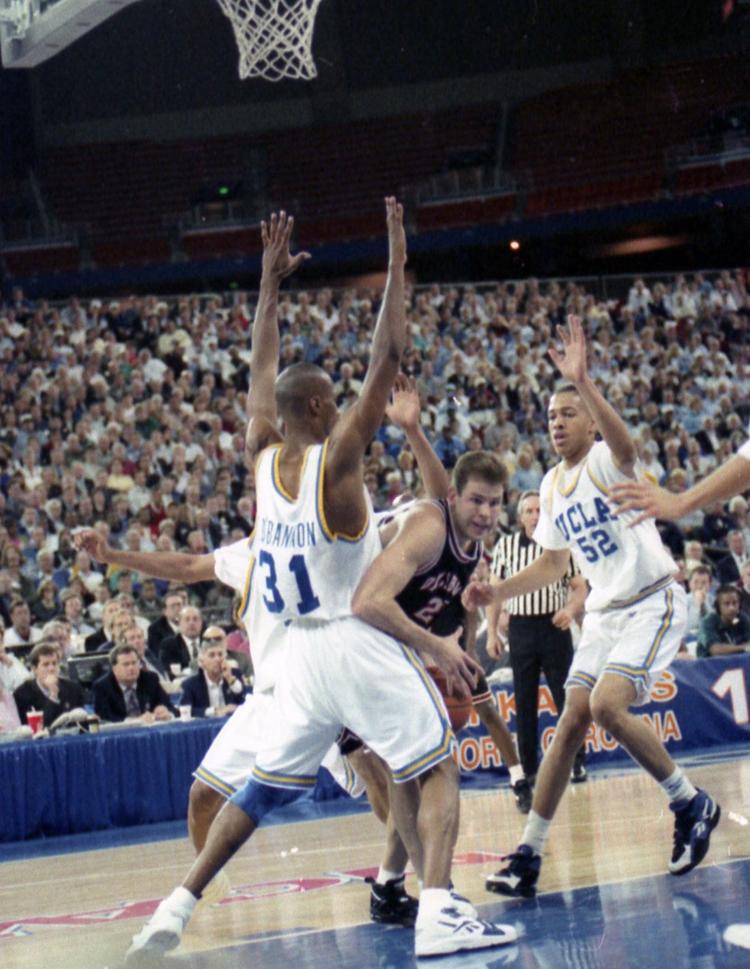 1995 Final Four
1995 Final Four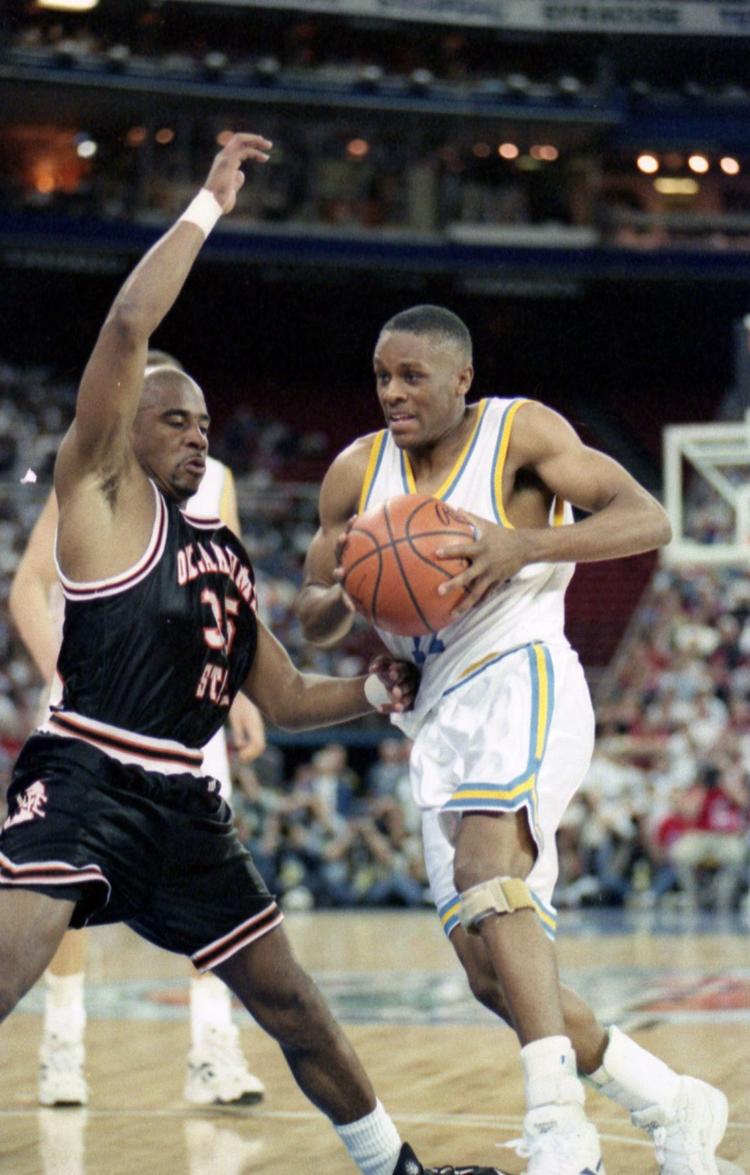 1995 Final Four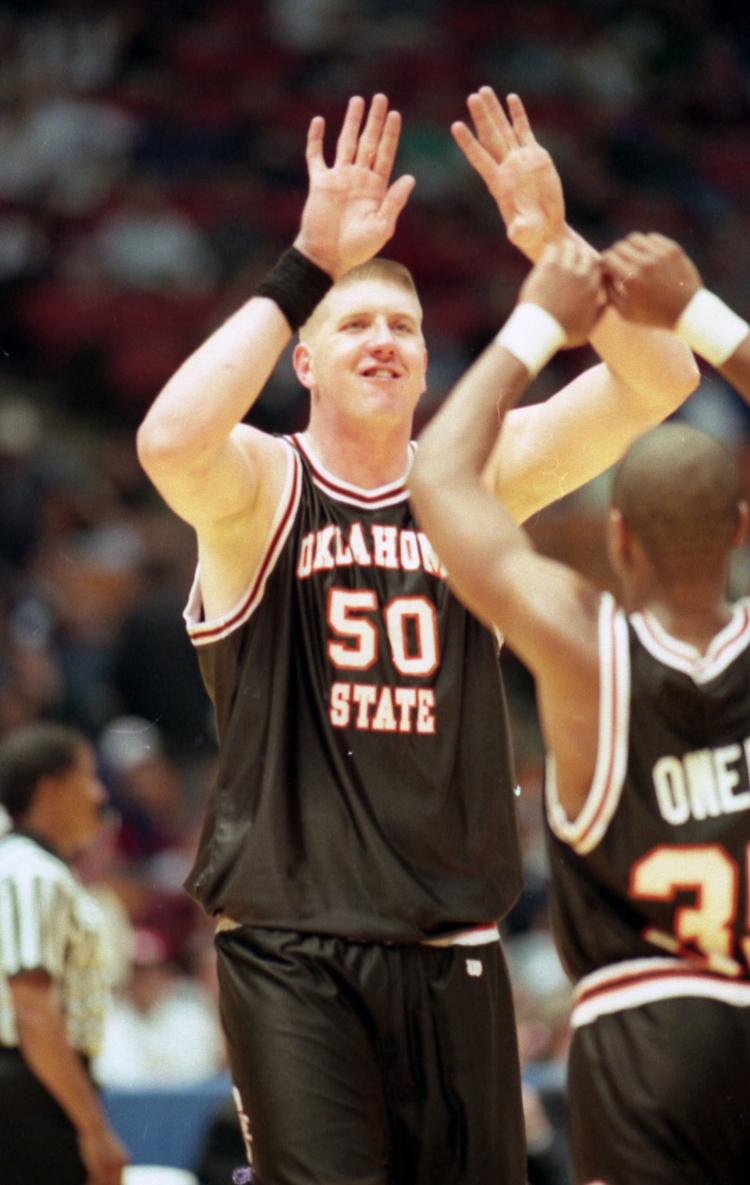 1995 Final Four
1995 Final Four
1995 Final Four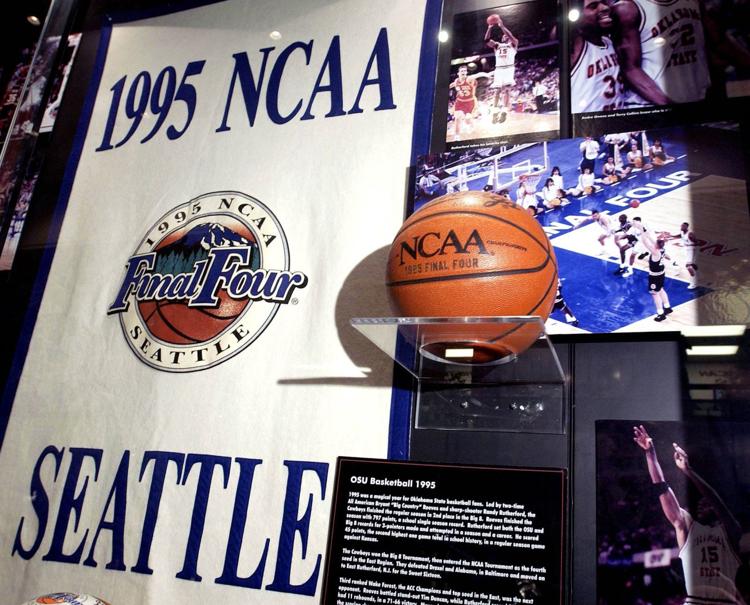 1995 Final Four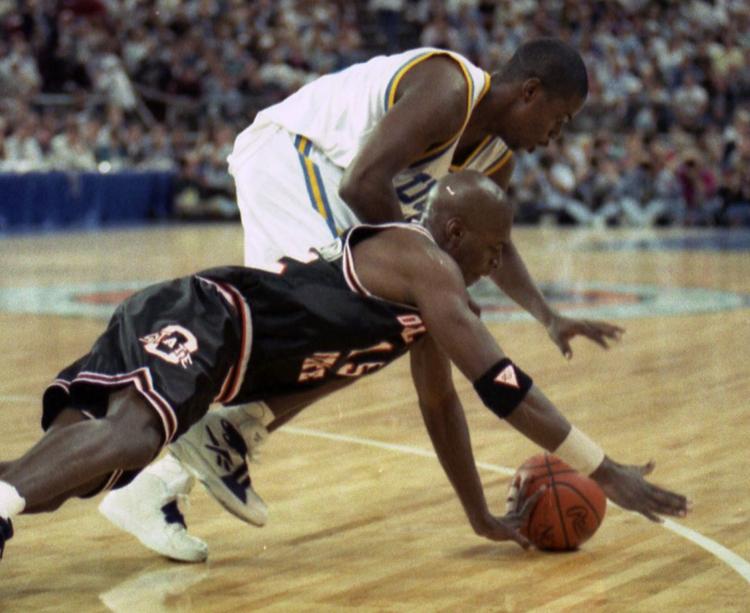 1995 Final Four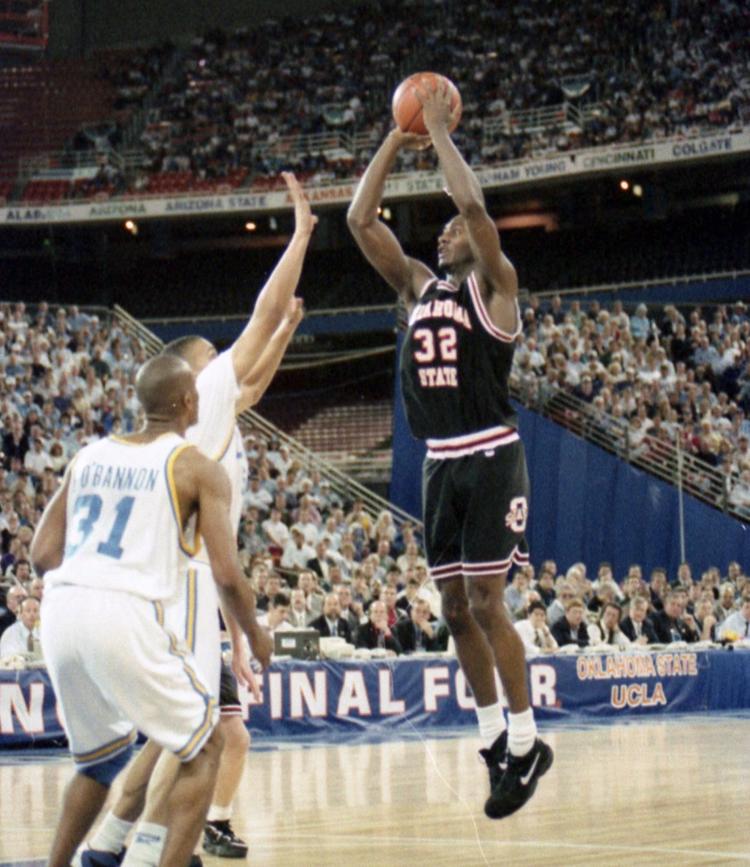 1995 Final Four
1995 Final Four run
1995 Final Four run
1995 Final Four run
1995 Final Four run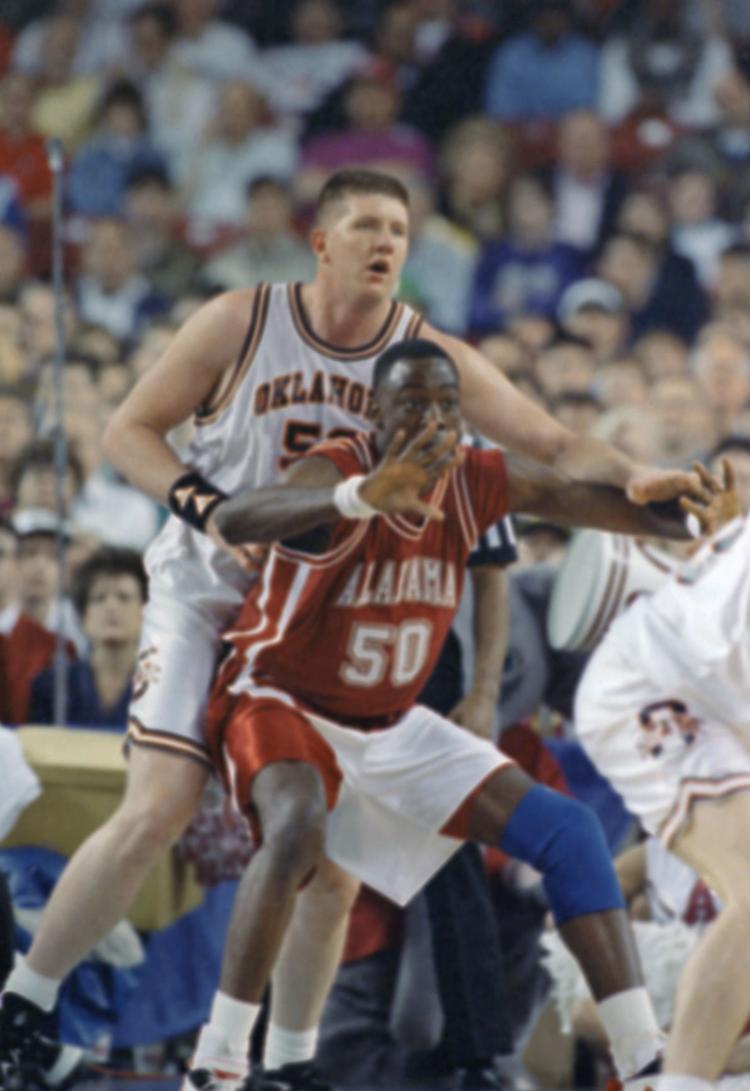 1995 Final Four run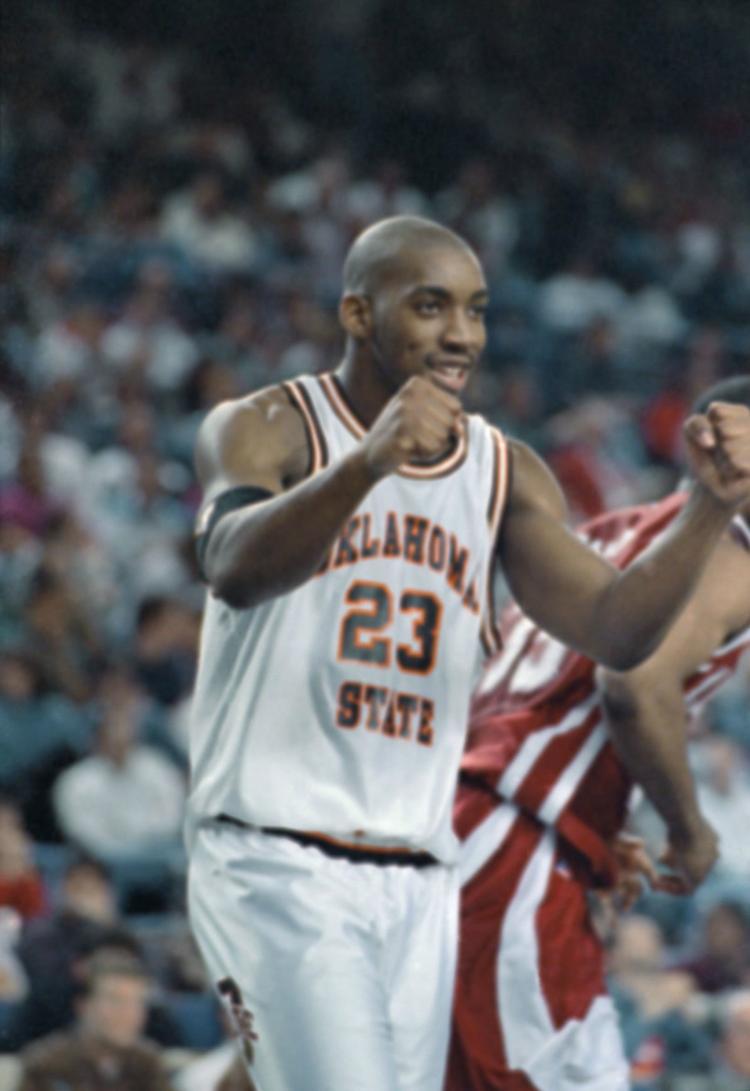 OSUSportsExtra.com: Home to everything orange and black