When Mike Gundy made the decision to wear a One America News shirt during a fishing trip to Lake Texoma, he in effect placed himself beneath a powerful microscope of public scrutiny.
That game was played on Nov. 11, 1989, with Colorado prevailing 41-17. At that time, Gundy was the Cowboys' senior quarterback.
As they spoke with reporters after the game, several Colorado players alleged they had been targeted by Gundy for racial slurs.
This was included in the 1989 World piece: (Colorado QB Darian) Hagan, who ran for a pair of touchdowns and threw for another, took the time to shake Gundy's hand but was upset with the Cowboys quarterback after the game. "The good Lord doesn't like evil, and Gundy is going to be punished," said Hagan.
An All-American linebacker for Colorado in 1989, Alfred Williams was quoted by the Tulsa World after the Buffaloes won in Stillwater: "When (Gundy) said it to me, I was kind of surprised," Williams stated. "I never said anything back, but before halftime I talked to one of their running backs and told him to talk to Gundy. I didn't hear anything the rest of the game."
Currently, Williams does sports-talk radio for Denver station KOA. On Wednesday, he revisited his 1989 Colorado-OSU experience.
The Williams quotes are taken from NBC Sports' Pro Football Talk website: "I couldn't believe (Gundy's alleged use of slurs)," Williams said. "There's no walking that back. This story's been out there for 31 years.
"I didn't back down then. I don't back down now. . . . Every time I see him, I just want to run through him. Every time I see his face — every time I look at him – I want to run through him. . . . I'm 51 years old; why in the world do I need to lie about that?"
The Williams anecdote was also shared Wednesday by "Undisputed" co-host Shannon Sharpe on FS1. Sharpe described a recent phone exchange with Williams, who had been Sharpe's Denver Broncos teammate in 1996-99.
Sharpe: "Tell me about an incident that supposedly happened in '89. I think it was '89."
Sharpe: "Yeah. How did you know who I was talking about?"
Williams: "We were getting after him and I sacked him. He called me (a racial epithet)."
KFOR-4 sports reporter Nate Feken unearthed and tweeted a 1989 interview with the then-22-year-old Gundy, who denied the Colorado charges.
"I have many friends that are black, and the people around here know that," Gundy told KFOR in 1989. "They don't concern themselves (with the Colorado allegations) because they know I'm not that way. I'd like to just basically put an end to it and let people know that I'm not that way.
"I think it may have been something (Colorado players) started. I don't know for what reason they'd do that. It's embarrassing to me, but then again, it doesn't really hurt because I know I carry myself in the way I should carry. Plus, if I were to say something like that, my mom would probably run me out of the house."
Before Wednesday was so grim for Gundy, KTUL-8's Tuesday night newscast included sports director T.J. Eckert's Zoom interview with former Oklahoma State offensive lineman Sam Mayes. When Mayes was a Cowboy in 2001-04, Gundy was OSU's offensive coordinator.
Gundy, Mayes recounted, "told me to get my black ass back in the huddle. . . . (Then-OSU head coach) Les Miles pulled him to the side and they spoke quietly there. About 50 of my teammates (or) 60 of my teammates, medical staff and other assistant coaches were standing right there.
"I walked up to the line of scrimmage after it goes down, and the black defensive tackle across from me looks at me like, 'What are you going to do?' Well, what am I going to do? No one is on my team in this situation here, right? I'm going to tell a coach? The coaches all stood there and let it happen. Am I going to tell the academic coordinator who works for Oklahoma State? There's no one on that campus — on any campus — (who is) specifically there for players who feel like something negative has happened to them. So, I just stayed quiet. I went back to work."
Having rushed for more than 2,000 yards last season, Cowboy running back Chuba Hubbard is the most well-known of today's Cowboys. On Monday, this Gundy story was launched with a tweeted photo of the coach wearing a One America Network T-shirt.
As OAN anchors reportedly have referred to the Black Lives Matter movement as "a farce" and a "criminal front group," Hubbard and several teammates reacted angrily on Twitter after seeing the Gundy photo. Hubbard's initial reaction was a threatened ending of his team involvement "until things change."
Later Monday, Gundy and Hubbard were together for a video that ended with a handshake.
On Tuesday, Gundy presided over a team meeting. Players expressed confidence that positive changes in the program were forthcoming. The coach released an apology video. Gundy's job security was a conversation topic.
On Wednesday, the 1989 Colorado allegations commanded national attention. Those allegations were not addressed when Gundy and Hubbard spoke during the Wednesday night SportsCenter.
"I didn't know some of the stances (OAN) had taken," Gundy said. "But then you look at it and say, OK, I was a dumb ass. I put the shirt on, not knowing enough about (OAN). I understood exactly why the players got frustrated. . . . So, that's my fault.
"The way the players feel about me, and I upset them and broke their heart — that bothered me more than losing games. That's the truth. But that's why now, as humans, when we make mistakes, the only thing we can do is admit we're wrong. Own up to it. Be humble. Fix it. . . . Make it better and move forward."
Hubbard: "I'm just someone that always want to pride myself on doing the right thing and stand for the right reasons. . . . I'm in a position right now where I have to act fast. I have to do something right. I feel like (Gundy) may feel the same way. Obviously, we're in two different positions. But right now, it's really up to him if he wants to make things right or not."
Mayes commented also on this week's action by Hubbard: "When I watch Chuba Hubbard do that, I think to myself, 'Wow. I wish I'd had that courage in 2004. But I didn't because it never really worked in my advantage. Nothing was ever going to get done (in Mayes') situation. At least that's how I felt.
"How I feel today in 2020 is . . . things are becoming more transparent. People are standing up and saying things. People are not feeling safe being bigots and not feeling safe being racists. That is a positive thing."
With the death of Eddie Sutton and with the Cowboy men's basketball program having been hammered by harsh NCAA penalties, the last few weeks have been rough for Oklahoma State.
The last three days were brutally bad for Oklahoma State and even worse for Gundy, now under fire and haunted by his decision to wear a controversial shirt.
---
2019 OSU football season recap: Chuba Hubbard, improved defense and injury problems
Memorable moments: Chuba Hubbard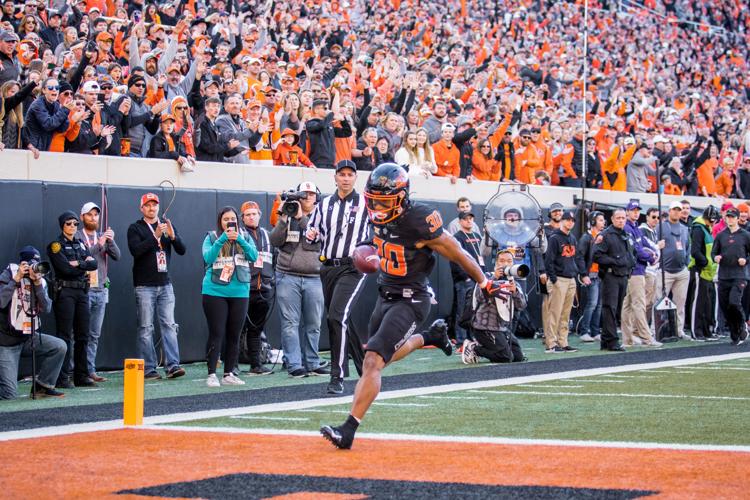 Defensive takeaways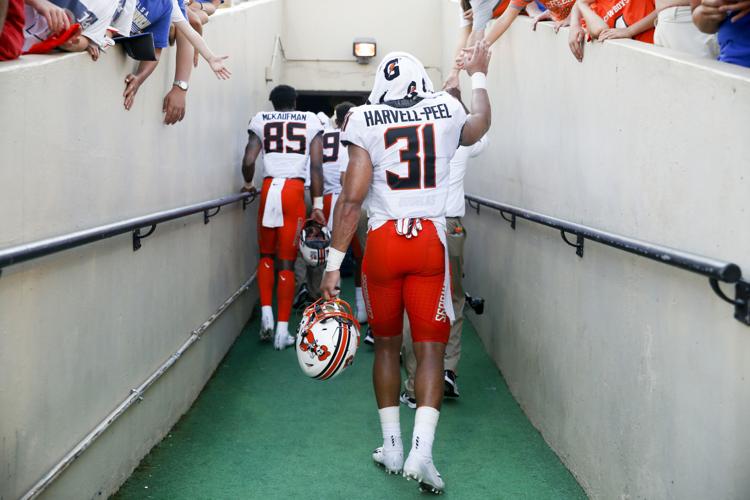 14th consecutive bowl game
Three questions about 2019: Was the season a success?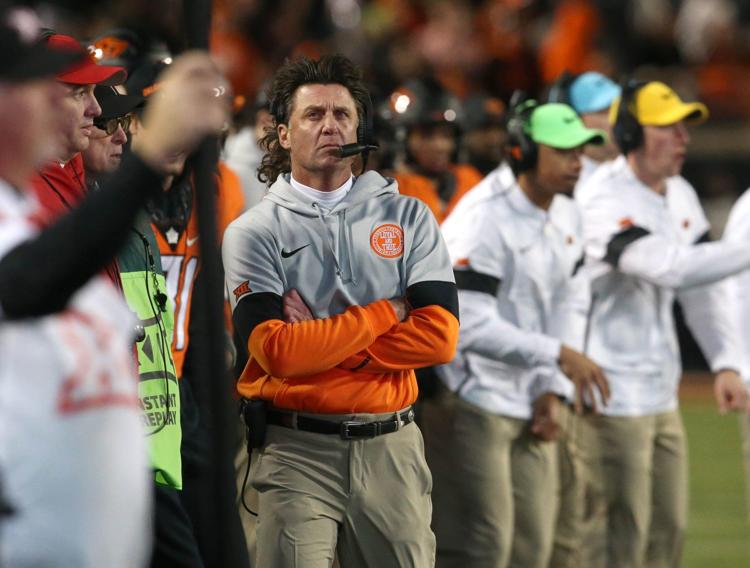 2. What went right?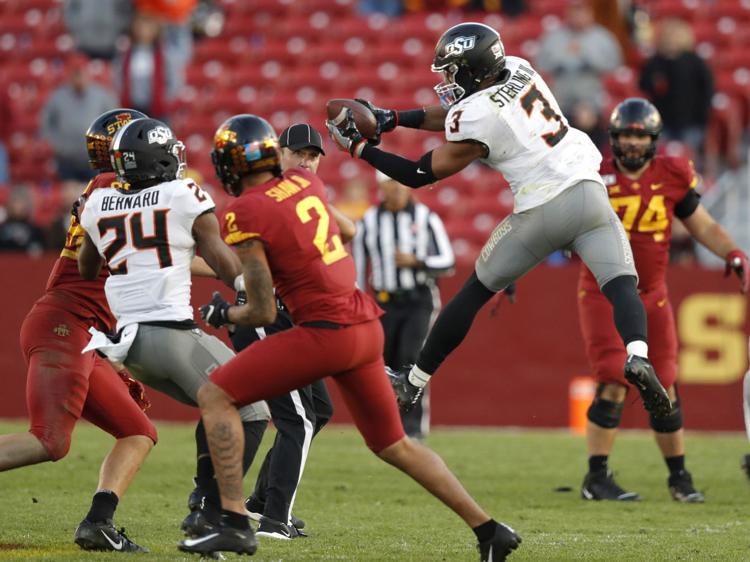 3. What went wrong?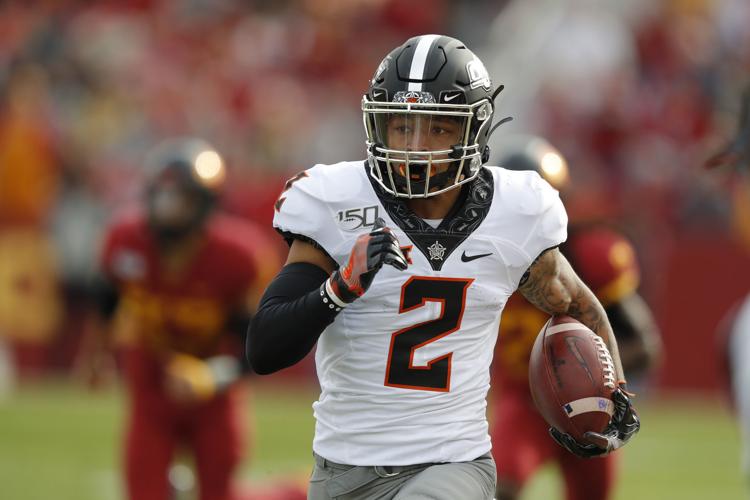 What to expect in 2020?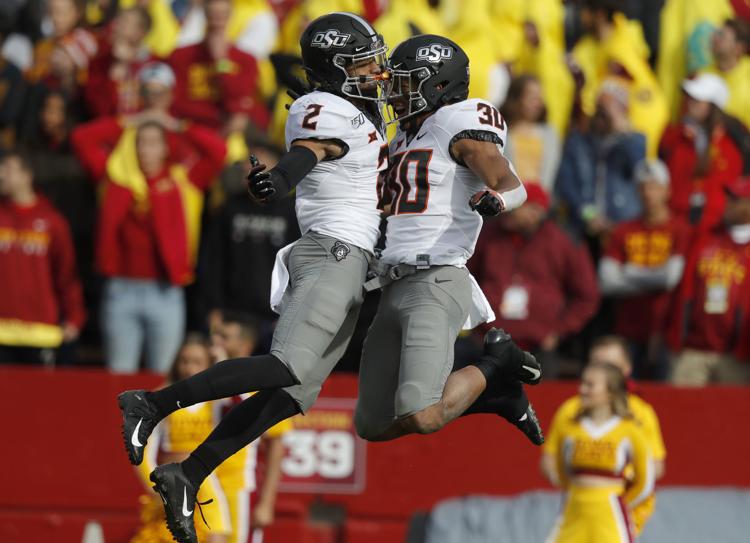 Top Returners: Chuba Hubbard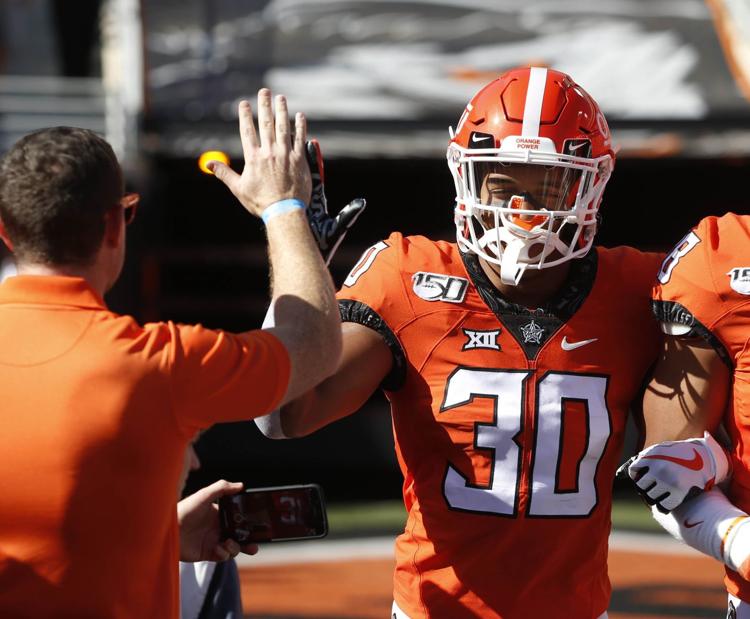 Top Returners: Tylan Wallace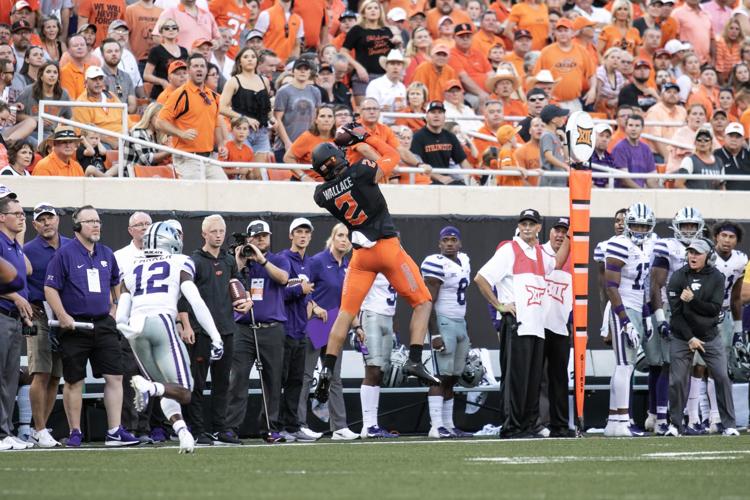 Top Returners: Amen Ogbongbemiga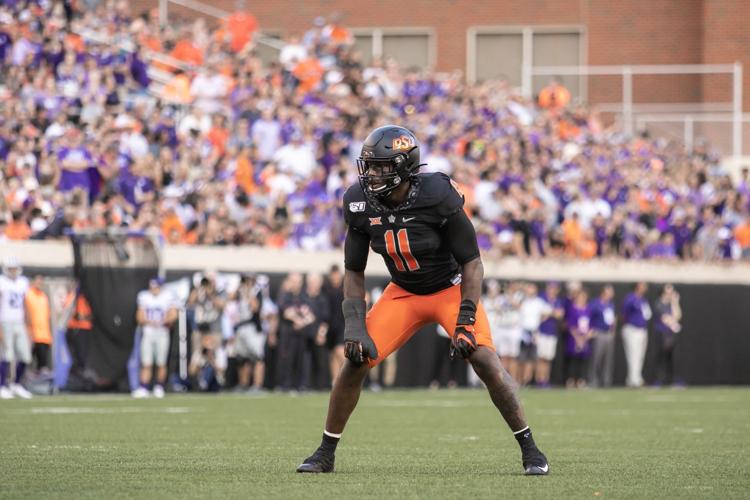 Biggest losses: Johnny Wilson
Biggest losses: A.J. Green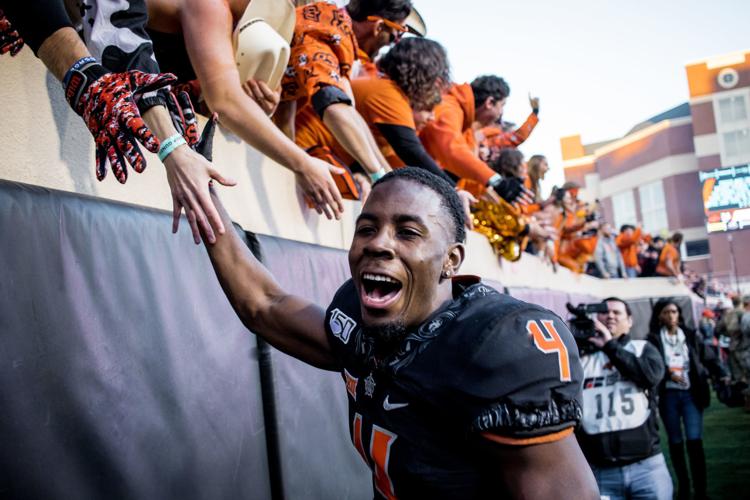 Biggest losses: Marcus Keyes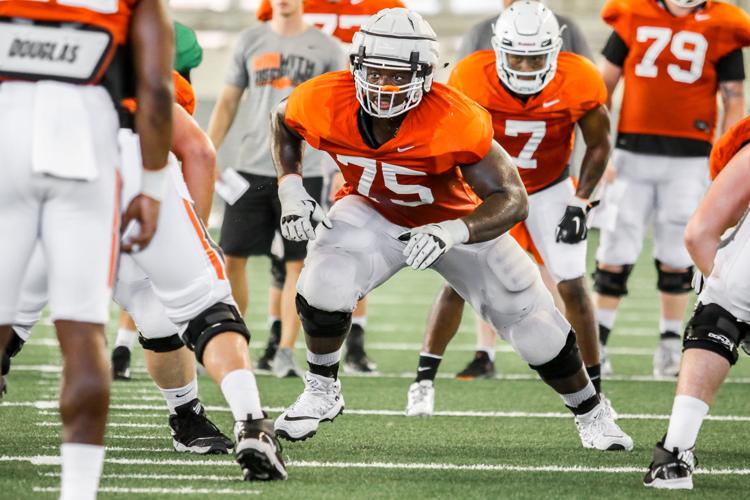 Postseason Awards: Offensive MVP: Chuba Hubbard
Defensive MVP: Kolby Harvell-Peel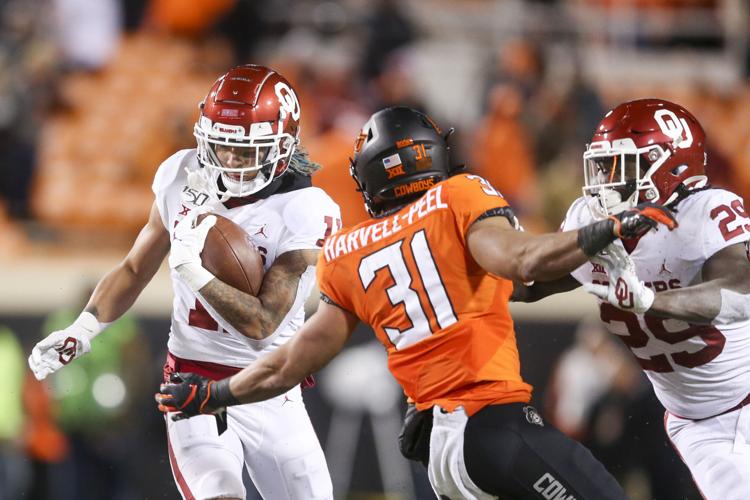 Assistant of the year: Kasey Dunn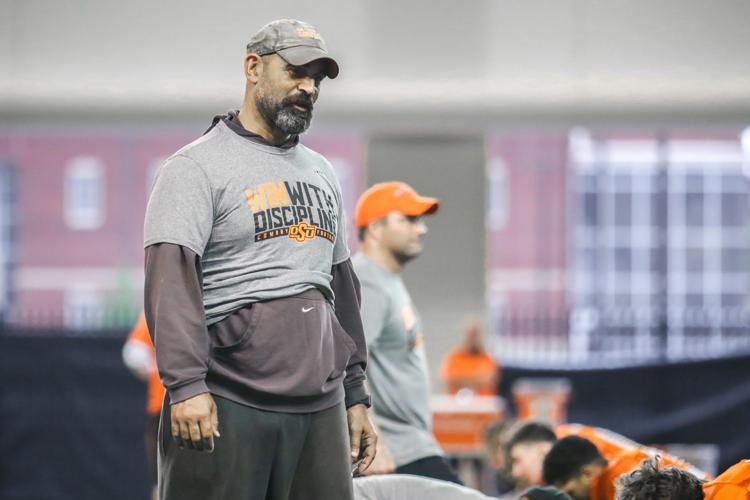 Newcomer of the year: Spencer Sanders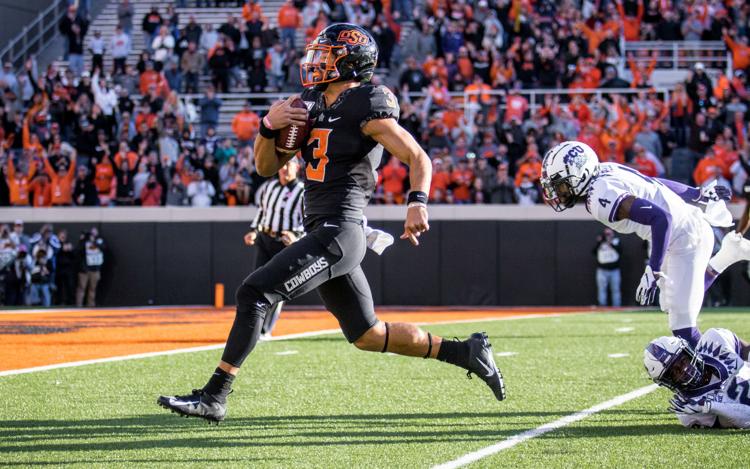 OSUSportsExtra.com: Home to everything orange and black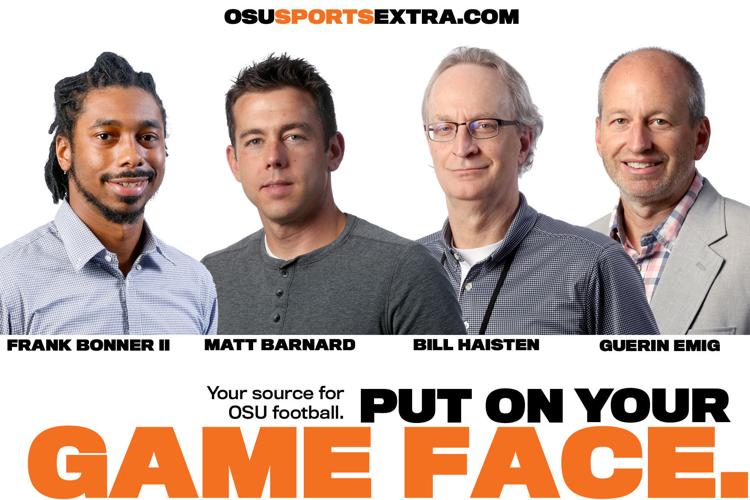 OSU holds pep rally for football team at Student Union