The recent events in which Oklahoma State football coach Mike Gundy wore a One America News T-shirt that caused OSU players to speak out has put the Cowboys program in the national spotlight, and running back Chuba Hubbard joined ESPN's "First Take" program on Thursday.
Hubbard, the leading rusher in the country last year, retweeted the photo of Gundy wearing the shirt and included the comment, "I will not stand for this. This is completely insensitive to everything going on in society, and it's unacceptable. I will not be doing anything with Oklahoma State until things CHANGE."
Several current and former players supported Hubbard in his frustration, including wide receiver Tylan Wallace, who tweeted, "It's About Way More Than Football!!!" Gundy has met with his players and apologized for wearing the shirt of a network that has criticized the Black Lives Matter movement.
"Once I learned how that network (OAN) felt about Black Lives Matter, I was disgusted and knew it was completely unacceptable to me," Gundy said in a video on Tuesday. "I want to apologize to all members of our team, former players and their families for the pain and discomfort that has been caused over the last two days."
Hubbard retweeted Gundy's video and said it was a step in the right direction. Hours after his initial tweet, Hubbard appeared in a video with Gundy in which Gundy said he was looking forward to making changes.
Hubbard let it be known during his appearance on "First Take" that the video with Gundy was just a start in the attempt to create change in the program.
"When that video came out a lot of people thought everything is good now and that's not the case," Hubbard said on the show. "It's a work in progress, but I wanted that video to be a first step to show that (Gundy) understands what he did wrong and he needs to move forward. And if not, then there are consequences for those things. That's the main thing I wanted to come out of that video."
Here are a few more comments Hubbard made during his appearance on "First Take:"
Hubbard's comments on his initial tweet
Hubbard continued to hold firm in his message after first seeing Gundy wear the OAN shirt.
"When I first saw that tweet, a lot of emotions were going through my head, as well as my teammates," Hubbard said. "Like I said, I'm a man and I can admit when I'm wrong. The way I went about it was not right, but I stand by everything I said. I'm not a politician. I don't know anything about any of that, but I stand for what's right and I felt what he did wasn't right.
"I'm a man and I will always own up for what I did. And like I said, I felt like I went about it the wrong way and I felt that the people needed to know that, but I stand by everything I said."
Hubbard's relationship with Gundy
Hubbard was asked about the nature of his relationship with Gundy before and after the recent events. He described the relationship as a work in progress.
"He's admitted to his faults and he's trying to move forward," Hubbard said. "I see that as a positive first step. … On what my relationship was with coach Gundy before, it was also a work in progress. Every relationship, I feel, has bumpy roads, whether it's a good relationship or a bad relationship. Coach Gundy has done a lot of good things, so I will not just shut out a man for one thing he did, but he did do wrong and he's going to have to make up for that."
Players want change
When host Stephen A. Smith asked about the mentality of the team right now regarding Gundy and this situation, Hubbard said the biggest thing is the need for change. He didn't go into specifics about what those changes are, but said the players want a better experience for black student-athletes.
"We want to encourage people to use their voice and use their platform for good, and that's the biggest thing. … There are a lot of people on my team that are passionate about the same things that I'm passionate about. The thing about our team that's so special is we're one. We're tightly knitted and we have great chemistry. We all want the same thing and that's to have a better experience for black athletes and, really, all athletes at Oklahoma State."
"I want athletes to be able to come in through Oklahoma State — and really every university — and be proud to go through there and say, 'I'm a black student, Oklahoma State represented me well and I represented them well."
Allegation of racial slur
While playing quarterback for OSU in 1989, Gundy was accused of making racial slurs against some black players in a 41-17 loss to Colorado. Gundy denied the allegations at the time, and other OSU teammates supported Gundy in his denial. Former Colorado All-American Alfred Williams was one of the players who accused Gundy of the racial slur and those allegations resurfaced when Williams talked about his experience during his sports-talk radio segment for station KOA in Denver.
Hubbard was asked about the allegations on "First Take" and he reminded people he wasn't even born when those allegations occurred.
"Situations like those are tough," Hubbard said. "I was born in 1999, so I personally can't comment on something I don't have any information on. I believe the people that were there know the truth and that's the most important thing."
OSU running back Chuba Hubbard's career so far
Chuba Hubbard in 2019
Chuba Hubbard in 2019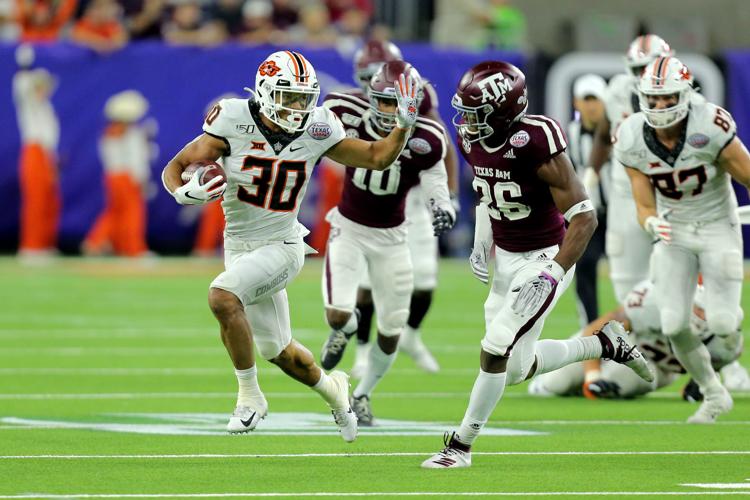 Chuba Hubbard in 2019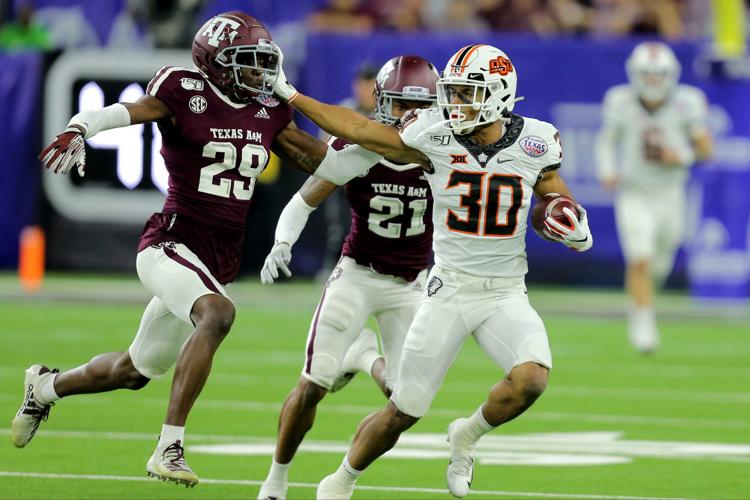 Chuba Hubbard in 2019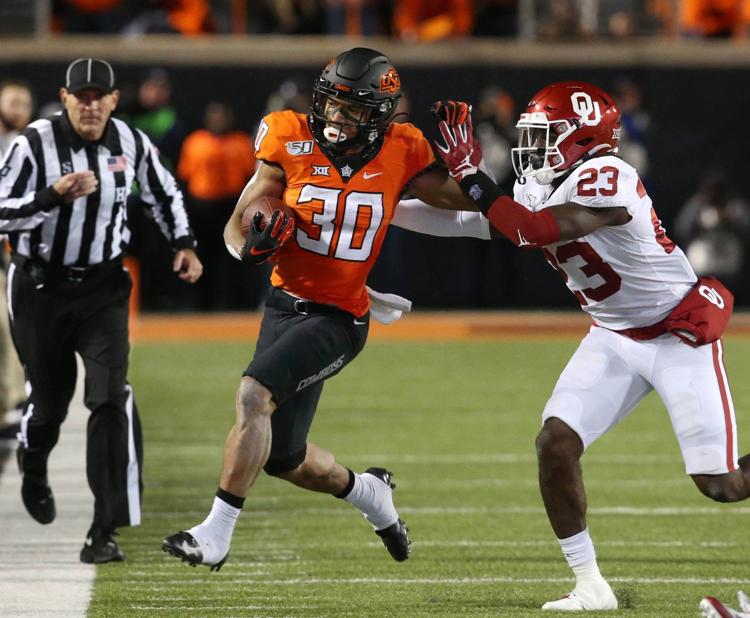 Chuba Hubbard in 2019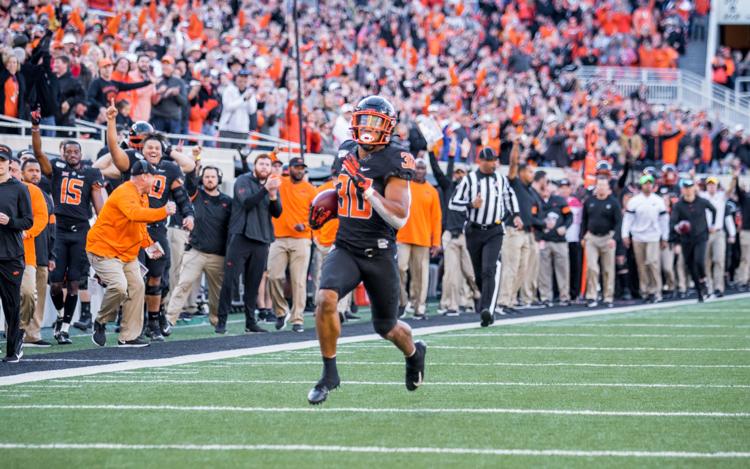 Chuba Hubbard in 2019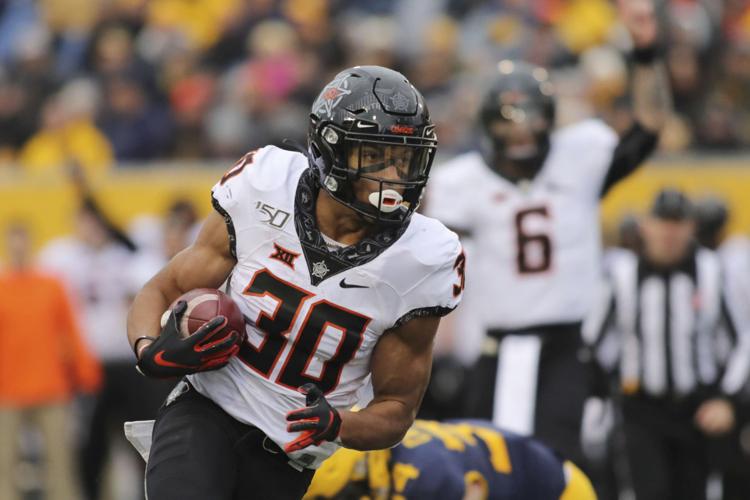 Chuba Hubbard in 2019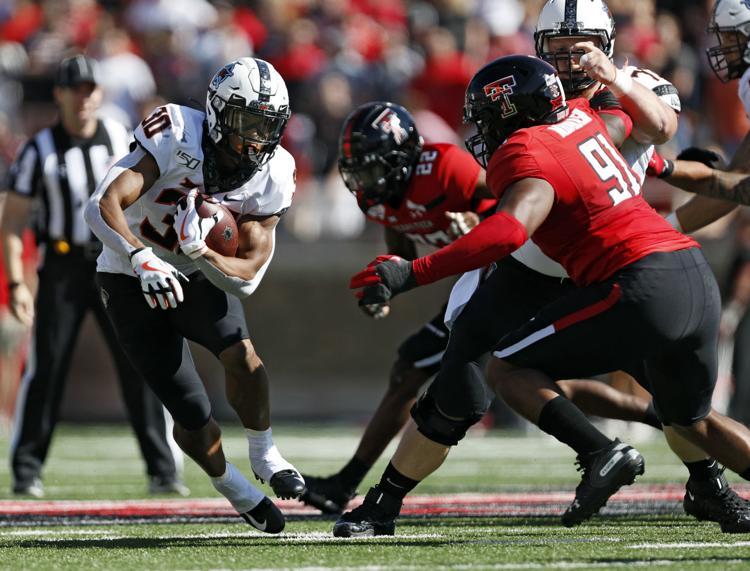 Chuba Hubbard in 2019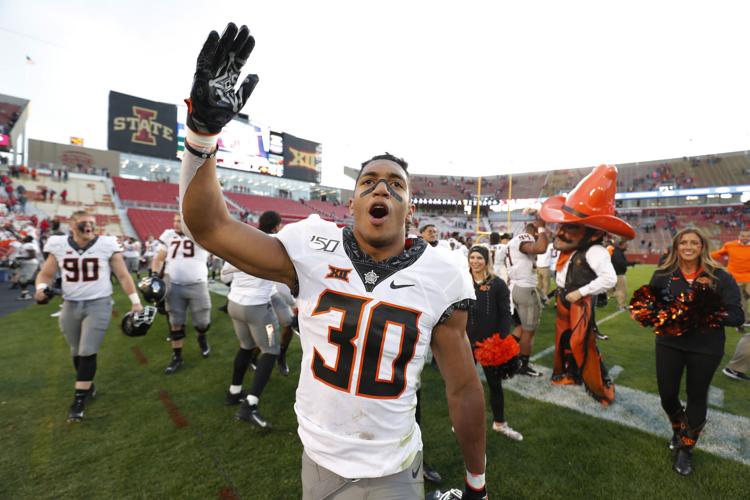 Chuba Hubbard in 2019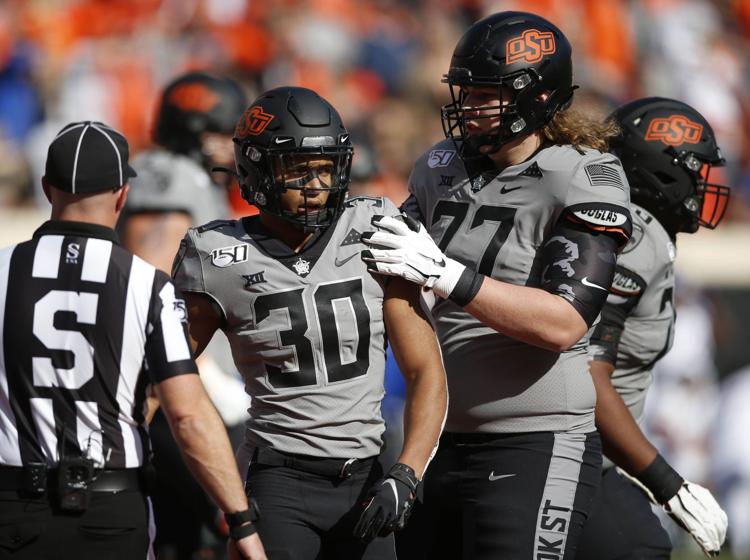 Chuba Hubbard in 2019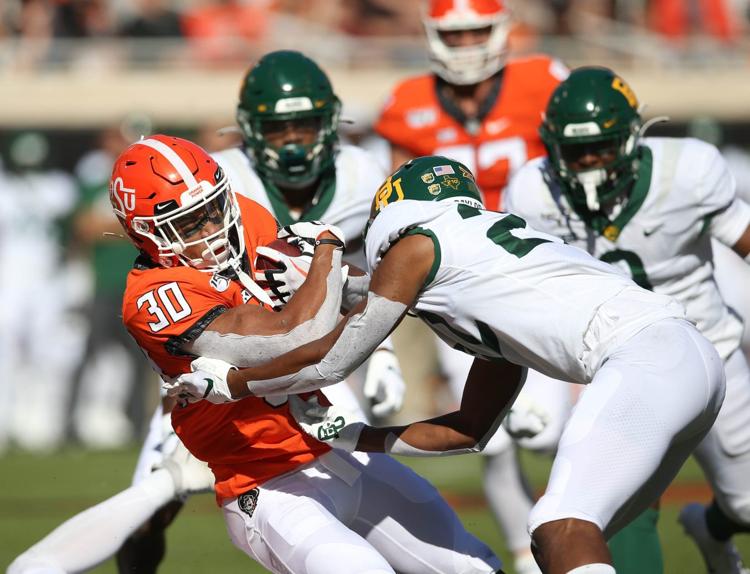 Chuba Hubbard in 2019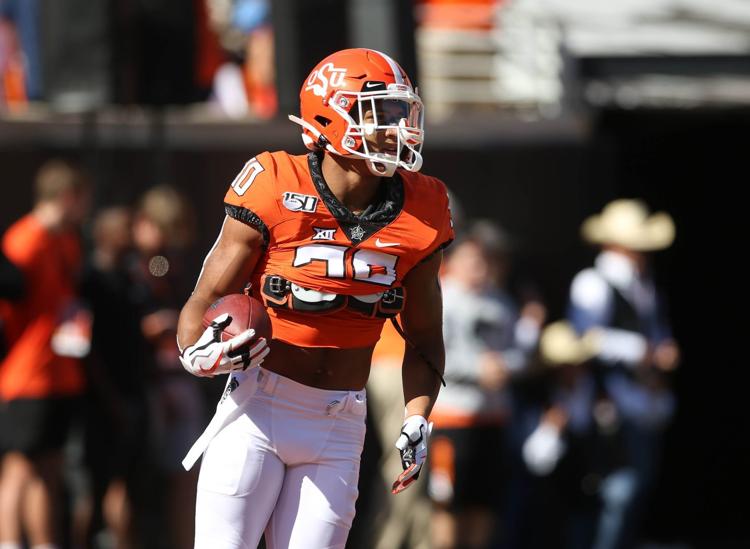 Chuba Hubbard in 2019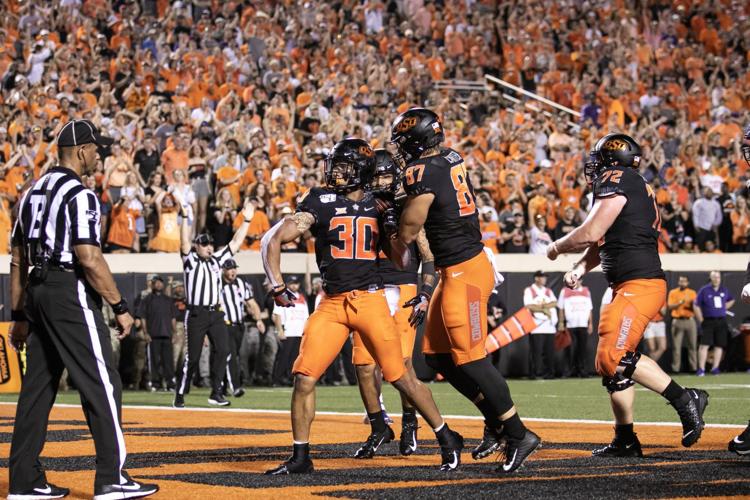 Chuba Hubbard in 2019
Chuba Hubbard in 2019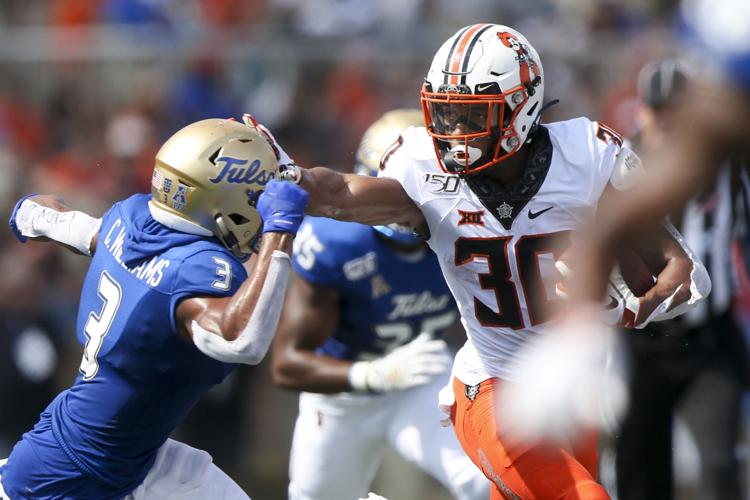 Chuba Hubbard in 2019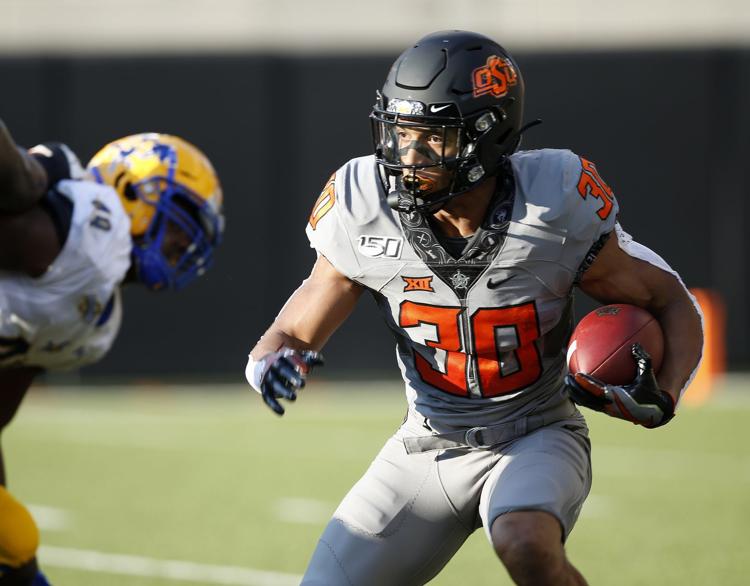 Chuba Hubbard in 2019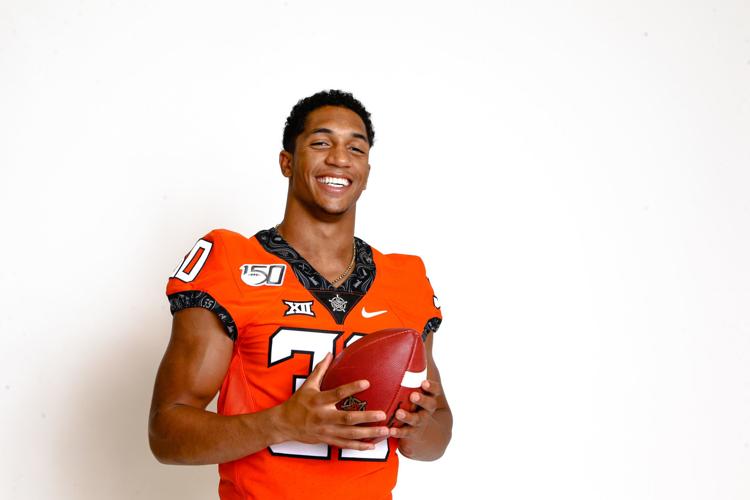 Chuba Hubbard in 2019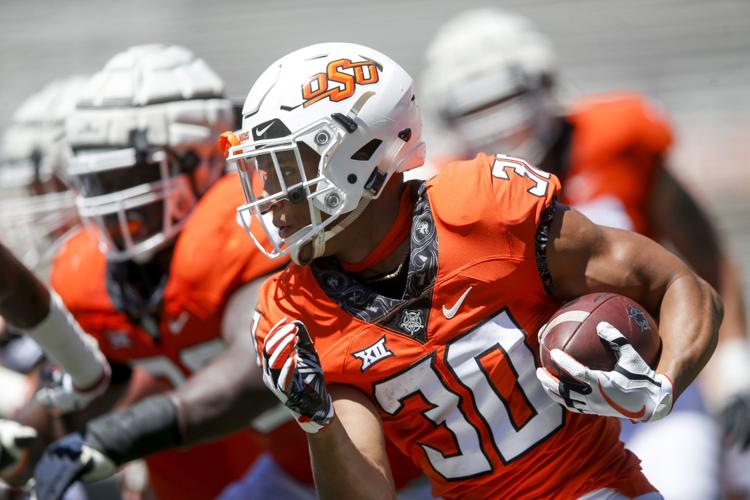 Chuba Hubbard in 2019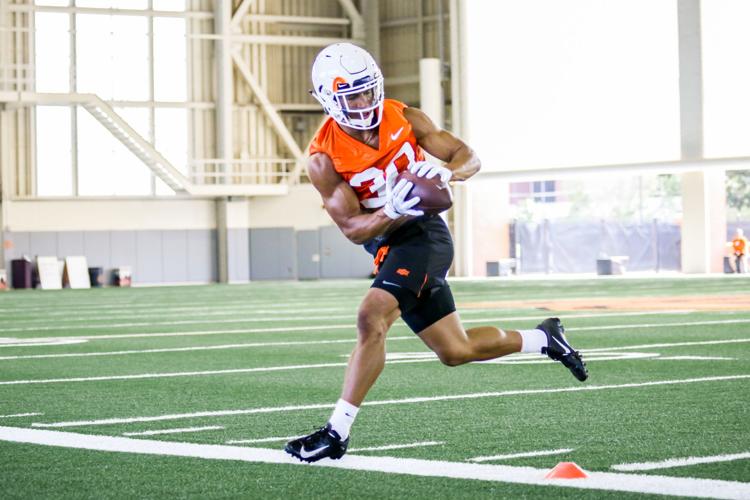 Chuba Hubbard in 2018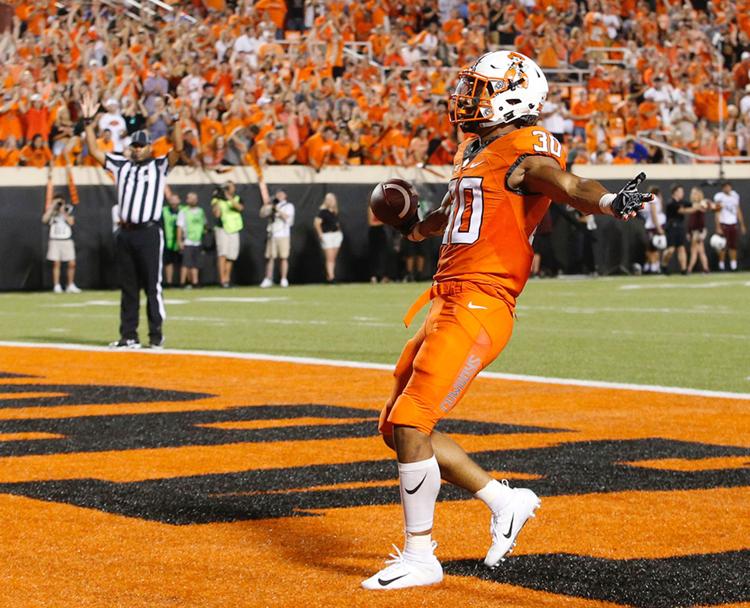 Chuba Hubbard in 2018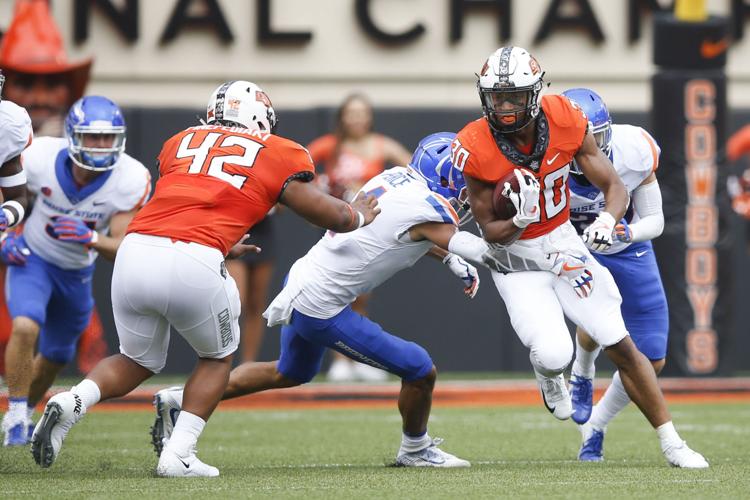 Chuba Hubbard in 2018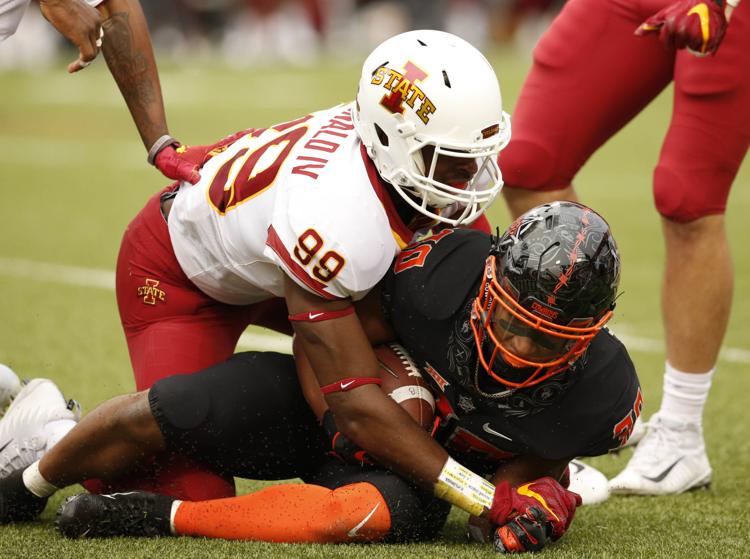 Chuba Hubbard in 2018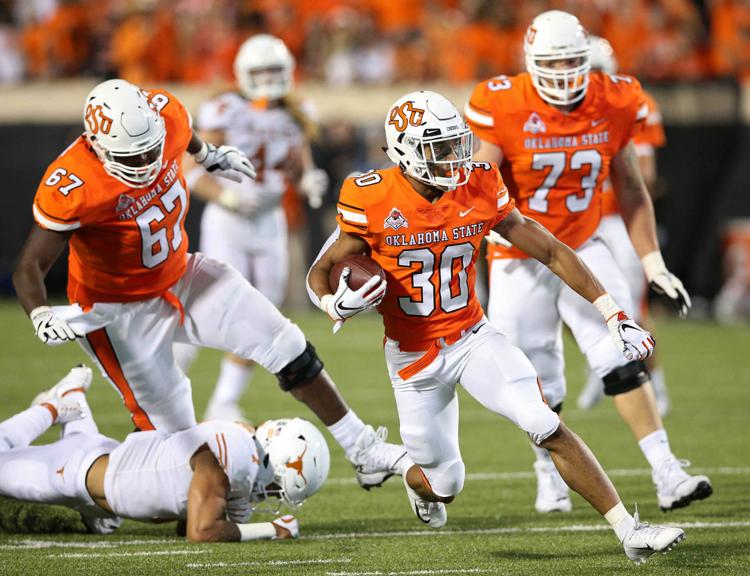 Chuba Hubbard in 2018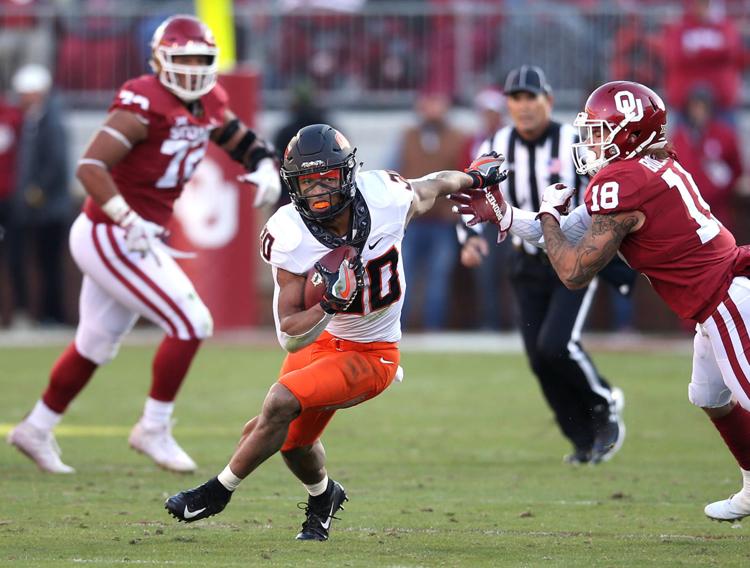 Chuba Hubbard in 2018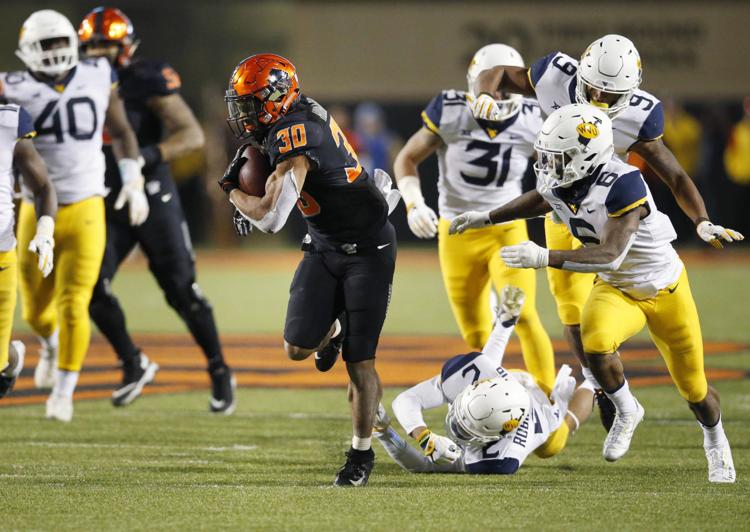 Chuba Hubbard in 2018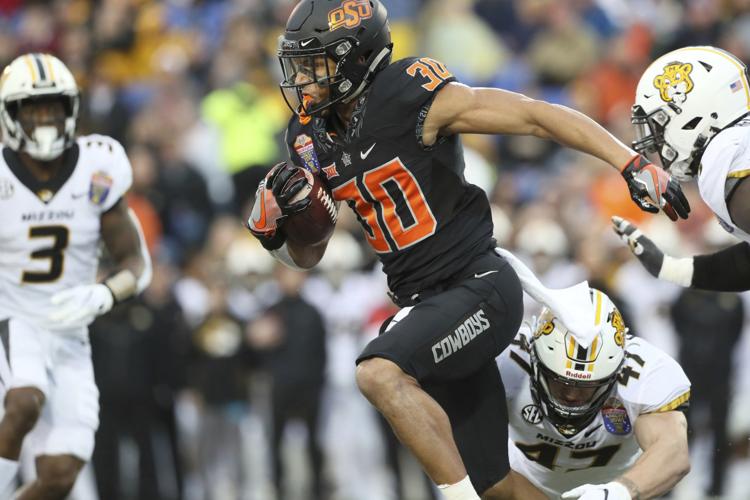 Chuba Hubbard in 2017
Chuba Hubbard in 2017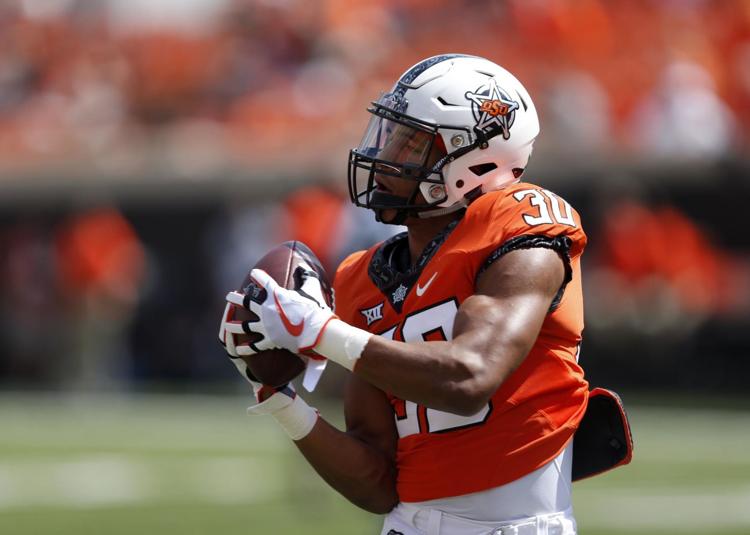 Chuba Hubbard in 2017
OSUSportsExtra.com: Home to everything orange and black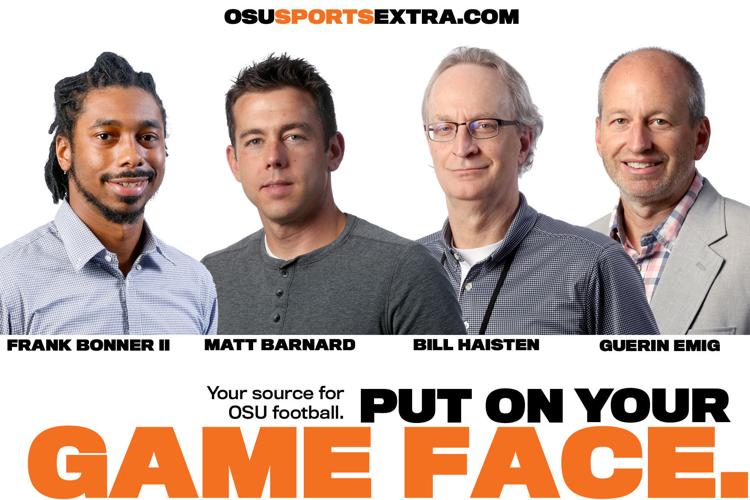 Video: Eric Bailey and Guerin Emig break down Bedlam