Former Oklahoma State football walk-on Anthony Diaz has been one of the focal points in the controversy surrounding Cowboys coach Mike Gundy and the allegation he's out of touch with his players.
The Cowboys were 15 minutes into practice during last year's Bedlam week when Diaz collapsed on the sideline. His pulse was gone and his heart stopped. He was revived once he reached the ambulance, but when Gundy addressed the team about the incident, Diaz was notified by some of his teammates the coach called him Nate Diaz instead of Anthony.
"I was talking to everybody and they were like 'yeah, he was calling you Nate Diaz like the UFC fighter.' I was like, 'Nate? Where did he get that from?" Diaz said. "I didn't take it to heart, but the players were just like, 'he was calling you Nate. We were kind of confused and was like what the heck is this?'
"I didn't take it to heart because I don't know what's going through his head. I don't know what's going on. How is it to be a head coach in college football? I can only imagine what's going through his head on top of the responsibilities he has to be in charge of."
A Yahoo article published Tuesday referenced the Diaz incident and stated, "as Diaz was treated on the field, practice moved away from the scene and continued, even as concerned teammates worried about his fate." Diaz told the Tulsa World on Thursday he doesn't know exactly what happened during the time he collapsed and his only recollection is based on what he's read and been told.
"The reports say the trainers immediately got to me," Diaz said. "Coach Gundy and all of the staff told the team to get out of the indoor facility. Reports say people got on their knees and started praying. Others were just in utter disbelief. One report said that nobody's ever seen Gundy's face like that. It shook everyone from what I know. From what I know, I was lying there like a dead piece of meat. … My senses came back as soon as I was entering the ambulance."
Diaz, who is a rising junior at OSU, says he enjoyed his time within the football program. He said in all his years participating in sports, he had never been a part of a team like Oklahoma State. He was a preferred walk-on, but his teammates embraced him as if he were a starter, Diaz said. He said he also had a strong relationship with his position coach, Tim Duffie.
"As far as me and Gundy, with him being the big man, he has a lot on his hands (and) a lot of people to look over, so there wasn't much of a relationship there," Diaz said. "But overall the culture, I benefited from it. It's done me good."
It's been a rough couple of weeks for Gundy and the OSU football program after running back Chuba Hubbard called Gundy out on Twitter for wearing a One America News shirt. OAN has made several negative comments about the Black Lives Matter movement.
When asked about the validity of Gundy being disconnected from his players, Diaz cut Gundy a little slack.
"I always look at it as the president or the CEO of companies," Diaz said. "… What would I do if I was in charge of 120 kids and 30-40 coaches and a whole program. Where would my focus be? … I think at the collegiate level, it gets harder having that relationship from a player to a head coach, which is obviously why being at the corners position you have your corners coach and then you have your GA coach. … You have multiple heads within the positions to fulfill maybe the void of that personal head coach filling. …I can't speak to where Gundy's head or where Gundy's heart is at, but I can only imagine it's harder the higher up you go to form that kind of relationship."
Although Diaz understands the heavy day-to-day responsibilities of a collegiate head coach, he also believes the best way to prevent the situation Gundy finds himself in right now is to foster better relationships with your players.
"You have to understand your players and understand their hearts and where they come from," Diaz said. "It goes back to the relationship aspect of you have to know your team. … What (they) can do as head coaches is truly try to understand their players and understand something like that is more than just a shirt. It's a movement that's with it. It's where they put their beliefs and morals and for some people, they might take it to heart because you don't know where people are coming from. You don't know what people have gone through. Some people may have lost their dad or their cousin to a police shooting."
Some of Oklahoma State's dirty laundry is being aired out for the world to see, and Diaz believes it can be beneficial for OSU and other programs across the country. Diaz applauded Hubbard for speaking out.
"I don't think he feared anything, but he was just full of faith and he just expressed what he felt," Diaz said of Hubbard. "He believed what he said and I believe his intentions to even do that was to help. … It only shows the heart of Hubbard."
Diaz doesn't believe OSU is the only school dealing with these types of issues. He said it would be a disadvantage to every player and coach across the country who isn't paying attention to what is happening with Oklahoma State right now.
"I believe it's going to help a lot for us at Oklahoma State," Diaz said. "But I believe it's going to help a lot of people for the stories we're not hearing, for the coaches we're not hearing, for the incidents we're not hearing, for the T-shirts we haven't seen. It's for all that stuff because I believe we only see 10 percent of what truly happens. There is so much that goes unseen in anything I believe. … I wouldn't be surprised if there's a board talking about us. They're looking at us through a microscope."
"It's more than just a T-shirt. I think it's more than just race. I think it's more than social background. I think it's all about the heart. If our hearts are united as one I believe a lot of our problems in the world would end. Something so simple like this, I believe it all starts with the heart. It doesn't matter who you are, whether you're rich or poor, whether you're just a walk-on that dies and comes back to life. It's all about the heart. Where the heart is at, your actions and your feelings and your words will follow."
Bill Haisten: Mike Gundy should be marketing OSU football, not making trouble for it
2019 OSU football season recap: Chuba Hubbard, improved defense and injury problems
Memorable moments: Chuba Hubbard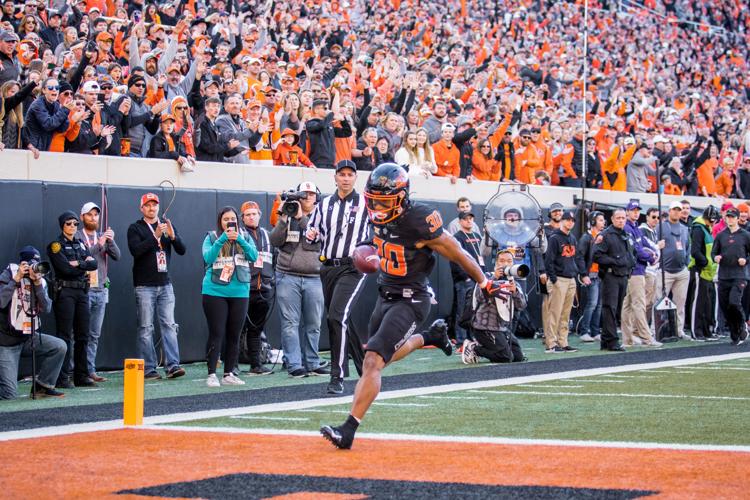 Defensive takeaways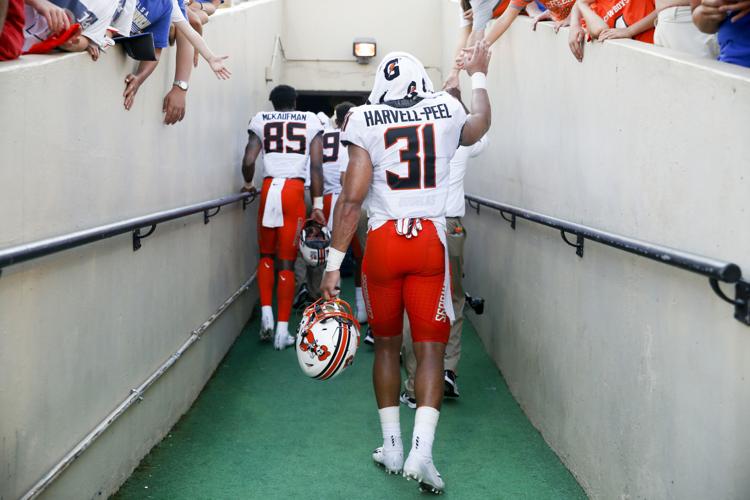 14th consecutive bowl game
Three questions about 2019: Was the season a success?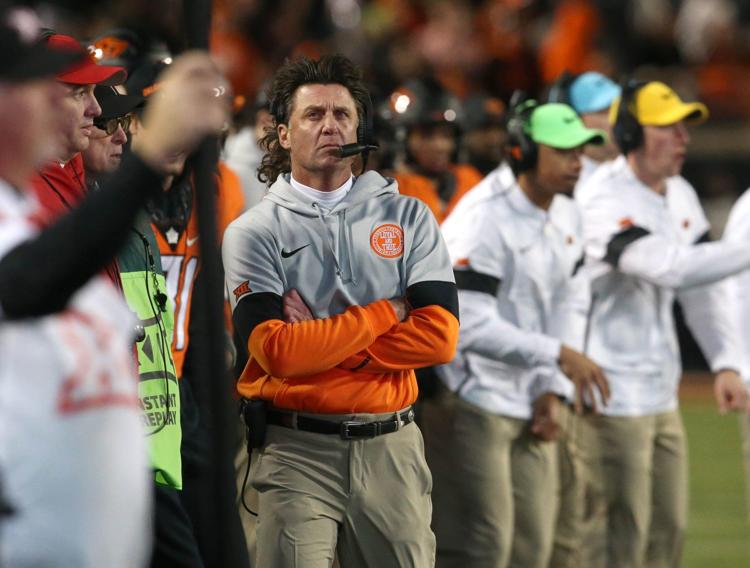 2. What went right?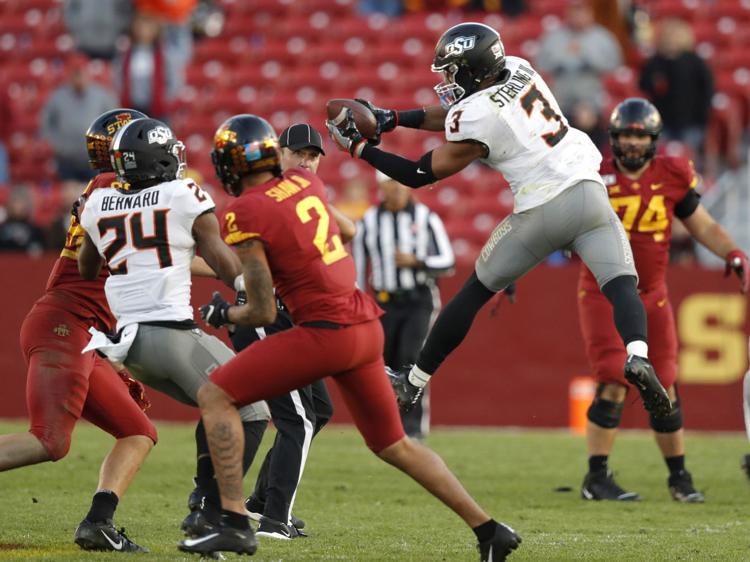 3. What went wrong?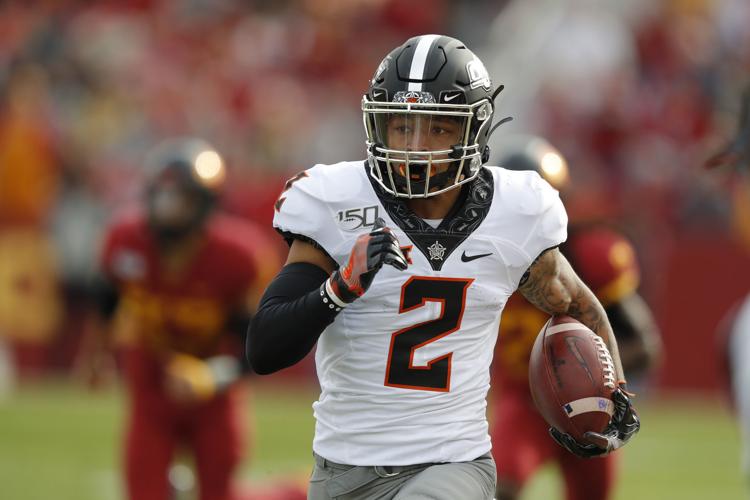 What to expect in 2020?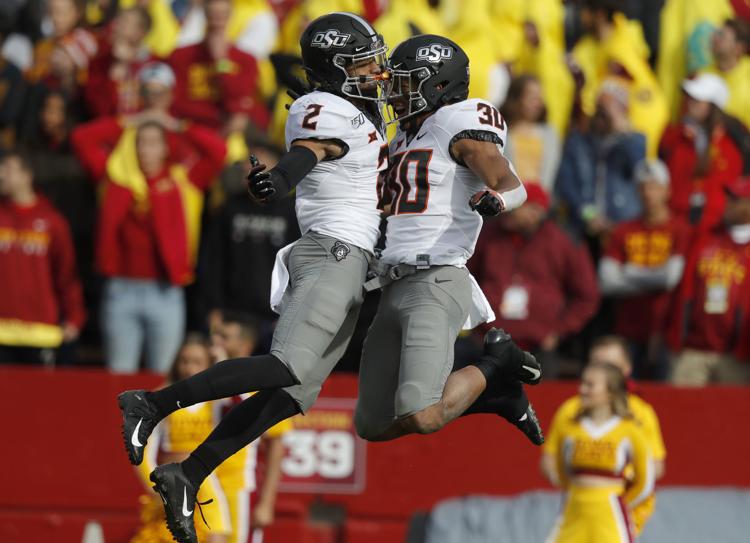 Top Returners: Chuba Hubbard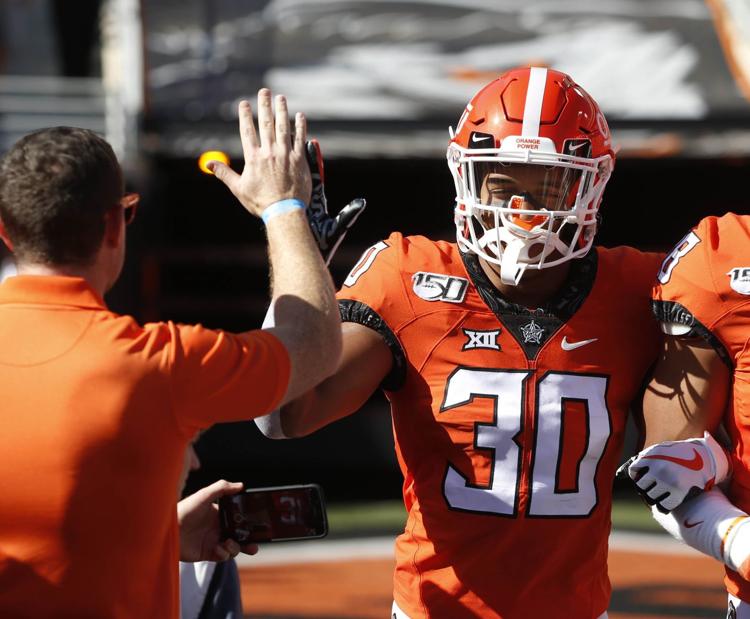 Top Returners: Tylan Wallace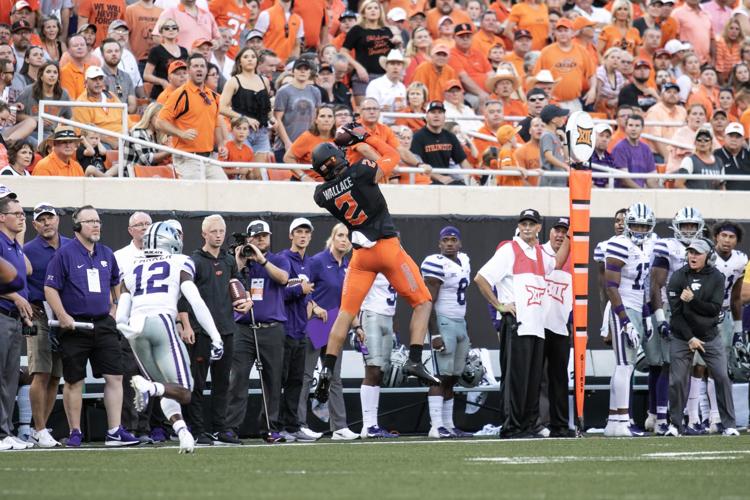 Top Returners: Amen Ogbongbemiga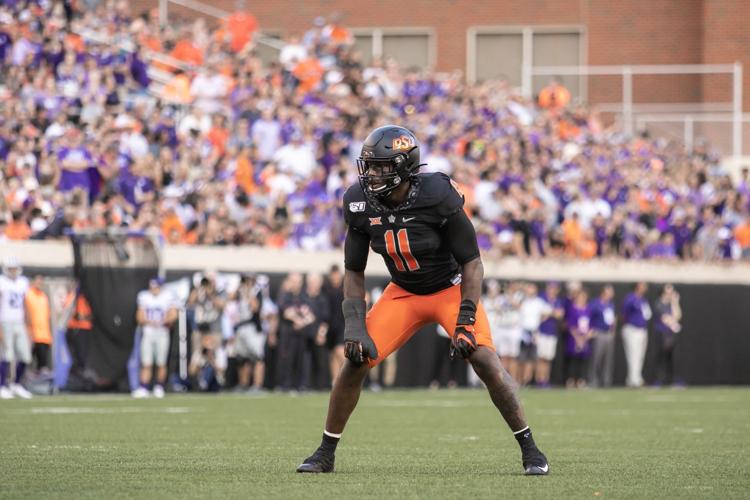 Biggest losses: Johnny Wilson
Biggest losses: A.J. Green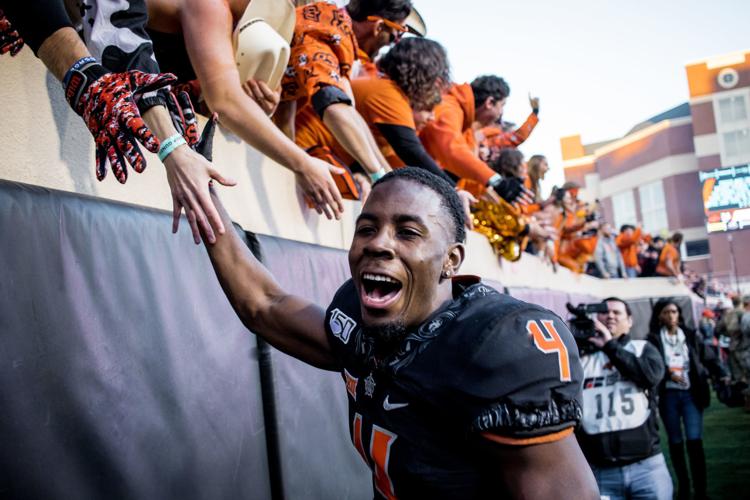 Biggest losses: Marcus Keyes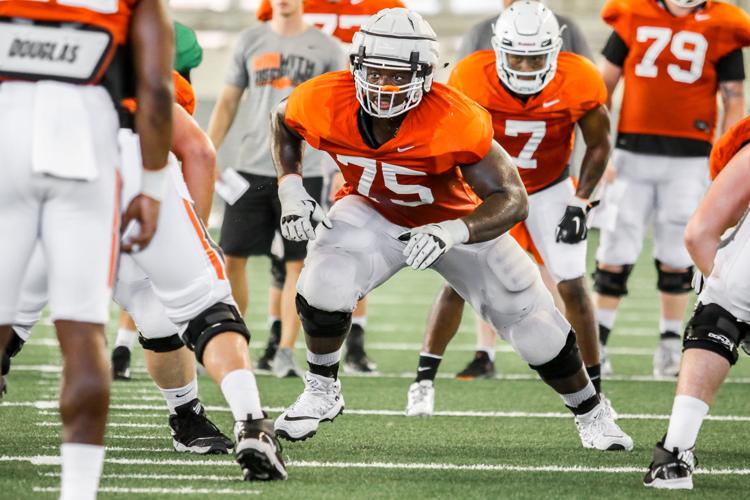 Postseason Awards: Offensive MVP: Chuba Hubbard
Defensive MVP: Kolby Harvell-Peel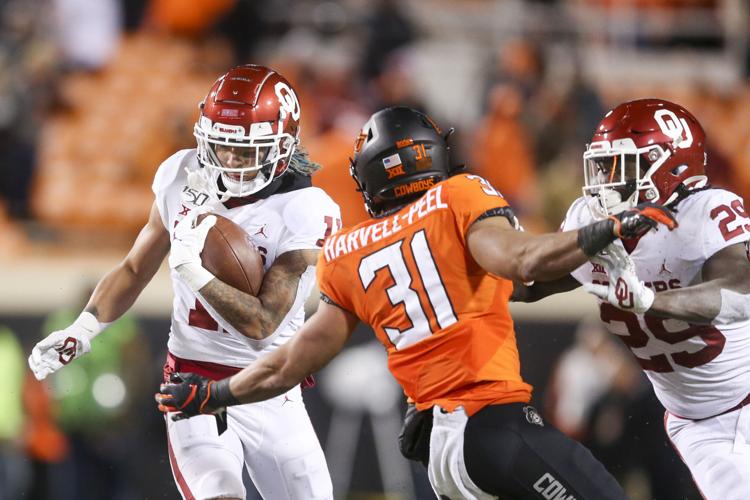 Assistant of the year: Kasey Dunn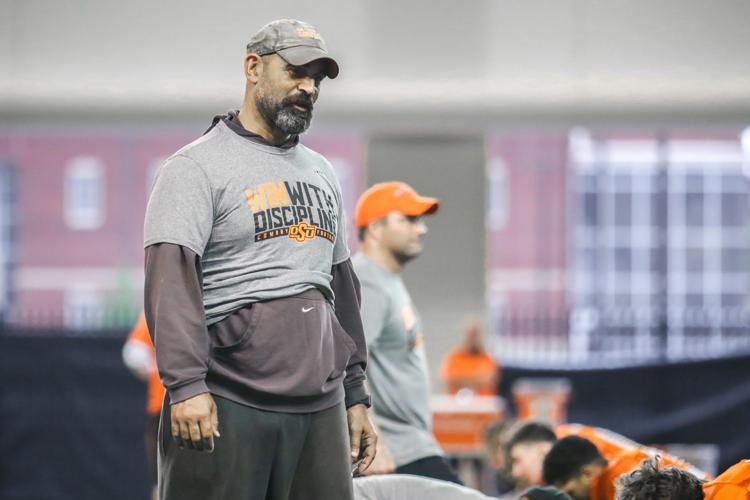 Newcomer of the year: Spencer Sanders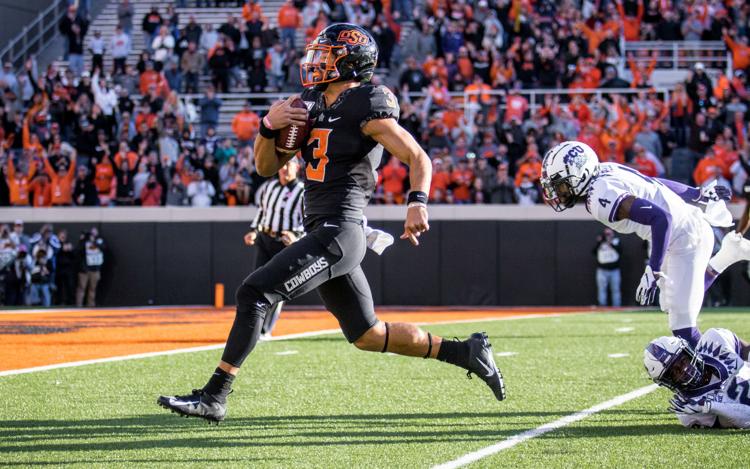 OSUSportsExtra.com: Home to everything orange and black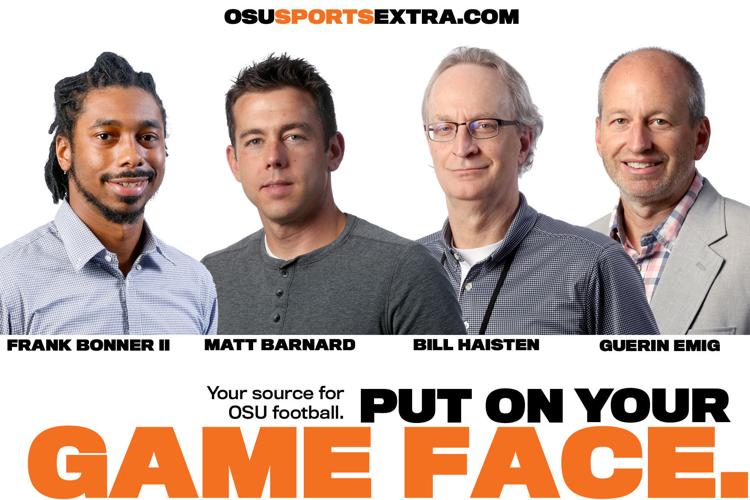 OSU holds pep rally for football team at Student Union