It has been a quiet couple months in Boone Pickens Stadium since Oklahoma State's win over Missouri in the Liberty Bowl on Dec. 31.
Seventy days later, spring football begins in Stillwater Monday. And the stage has been set for a spring of change -- especially on the offensive side of the football.
New quarterback, new coordinator, new offensive line coach. Even a new title for receivers coach Kasey Dunn. But Mike Gundy, entering his 15th season, remains the constant.
Monday marks the first of 15 workouts, culminating with the spring game on April 20.
A preview of the next six weeks:
Storylines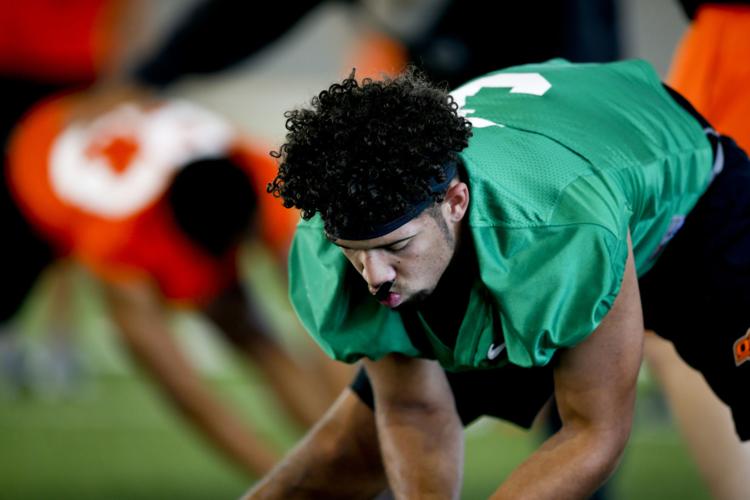 As a fifth-year senior, Taylor Cornelius was one-and-done as Oklahoma State's starting quarterback. He'll be back in the practice facility for pro day this week, but the attention has shifted to three scholarship quarterbacks expected to compete this spring.
There's graduate transfer Dru Brown, who threw for 2,785 yards at Hawaii in 2017 but played just one snap (handing the football off) in 2018.
There's redshirt freshman Spencer Sanders, a household name by now despite not playing a down. Sanders was the Gatorade Player of the Year for football in Texas in 2017 as well as Dave Campbell's Texas Football's Mr. Texas Football.
And there is the newcomer, true freshman Brendan Costello. He chose OSU despite an offer from Georgia and comes from San Clemente, California.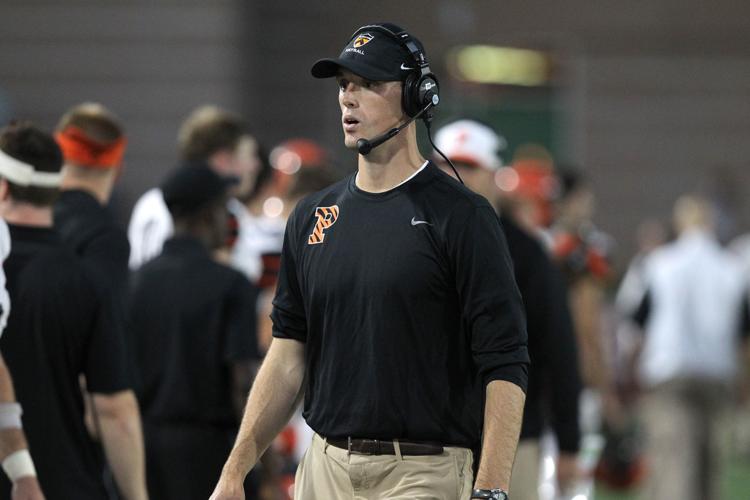 New coaches, same scheme?
Sean Gleeson will surely have a chance to put his stamp on Oklahoma State's offense with some of the philosophies he developed as Princeton's offensive coordinator.
Those schemes will mesh with what Oklahoma State has already developed under Gundy and the offensive coordinators who have come through Stillwater.
Offensive line coach Charlie Dickey also replaces Josh Henson. Following their progress as they acclimate to the Cowboy program will be a consistent story over the coming months.
Oklahoma State got a glimpse of life with Chuba Hubbard as the lead back late last season.
He ran for 134 yards against West Virginia and 145 against Missouri.
Expect the hype to build for the next five-plus months. Hubbard already possessed the speed. He showcased greater physicality and durability down the stretch than perhaps some expected.
Players to watch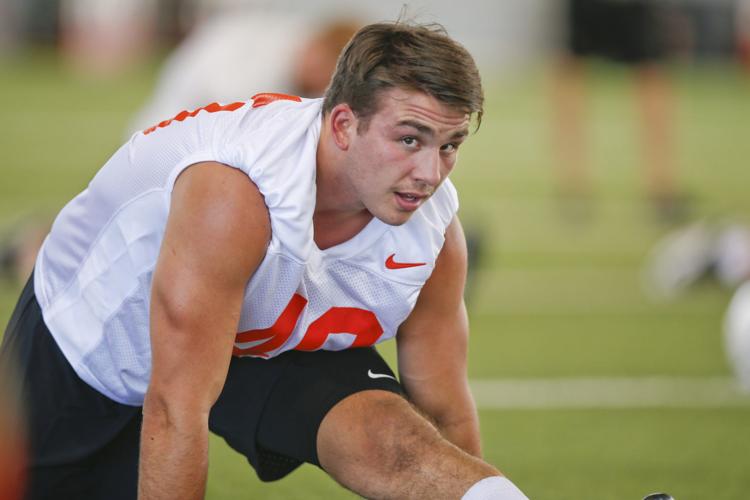 Oklahoma State needs new starters at defensive end and will likely bank on Martin being one of them. The Oologah alumnus enters his third year in the program having played quite a bit as a reserve in 2018. He recorded seven tackles and a sack.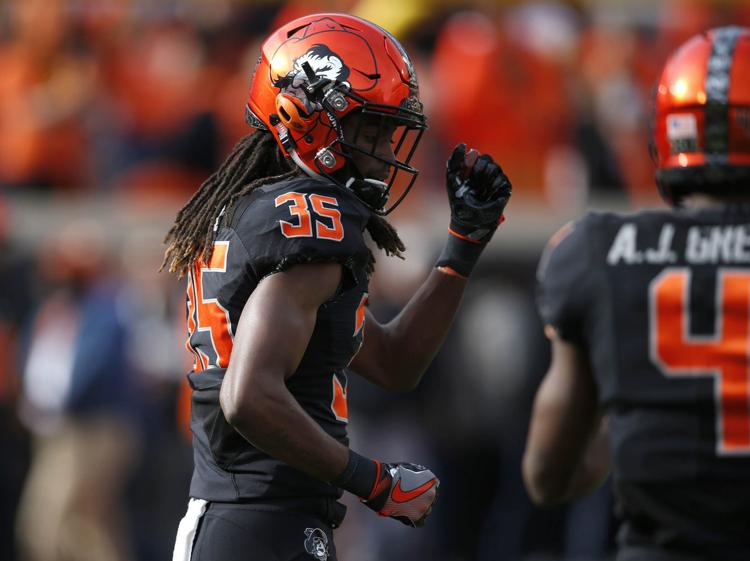 Tylan Wallace, Dillon Stoner and Landon Wolf return at receiver, but OSU will be looking for a player to replace Tyron Johnson on the outside. Moore developed his body during a redshirt season. At 6-foot-5, he could give whomever starts at quarterback a Marcell Ateman-sized target.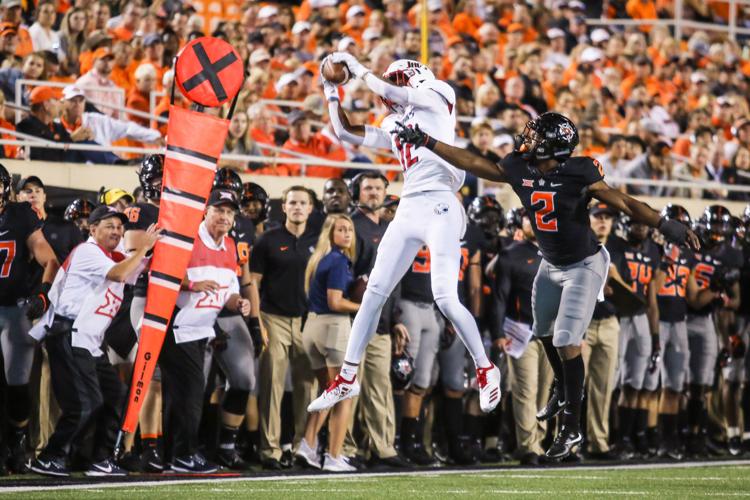 His role increased late in the season as he shifted from cornerback to safety. It will be up to the staff to find a way to get McCalister on the field in 2019. The Cowboys return experience at corner (A.J. Green and Rodarius Williams) and safety (Malcolm Rodriguez, Kolby Peel and Jarrick Bernard), but McCalister's performance down the stretch commanded playing time.
Key position battles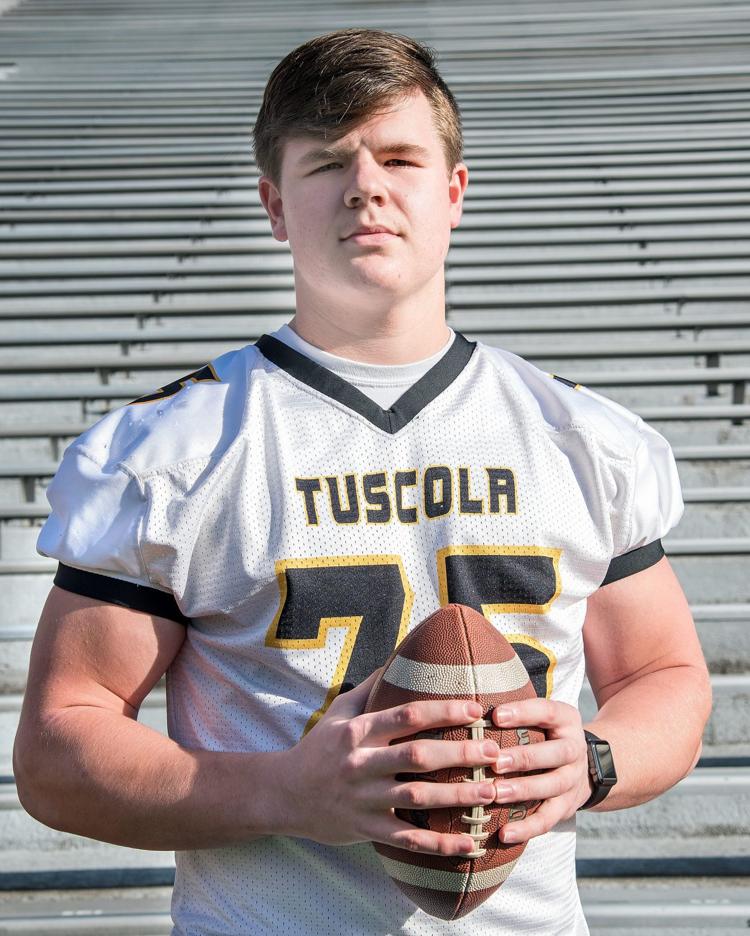 Charlie Dickey inherits a unit with plenty of experience at left guard (Marcus Keyes), center (Johnny Wilson) and right guard (Teven Jenkins). Right guard, manned by Larry Williams and Deionte Noel last year, will need a new starter. Walk-on junior Ry Schneider can play the position, but he'll face competition from some of the younger linemen -- especially redshirt freshman Hunter Woodard.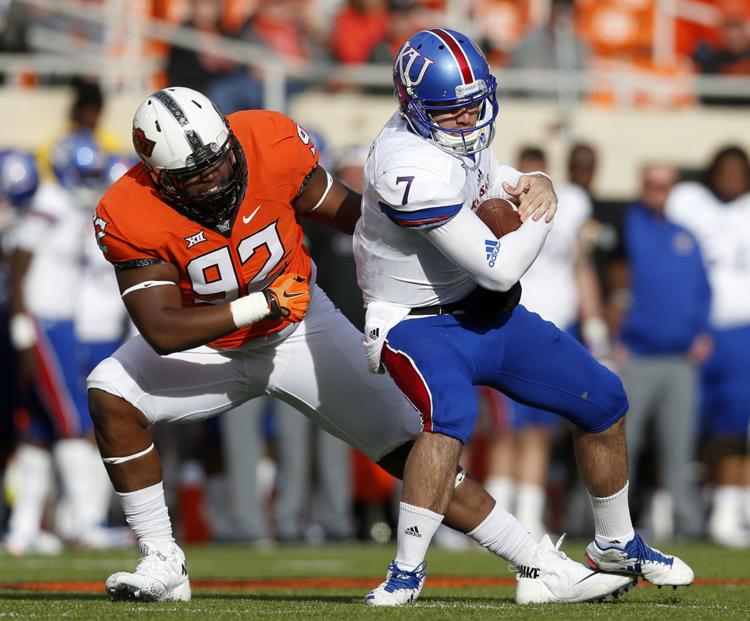 Oklahoma State will start fresh at the position following the graduations of Trey Carter, Enoch Smith and Darrion Daniels. This competition begins with junior Cameron Murray and sophomore Brendon Evers, both of whom played last year. But Colorado transfer Israel Antwine could be a factor if he can play immediately. And don't sleep on redshirt freshman Samuela Tuihalamaka.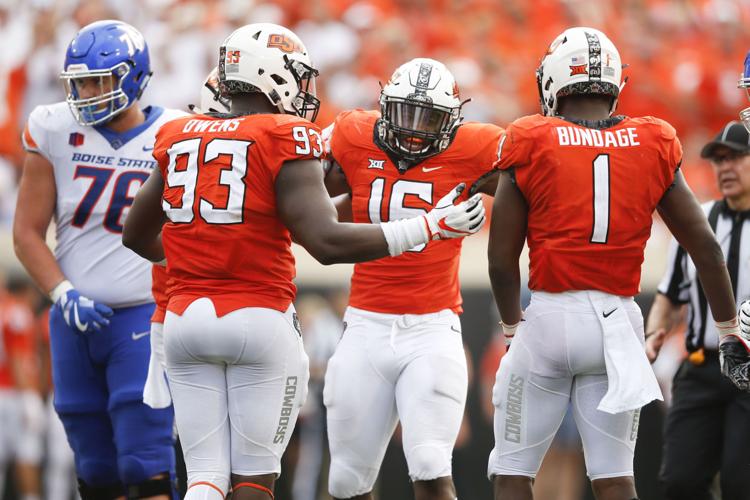 Justin Phillips may be one of the more underrated or less-talked-about departures from the 2018 roster. He led the Cowboys in tackles last season with 98. Without him, OSU should have an open competition at their two linebacker positions this spring. Calvin Bundage has the most experience, but Devin Harper, Kevin Henry and Amen Ogbongbemiga have all been around three-plus years and are capable.
Key dates