On Monday, Oklahoma State associate athletic director Kevin Klintworth provided an update on Twitter: "(OSU) has tested 110 football players (multiple tests per athlete) with 14 positives. Only one student-athlete remains as an active case and is in quarantine."
Relative to the statistics shared by or reported about several other major-college programs, Klintworth's numbers aren't as jarring today as his report felt nearly a month ago.
At that time, three of OSU's first 35 returning players tested positive for the coronavirus. Cowboy players were among the first in major-college football to be invited back to campus for the start of summer work.
Last week, it was reported that 37 Clemson players had positive tests. Sports Illustrated reported that at least 30 LSU players had been quarantined either because they tested positive for COVID-19 or because they had contact with an athlete who had tested positive.
Oklahoma State linebackers Malcolm Rodriguez, a former Wagoner multi-sport superstar, and Amen Ogbongbemiga announced on Twitter that they had positive tests.
Ogbongbemiga acknowledged his test result on June 2. Rodriguez did the same on June 14.
"This message is to urge that even though you may not exhibit symptoms," Rodriguez tweeted, "you may still be a carrier per the guidelines of the (Centers for Disease Control).
"Please continue to use extreme caution when presenting yourself to any group gatherings that exist beyond the confines of your own home and surroundings. COVID-19 is not a hoax and still exists. Be safe, be well, and best wishes."
In May, OSU announced the formation of an "Oklahoma State Athletics Safely Return to Campus Task Force." The 17-person task force includes strength-and-conditioning coach Rob Glass, head team physician Dr. Val Gene Iven, head trainers John Stemm and Scott Parker, and director of football operations Mack Butler.
As 2,094-yard rusher Chuba Hubbard returns at tailback and former Biletnikoff Award finalist Tylan Wallace returns at wide receiver, the Cowboys are considered contenders in the Big 12.
OSU's preseason camp starts in five weeks. The season opens on Sept. 3, with a Thursday game against Oregon State at Stillwater.
2019 OSU football season recap: Chuba Hubbard, improved defense and injury problems
Memorable moments: Chuba Hubbard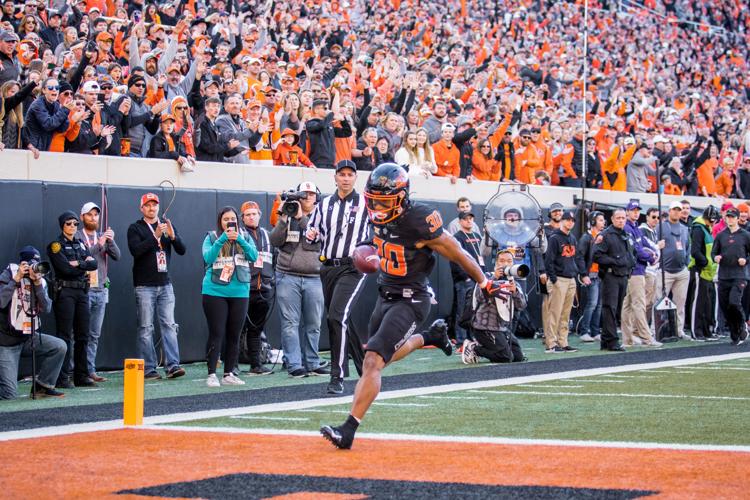 Defensive takeaways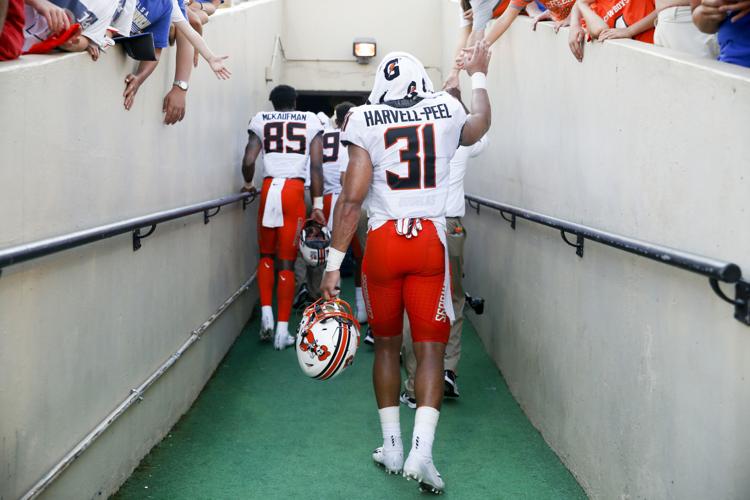 14th consecutive bowl game
Three questions about 2019: Was the season a success?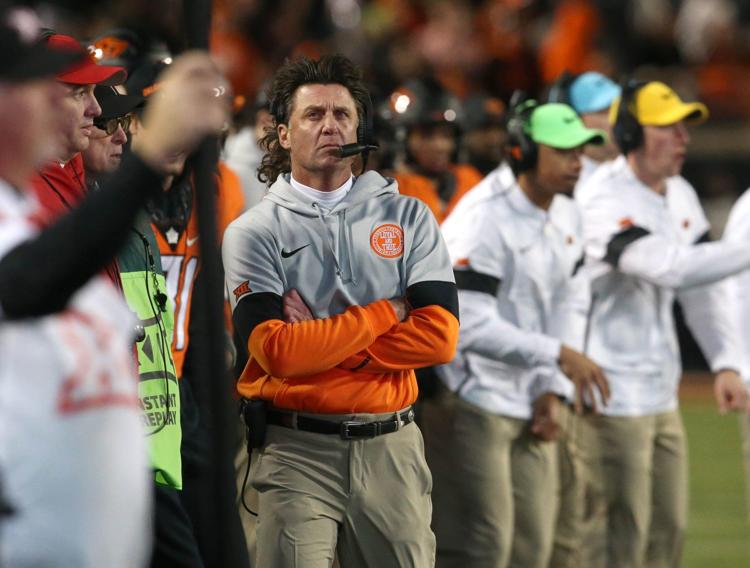 2. What went right?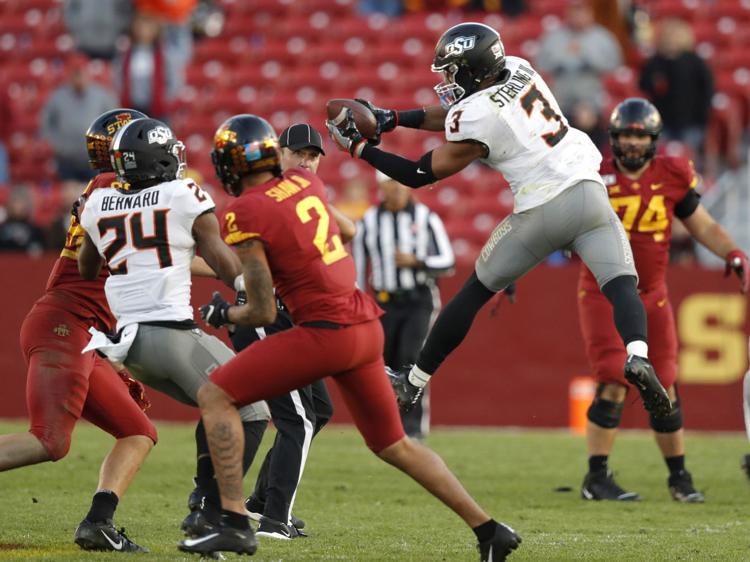 3. What went wrong?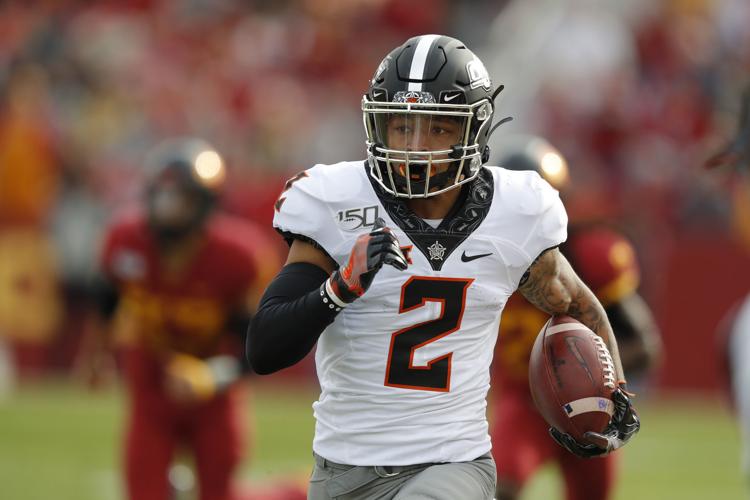 What to expect in 2020?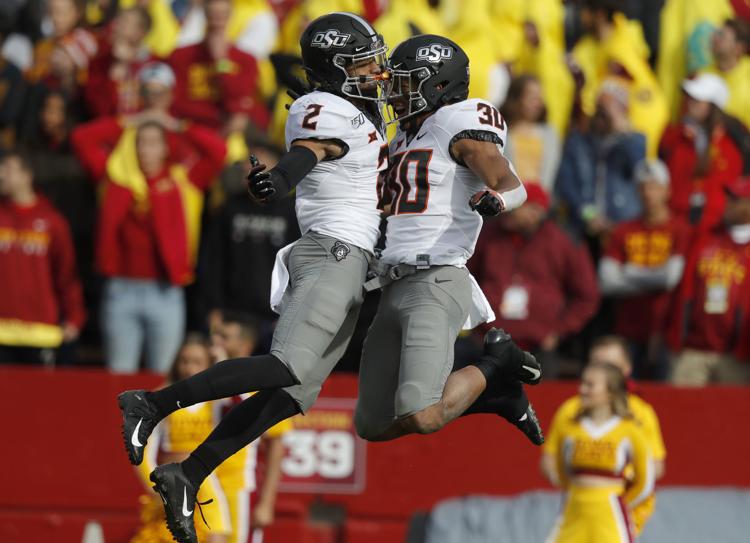 Top Returners: Chuba Hubbard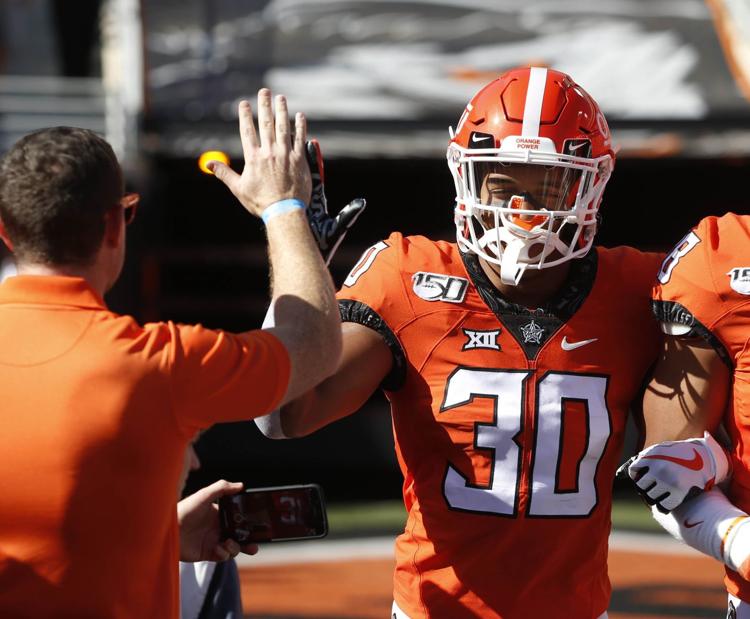 Top Returners: Tylan Wallace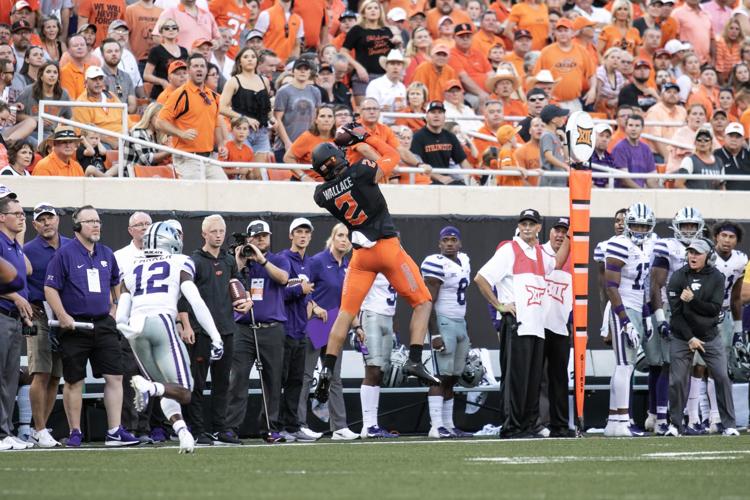 Top Returners: Amen Ogbongbemiga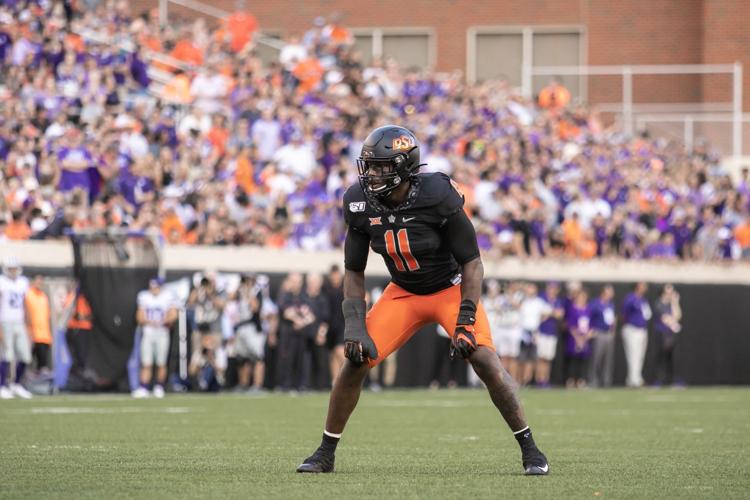 Biggest losses: Johnny Wilson
Biggest losses: A.J. Green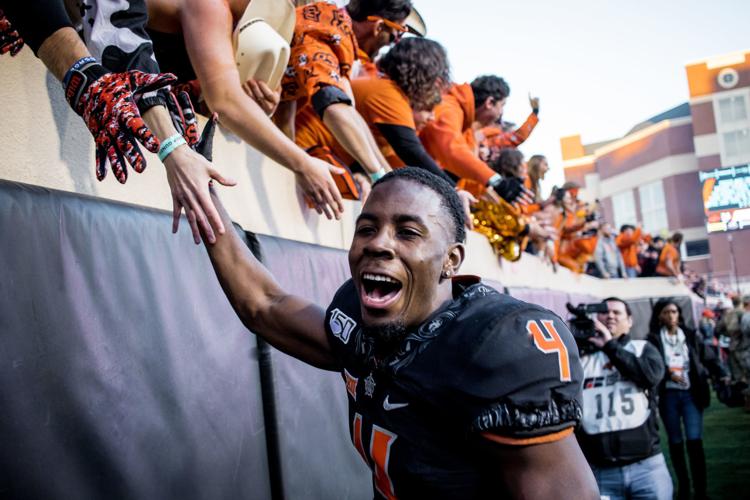 Biggest losses: Marcus Keyes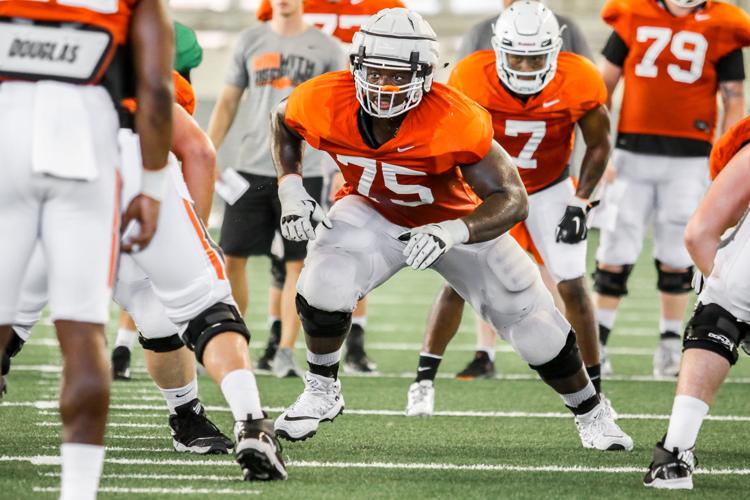 Postseason Awards: Offensive MVP: Chuba Hubbard
Defensive MVP: Kolby Harvell-Peel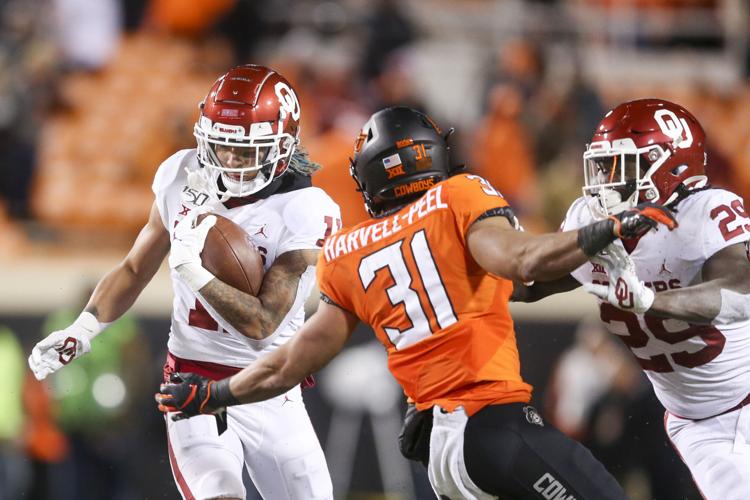 Assistant of the year: Kasey Dunn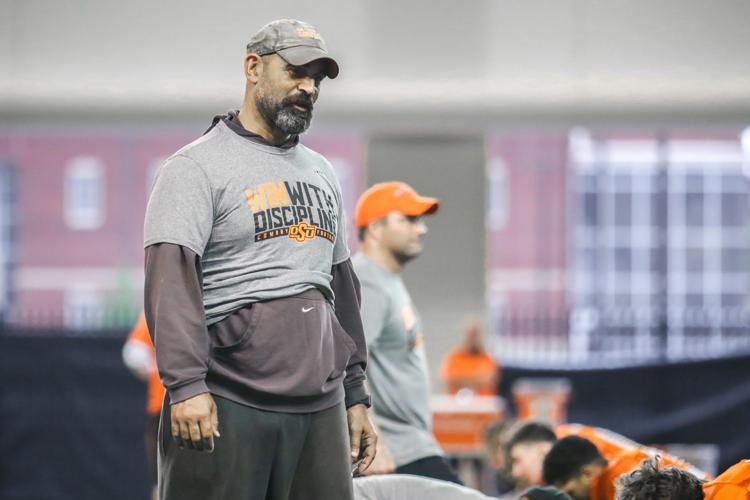 Newcomer of the year: Spencer Sanders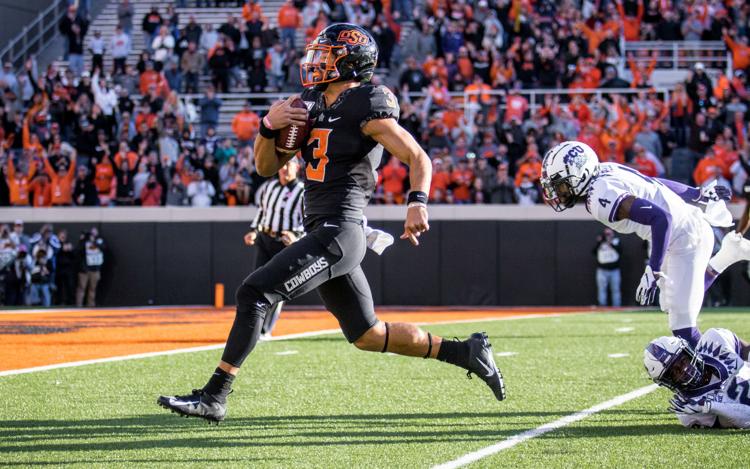 OSUSportsExtra.com: Home to everything orange and black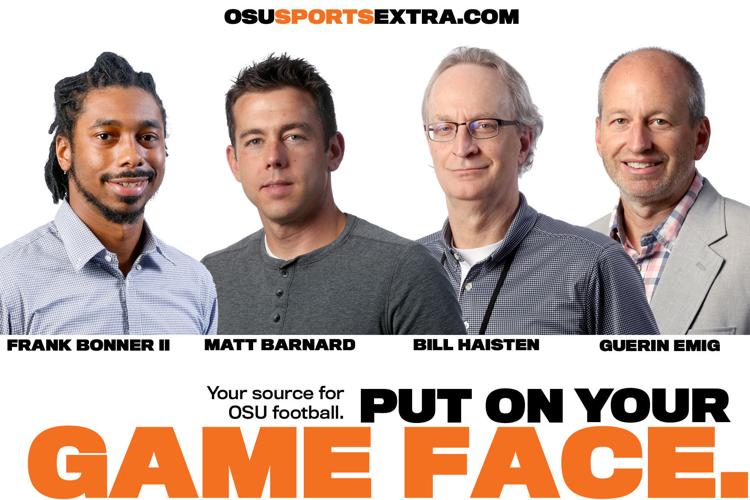 OSU holds pep rally for football team at Student Union