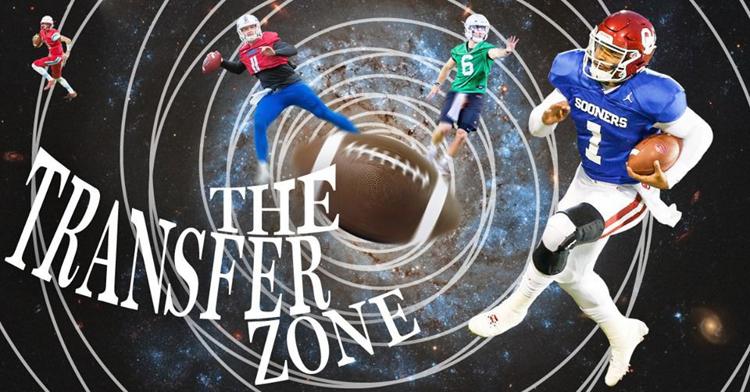 Almost a year after monumental NCAA changes ushered in the transfer portal era of college football, coaches and players have differing opinions on the rule change.
"It's religion, politics and the portal," Oklahoma State coach Mike Gundy said in April. "I don't even think it's worth commenting on because you're going to get such a mixed reaction from people across the country."
No longer are players required to obtain permission from their current school to transfer. They enter a national database where other coaches can contact them, and the newfound freedom has seemingly made transferring more appealing.
---
Related
---
According to the NCAA, 4.1% of FBS football players in 2017-18 were transfers from four-year colleges. Given each FBS team has roughly 110 players, that would equal nearly 600 transfers.
Since the portal originated in October, more than 750 college football players have entered it, according to a tracker from 247Sports. Not all of them wind up at another four-year school, and some decide not to transfer.
Among the highest-profile transfers via the portal has been Alabama quarterback Jalen Hurts, who was 26-2 as a starter before being replaced by Tua Tagovailoa. Hurts, a former four-star recruit, spent about a week in the portal in January before deciding on Oklahoma, where he has immediate eligibility as a graduate transfer and was named the starter last week.
"It's different strokes for different folks and different circumstances for different people, with the waivers and all the different things that are variables in that," Hurts said of the transfer process. "It makes it all really like NFL free agency."
In the past year, 10 players from OU and 10 from OSU have entered the transfer portal when leaving their respective programs, along with six from the University of Tulsa. Of those 26, a dozen have landed at other FBS schools.
"I want what's best for our student-athletes," TU coach Philip Montgomery said. "Obviously, I think this is the right place for them, but if they're not happy here, then they've got to do what they think is right.
"The tough part comes from a recruiting standpoint. As you're trying to build your roster, build depth and do all of those things, it really can change dramatically in a year and you don't have the opportunity to really fill that correctly."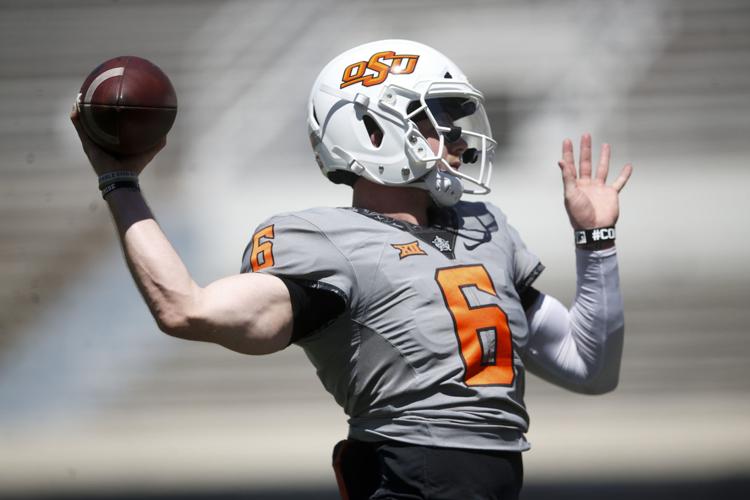 Factor in the new redshirt rule that allows players to appear in up to four games without using a year of eligibility and the transfer portal can cause headaches for coaches. OSU slot receiver Jalen McCleskey, who ranks sixth in program history for receptions, left the Cowboys four games into 2018 and transferred to Tulane, where he is eligible this year as a grad transfer.
"I don't think anybody knew the direction (the transfer portal) was going when it was put in place," Gundy said. "I think it's a dangerous thing. I think there are a few things that are positive, but I think the majority of it is a danger unless the NCAA changes the opportunity for coaches to manage roster numbers based on the 85 scholarships that we have.
"We can't handle the roster changes, we can't predict them and we can't make up for them based on how the rules are. They have failed to address and put in place ways for us to manage our roster based on the current portal situation."
Adding to coaches' unhappiness: They can find out about the transfer from the compliance office rather than the player, a far cry from the previous rule that not only required permission for players to contact another school but also allowed coaches to block transfers to specific schools.
"Any job in the world, if you're going to leave or go take another job, it's the right thing to go tell the people that you work for, the people that are (above you)," OU coach Lincoln Riley said in April. "It's just common respect, courtesy that you have those conversations.
"I think it's part of the growing process. We're here to educate and help grow young men, yet we don't put them in a position where they have to make grown-man choices and have grown-man actions."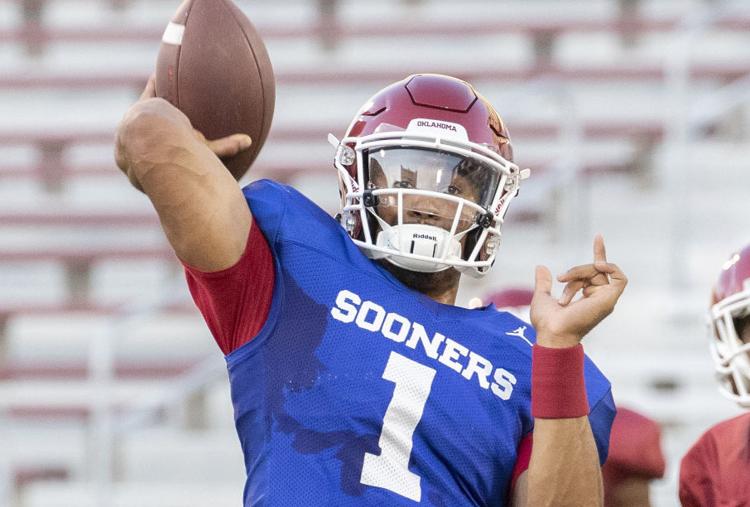 Tim Nevius, a sports attorney and a former NCAA investigator who launched the College Athlete Advocacy Initiative to fight for reform on behalf of players, wants to see the rules loosened further, to the extent of not forcing most athletes to sit out a year when transferring. The current exceptions are for rare situations warranting waivers or for graduate transfers who compose less than 1% of rosters.
"The entitlement of these millionaire coaches is unreal," Nevius said. "They can skip from school to school making millions of dollars while unpaid athletes must beg for an exception — and turn over all their most personal medical and family information — just for the chance to play football at another school. If the system doesn't adjust to reality and basic fairness, it will collapse and ruin college sports for everyone."
As much as coaches may not like the system, they will take advantage of the portal to find replacements for their own players who leave. The Sooners added four players for 2019 through the portal, including offensive lineman R.J. Proctor, a Virginia graduate who will play this season.
"After the second day (in the portal), I had like 20-plus offers," Proctor said. "It was crazy. It was a humbling experience. I could basically go anywhere that I wanted to in America."
For most players going into the portal, that's not the case. About 300 of them, or 40%, remain uncommitted to a school, according to the 247Sports tracker.
Josh Johnson, a shifty receiver at Iowa State, spent three days in the portal in the spring before the picture started to become clear. He drew attention from TU, where his older brother Frankie played two decades ago, and barring an NCAA waiver, he will sit out this season and have three years of eligibility remaining.
"I know a lot of times when you go to a college, it's not always what they say it's going to be," Johnson said. "It's all about the experience. Everything at Iowa State was an experience. I'm glad coach (Matt) Campbell gave me an opportunity to go there. I'm just blessed to be here now."
The transfer portal appears to be here to stay. It was reportedly reset Aug. 1 for the 2019 season, and within two weeks more than a dozen Power Five players were in the database, looking for a new home.
"Anything that gives the players a little more freedom is good, but you're always going to have flaws (in the process)," said OSU quarterback Dru Brown, who transferred from Hawaii in 2018. "No system that's going to be in place will be perfect."