Thirty years ago today, the future of Oklahoma State basketball was forever changed.
On April 11, 1990, Eddie Sutton came home, replacing Leonard Hamilton as the Cowboys basketball coach.
Sutton's hire had far more significance than simply a former player returning to his alma mater. Sutton brought outstanding coaching credentials, despite an ugly end to his tenure at Kentucky.
There was all the reason in the world to expect success at OSU under Sutton.
OSU went 56-63 in the four seasons before Sutton's arrival under Hamilton. Sutton took his first two OSU teams to the Sweet Sixteen and the success continued.
You know the rest: A pair of Final Fours, a multitude of outstanding players, the rowdiest arena in the country that doubled in size, and now, finally, entrance into the Naismith Memorial Hall of Fame this year.
We wanted to know what the vibe in the room was like when Sutton was introduced as the new OSU coach. Certainly the people in that room could sense that OSU basketball would never be the same.
The Tulsa World reached out to four people who were in attendance and asked them to recall their memories from that day, and also one former player and one former coach.
In their own words, here is what they had to say:
The two most important figures in OSU basketball history shaking hands on the most significant day in the history of OSU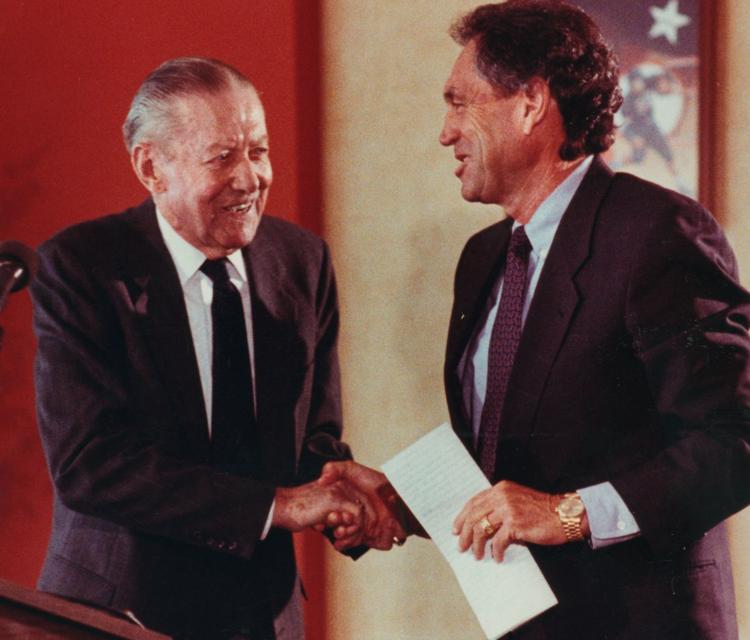 Iba 'was so proud of his school and Sutton'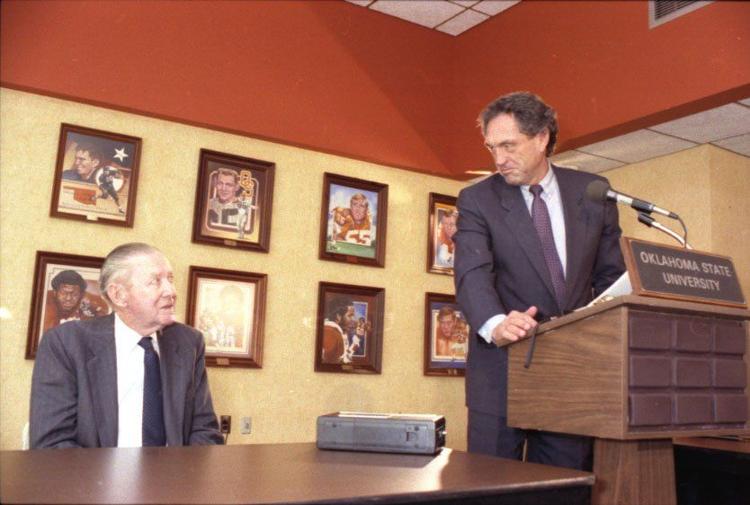 Before the press conference, Sutton told OSU media officials that he was going to be up front about his past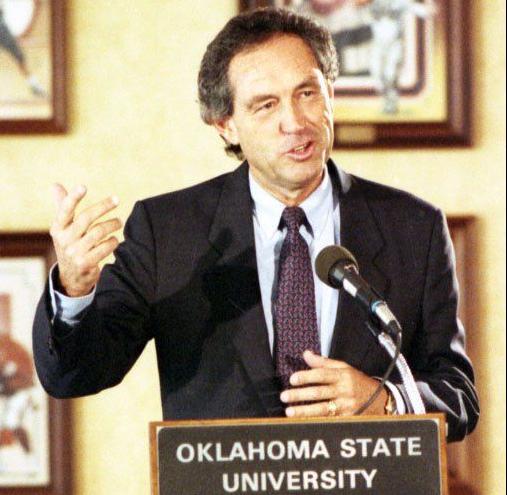 'His handshake was firm, his eye contact validated his respect for and investment in each person'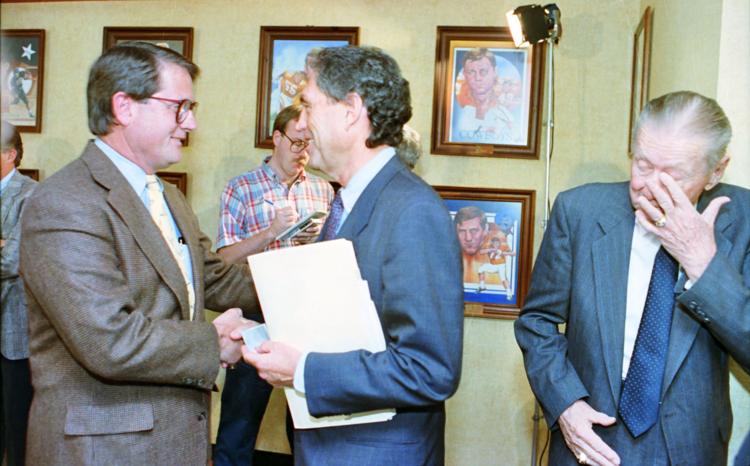 'Coach liked to get after it'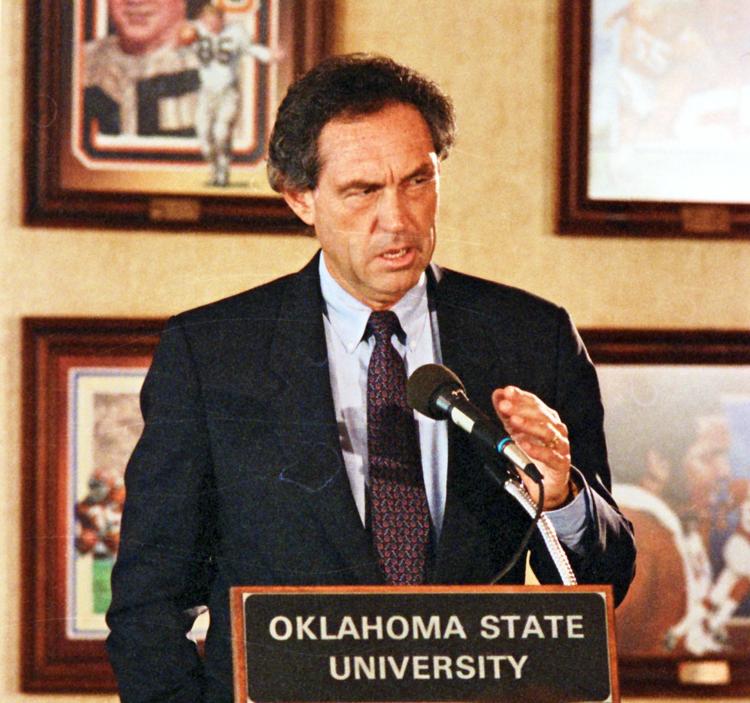 'This guy is a real basketball coach'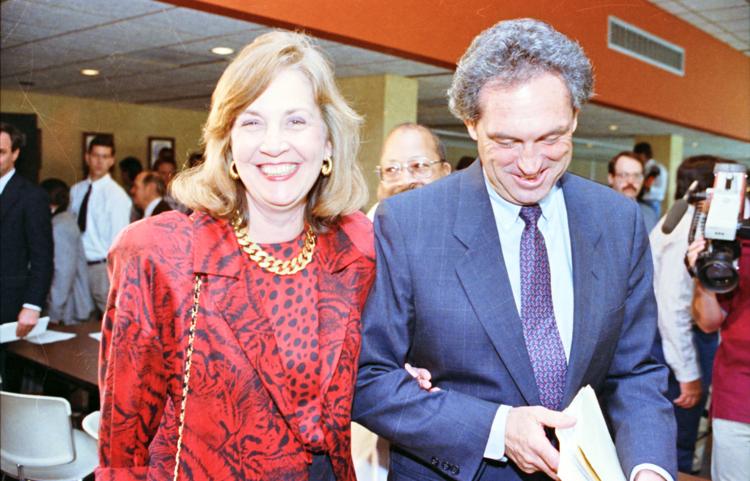 What Henry Iba said on April 11, 1990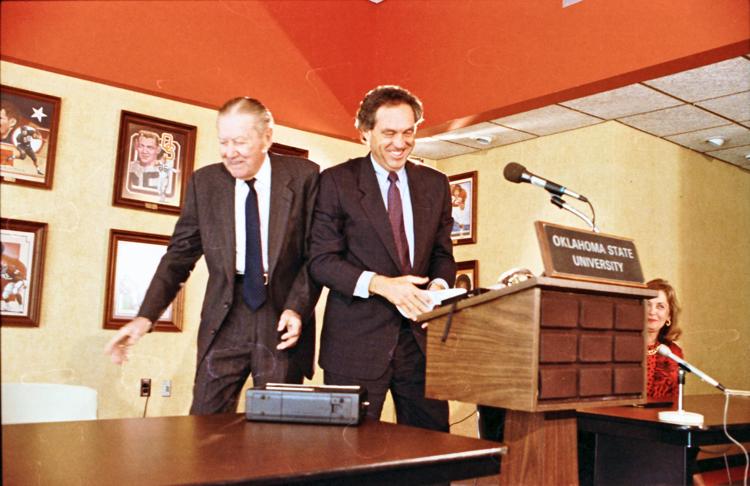 What Sutton said on April 11, 1990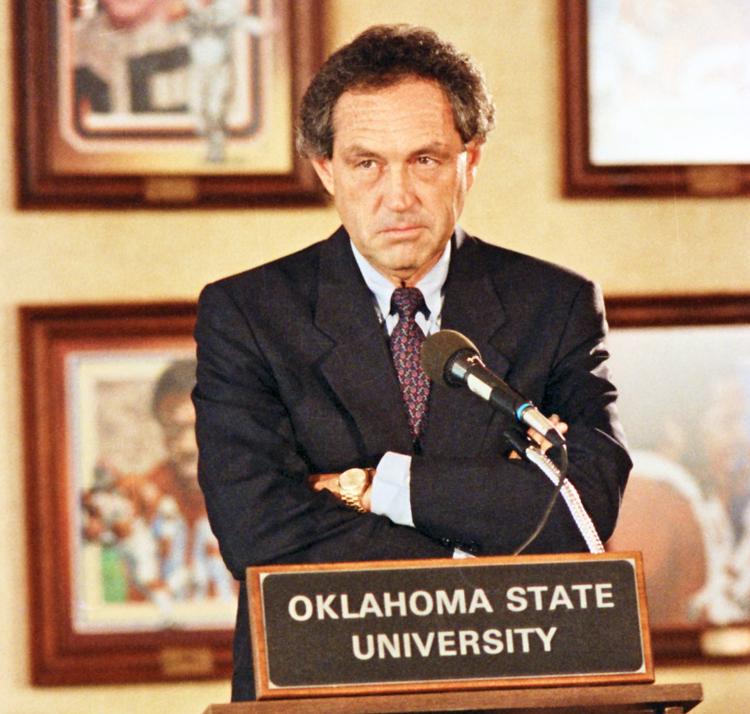 Tulsa World sports front page The April 12, 1990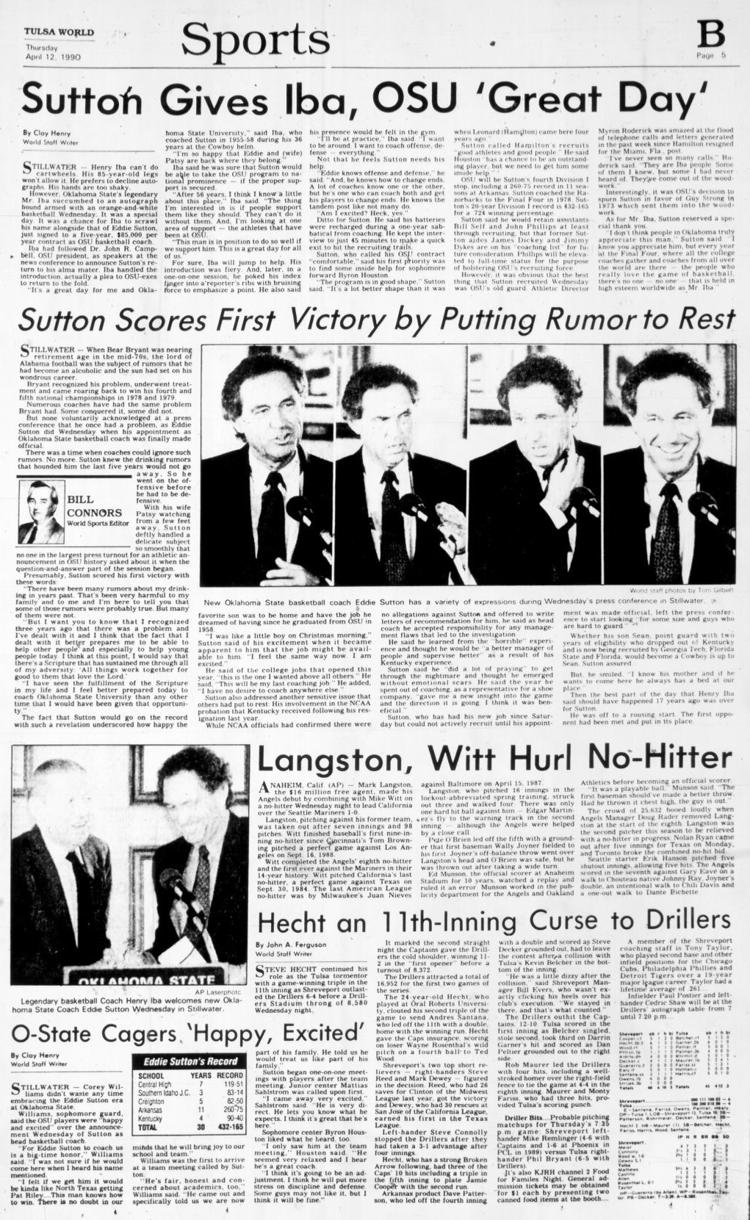 Bruce Plante cartoon: Sutton is elected into Naismith Memorial Hall of Fame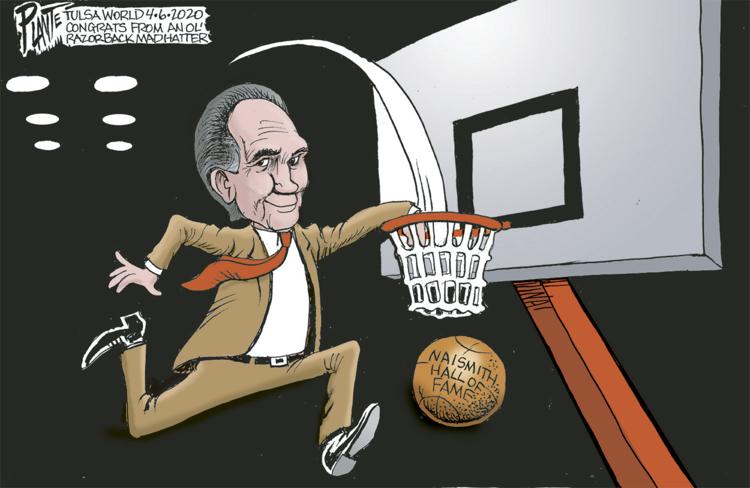 Bill Haisten: An act of fairness: Naismith Hall of Fame voters finally say yes to Eddie Sutton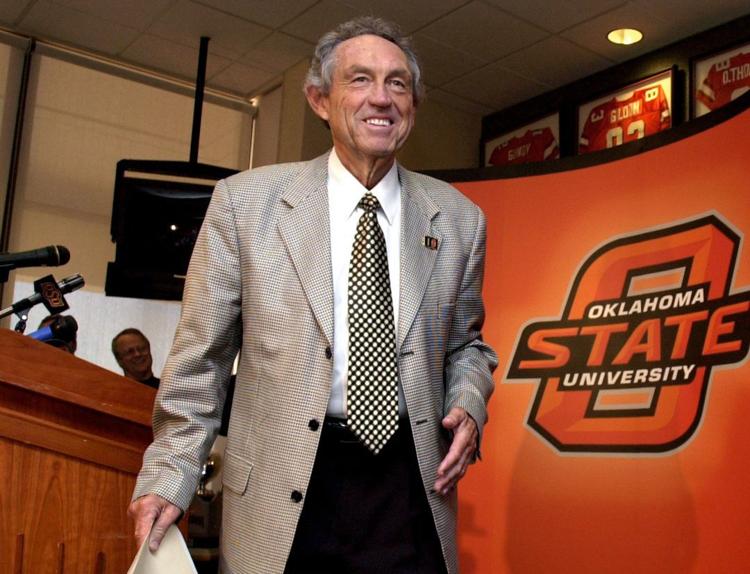 COVID-19 complete coverage