As states reopen their businesses at different rates, and university presidents announce intentions to reopen their campuses to varying degrees, I wonder if college football will be similarly disjointed when it returns from lockdown.
"I think we will try to do something where we all start back at the same time with the same rules," Tulsa coach Philip Montgomery said last week. "I think those rules may change a little bit. ... But just to make sure our guys are prepared to play from a safety standpoint, I think the NCAA across the board will try to set something up to the effect of, 'Hey, everybody's going to start at this point, and we will work forward from there.' "
I'd love for Montgomery to be right.
It would be ideal for TU and everyone in the American Athletic Conference to be on the same calendar progressing at the same speed. Same for Oklahoma, Oklahoma State and everyone in the Big 12. Same for every Power 5/Group of 5 conference relative to everyone else in FBS.
Realistically? To hear the AAC and Big 12 commissioners analyze the issue last week?
College football might return, but to do so in lockstep would be as miraculous as a short-term eradication of COVID-19, the disease that made this mess to begin with.
"College football is a national enterprise, so you'd like everything to remain as uniform as possible," AAC commissioner Mike Aresco told me. "But that's going to be hard. I don't know how that's going to play out."
The most basic problem? Our disparate situations in relation to the pandemic.
"Even in our own conference, we're not all identical," Big 12 commissioner Bob Bowlsby told SiriusXM Big 12 Radio last week. "Some have canceled everything on campus. Some are still online. Some have announced they plan to be open with regular enrollment in the fall. Some don't know yet.
"We try to get as much commonality as we can, and in doing that have competitive equity. But we also realize there has to be room for unique local circumstances."
Presidents will open schools, not athletic directors. They preside in states with different degrees of curve-flattening when it comes to the pandemic, and that means governors reopen states at different levels.
"We're hoping that the governors of the states reach some kind of consensus when it comes to a sport like football that is national in scope," Aresco said. "But it's quite possible you're going to have a bit of a checkerboard. What if California doesn't let you play football but Michigan does?"
That affects nonconference schedules most obviously. You could lop off early nonconference games to ease travel- and cost-related concerns, dive into the season with conference games only.
But then AAC football encompasses 10 states. The Big 12's five states include an outpost hundreds of miles from the others.
"It's conceivable, to use my league as an example, four states would be ready to roll and West Virginia wouldn't," Bowlsby told the ESPN-syndicated Paul Finebaum Show last week.
Back on SiriusXM, Bowlsby said: "If the state of Iowa had a hot spot they couldn't cure and it happened to be in the city of Ames, and they couldn't get the go-ahead, is the rest of the league going to wait? If we possibly can, we would. But say they're going to get cut loose on Aug. 1 and everybody else gets cuts loose July 15. Are we going to ask nine to wait while one state is waiting to get released? Well, probably not."
Said Aresco, "We've talked about schools opening up and we're becoming more optimistic, I think, about this actually happening and a season taking place. We're seeing signs of states reopening and other things are positive. But again, some schools, what if the governor in their state says you can't play?
"That's something we're going to be talking to our ADs and presidents about. My gut tells me if there's a school or two that can't play, we would probably want the others to play. But I can't tell you that that's our position yet because it isn't."
It's all contingency planning, same as it's been throughout the pandemic, and it's all at the behest of medical and scientific personnel. These are the experts the commissioners, ADs, presidents and governors are taking their cues from.
Speaking of science and medicine ...
"We're not likely going to be able to start unless we have testing," Aresco said. "That's a whole world unto itself. It's very complicated."
Here is another tricky corollary to college football's resumption, and it goes way beyond testing fans to allow for even a semblance of a crowd at games. This is testing players and staff within individual programs, within conferences and, really, within all of FBS.
"One of the things I've talked to our medical people about is aside from the testing protocols in our own conference, they're going to need to talk to their nonconference brethren and make sure teams they play in nonconference have adequate testing procedures in place," Aresco said. "You don't want to put your kids at risk because your conference is doing everything right but some other conference may not be. I'm not suggesting that would happen. These other conferences are taking this just as serious as anyone. But you've got to make sure. You've got to check."
In terms of testing protocols within a conference?
"We want to make sure we have the right people who conduct testing," Aresco said. "We want to make sure we have the best medical advice. We're going to have doctors from various schools weigh in. We've got what we call a sports medicine group, mainly trainers in our schools, talking about these issues.
"The testing is going to be critical. You want it to be uniform. You want it to be at the highest standard. But we don't know what kinds of tests are going to be possible. We don't know whether (member schools) are going to have the overnight test, whether they're going to have the five-minute test that is very accurate. Everybody is going to have to make sure they have the latest state-of-the-art technology, the machines ...
"The conference is going to have to take a big role in this. ... You don't want one school doing it right and another not, putting kids at risk.
"Testing is going to be very complex. Do you do it every three days? Do you do it Friday night? Do you do a Saturday morning before a game?"
The questions are practically endless as they relate to our response to COVID-19. That certainly applies to college football's response.
Ideally, national medical authorities direct regional and state ones, who then direct state government offices, who then direct municipalities and local universities. Then school presidents direct athletic directors, who give coaches and players the OK.
Everybody begins stretching, throwing, running and tackling at the same time at the same pace, all eyes on the same kickoff date. Simple as that.
Too bad the pandemic has a tendency to spoil ideals. We wind up doing our best. It's rarely simple.
That goes for the potential start of a college football season, a uniform one at that.
"All of the FBS conferences have gotten together and talked with some regularity," Bowlsby told Finebaum. "I think generally speaking we would like to move forward together as much as we can."
"We think ultimately there will probably be ... a certain green light. We just don't know what the green is going to be," Aresco said. "How green is green?"
All World Award fall and winter finalists
All World Player of the Year finalist and first team: Trey Phipps, B.T. Washington, Sr.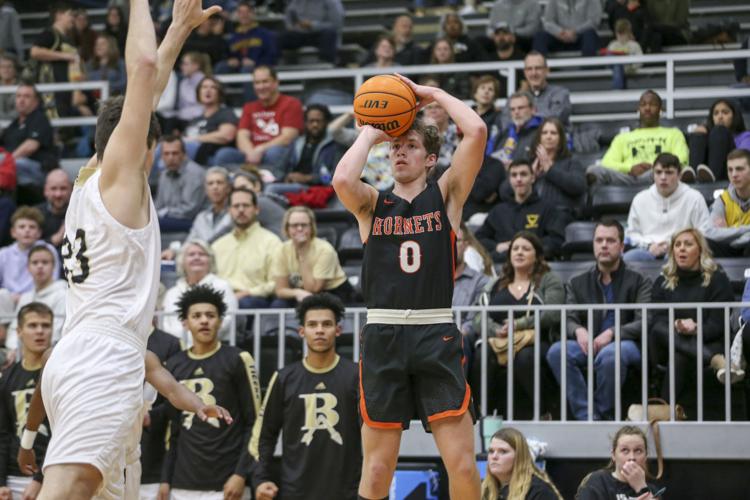 All World Player of the Year finalist and first team: Bryce Thompson, B.T. Washington, Sr.
All World Player of the Year finalist and first team: Davon Richardson, Sand Springs, Sr.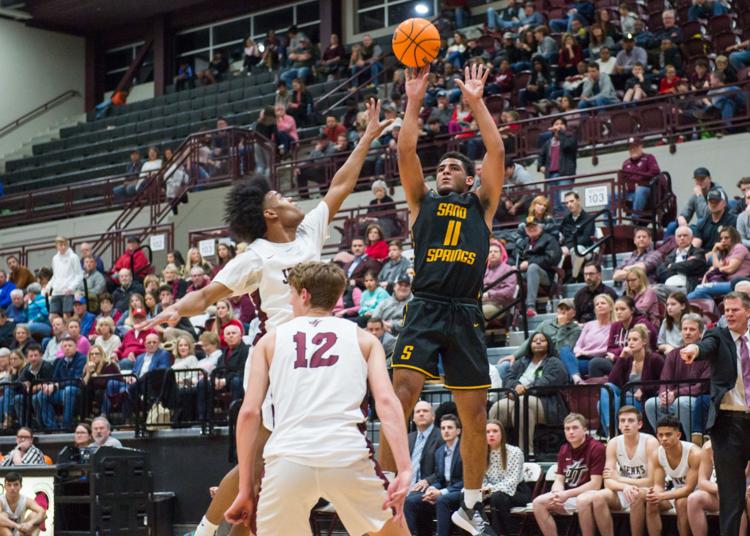 All World Player of the Year finalist and first team: Anthony Pritchard, Webster, Jr.
All World Player of the Year finalist and first team: Kavon Key, Memorial, Sr.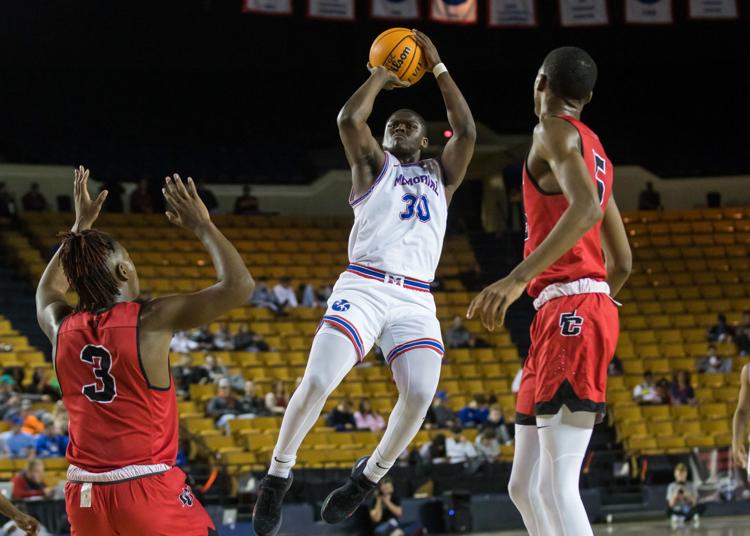 All World Player of the Year finalist and first team: Booker T. Washington senior Wyvette Mayberry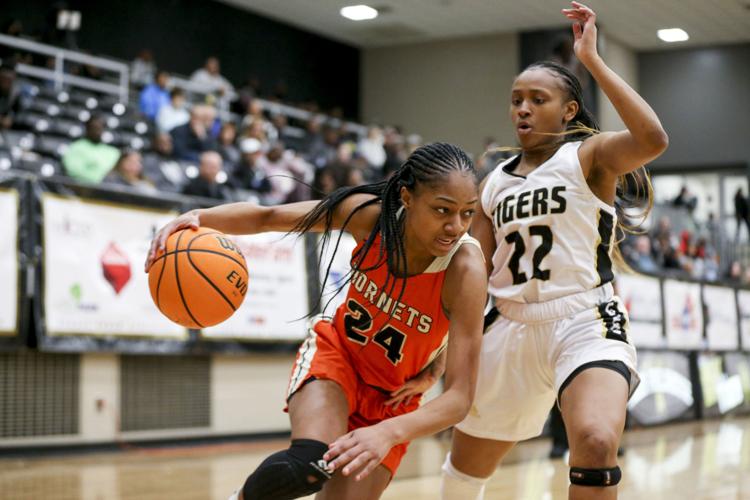 All World Player of the Year finalist and first team: Tahlequah Sequoyah senior Lexy Keys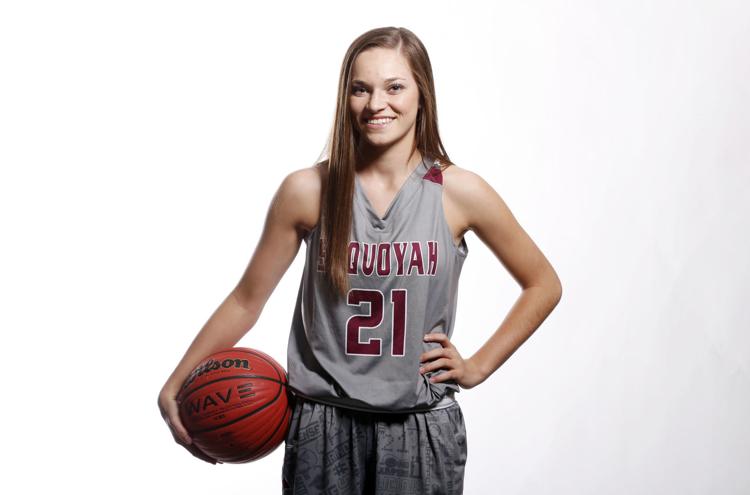 All World Player of the Year finalist and first team: Claremore senior Hailey Grant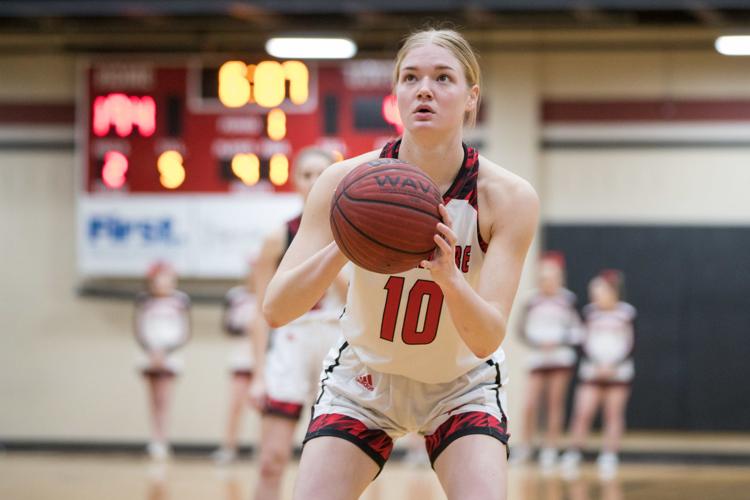 All World Player of the Year finalist and first team: Sapulpa junior Temira Pondexter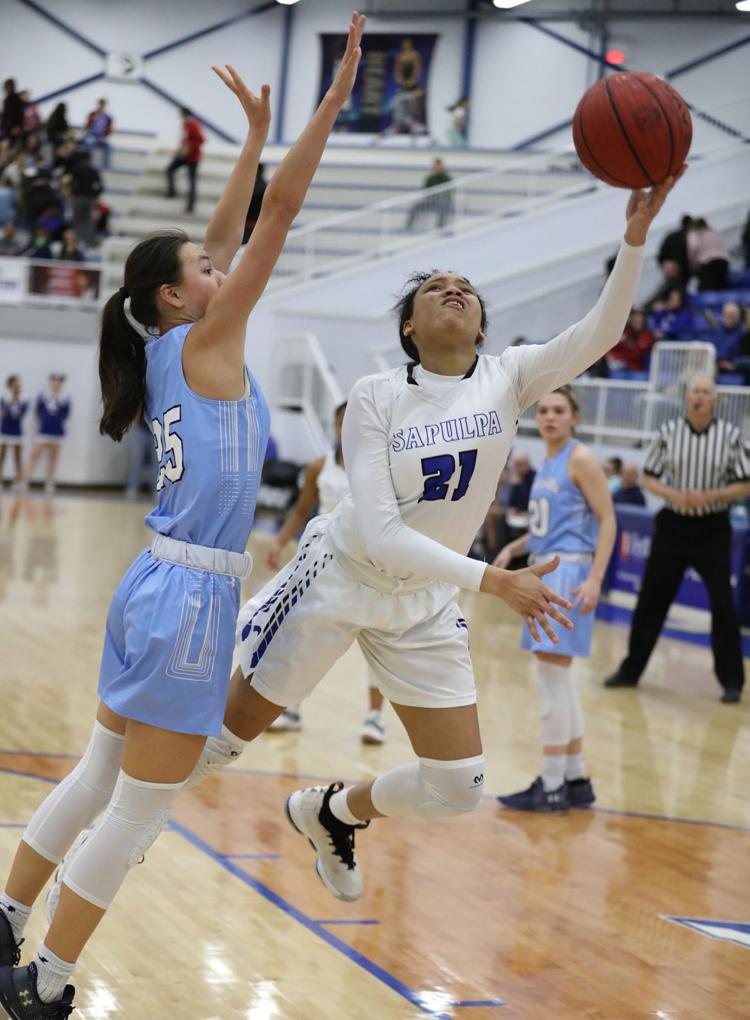 All World Player of the Year finalist and first team: Sand Springs sophomore Journey Armstead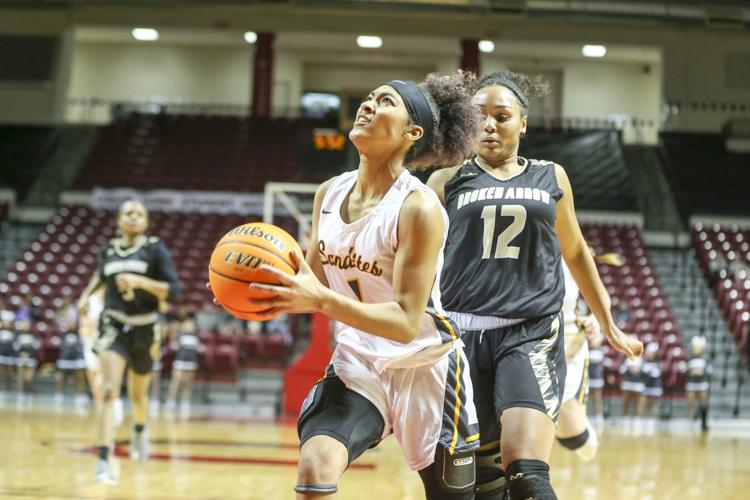 Wrestler of the year finalist: Caleb Tanner, Collinsville, Sr.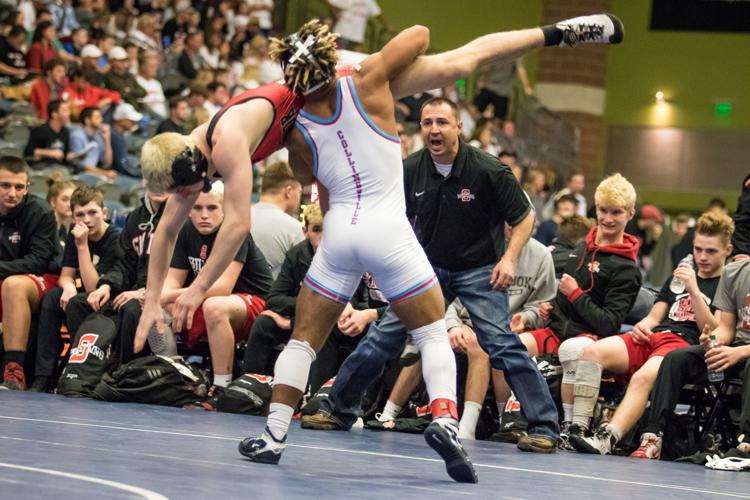 Wrestler of the year finalist: Eli Griffin, Cascia Hall, Jr.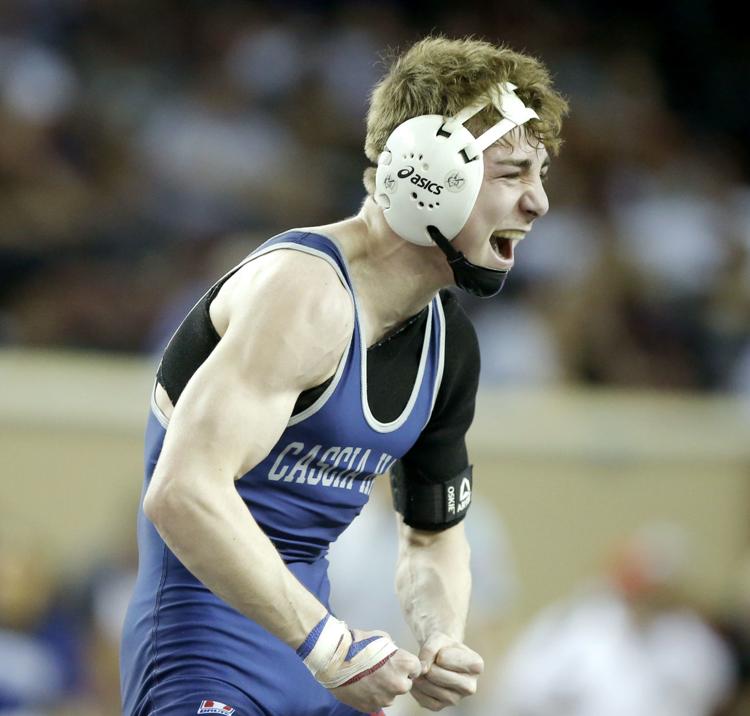 Wrestler of the year finalist: Cougar Anderson, Skiatook, Jr.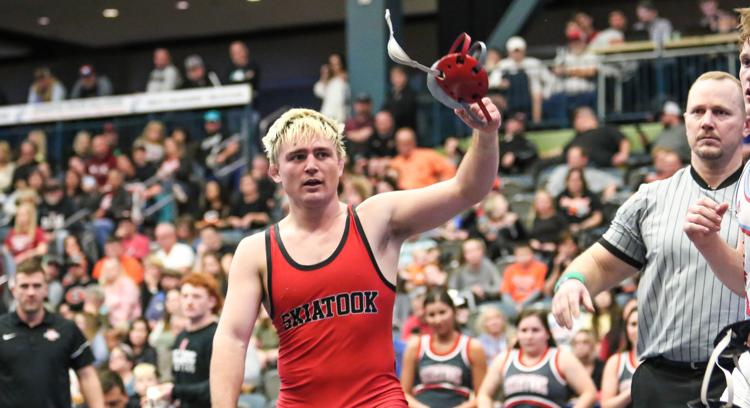 Swimmer of the year finalist: Austin Bick, Jenks, Sr.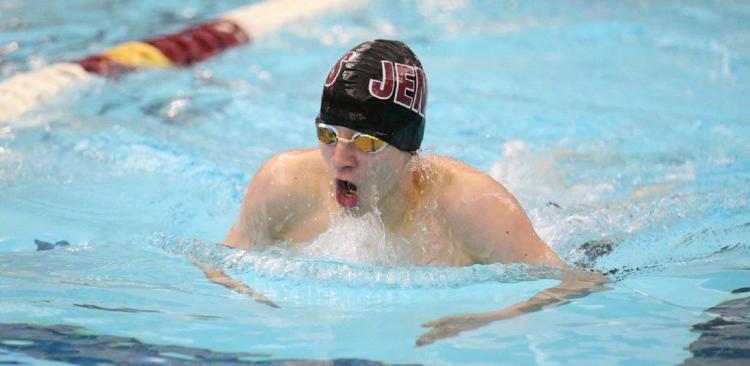 Swimmer of the year finalist: Daniel Sibley, Union, Jr.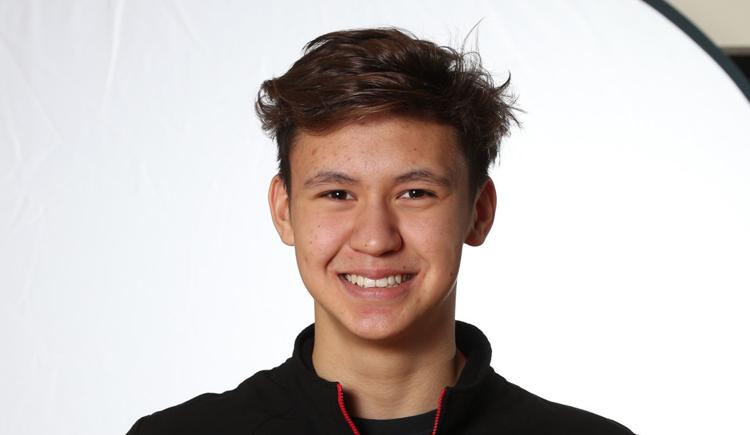 Swimmer of the year finalist: Jack Callan, Bishop Kelley, Sr.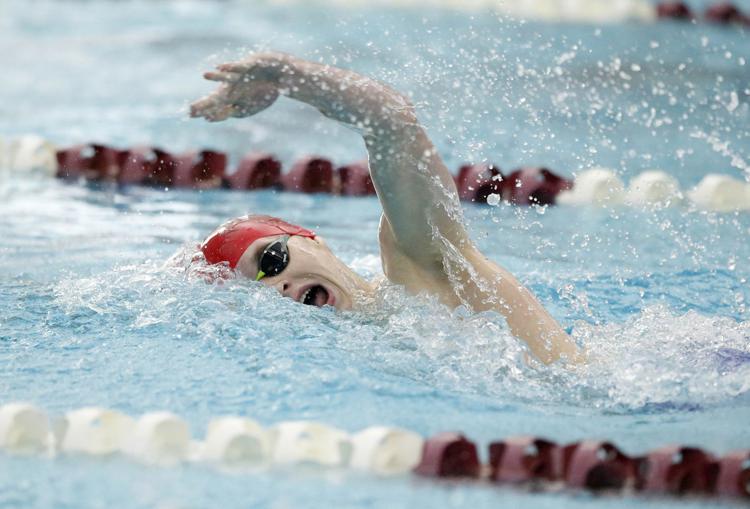 Swimmer of the year finalist: Abbey Mink, Bishop Kelley, Jr.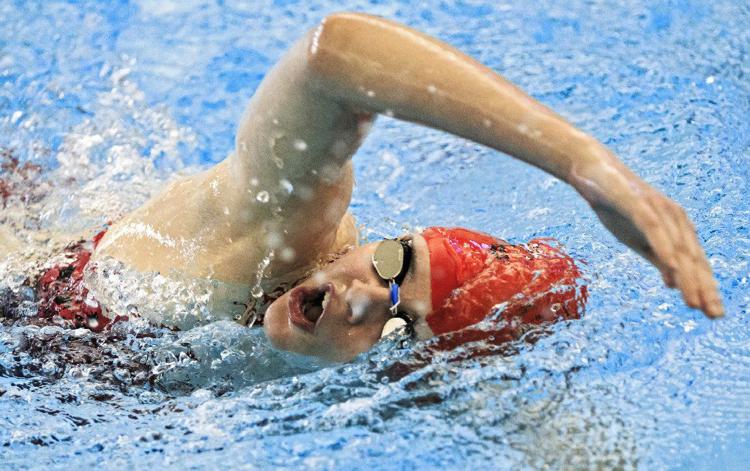 Swimmer of the year finalist: Sydney Perry, Bartlesville, Sr.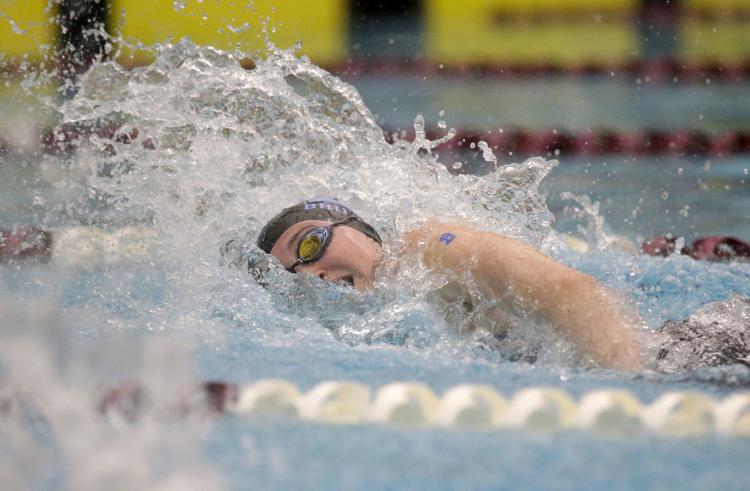 Swimmer of the year finalist: Laney Fenton, Jenks, Jr.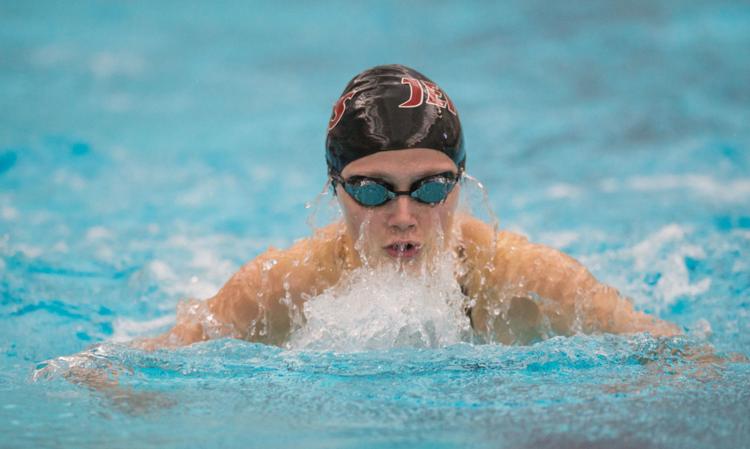 Football finalist (offense): AP/QB Asher Link
Football finalist (offense): WR Jack Wright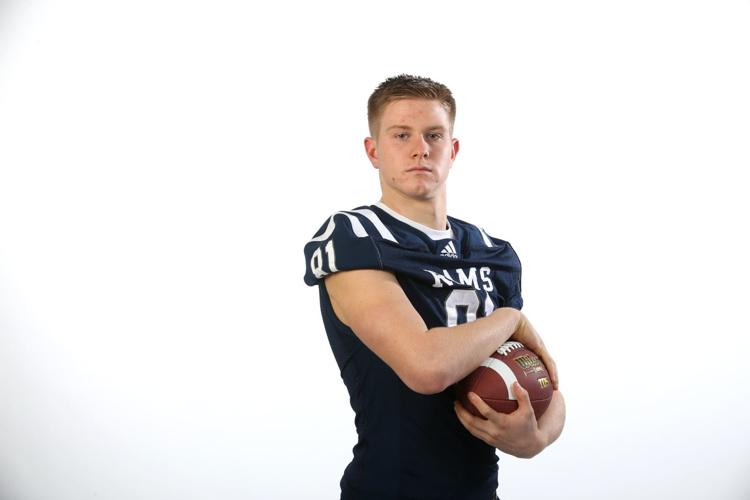 Football finalist (offense): P/QB Chase Ricke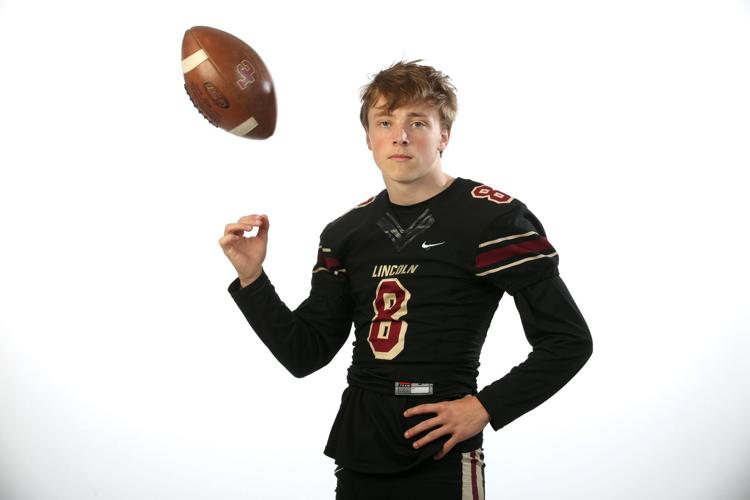 Football finalist (offense): RB Sevion Morrison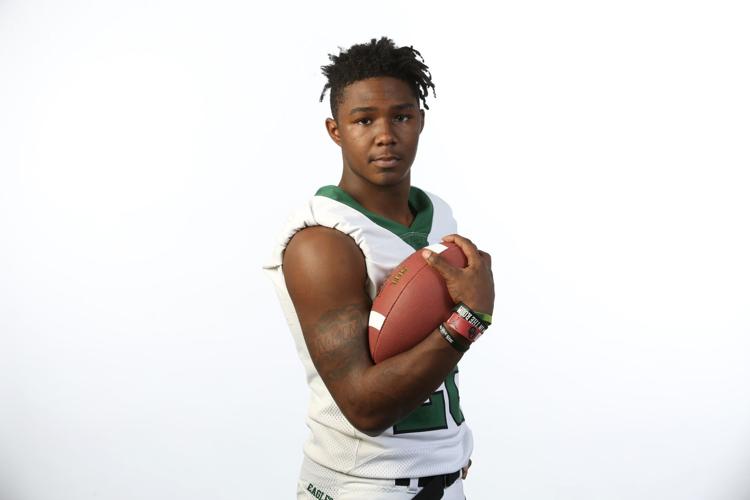 Football finalist (offense): QB Cole Dugger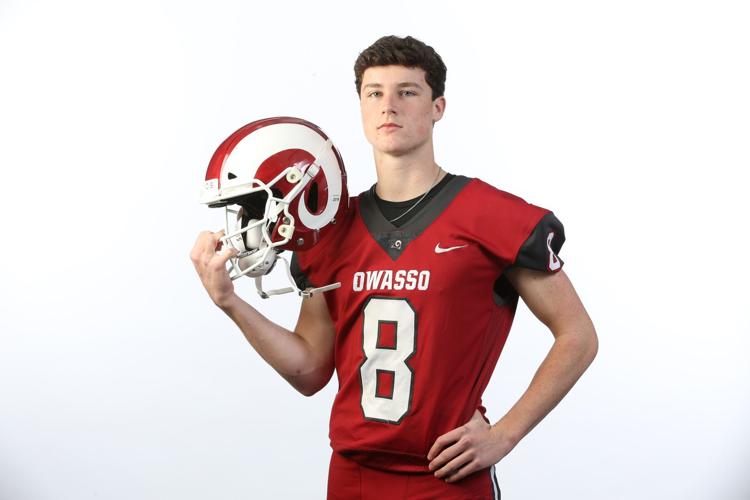 Football finalist (defense): LB Emaud Triplett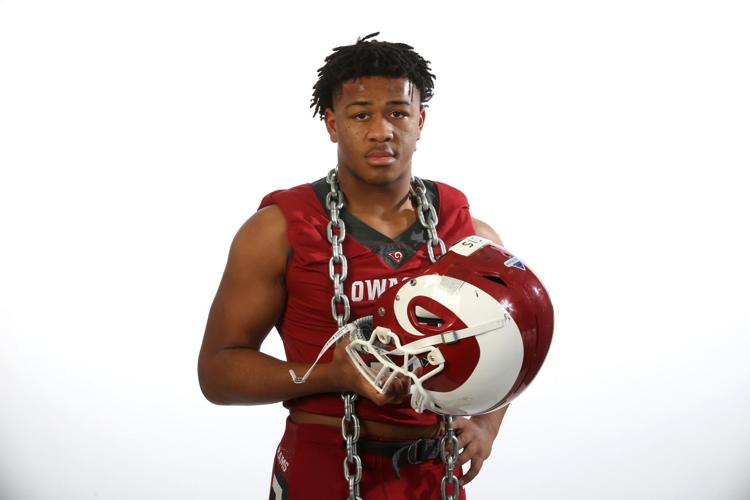 Football finalist (defense): DB Brennan Presley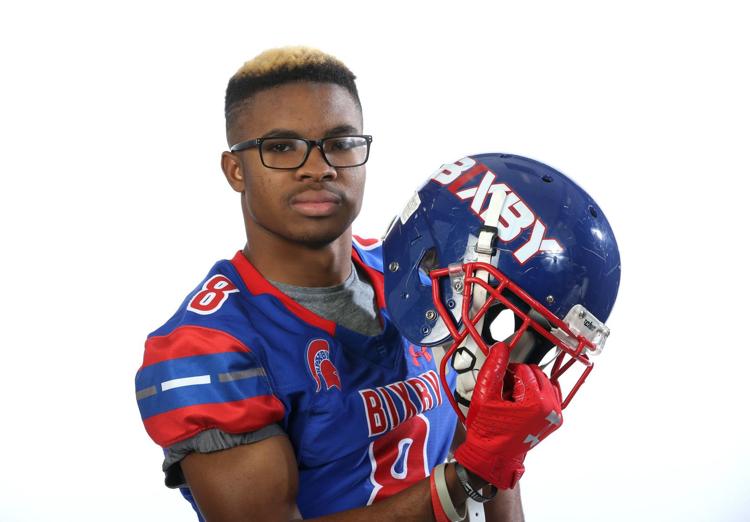 Football finalist (defense): LB Connor Johnson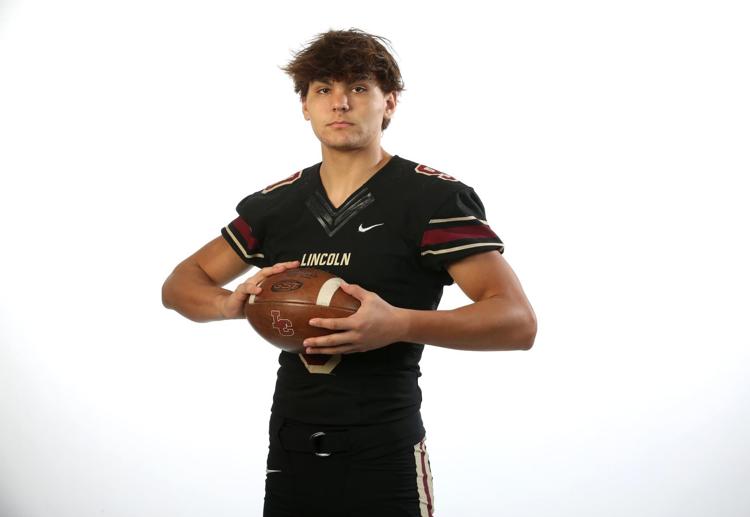 Football finalist (defense): LB Marcus Esparza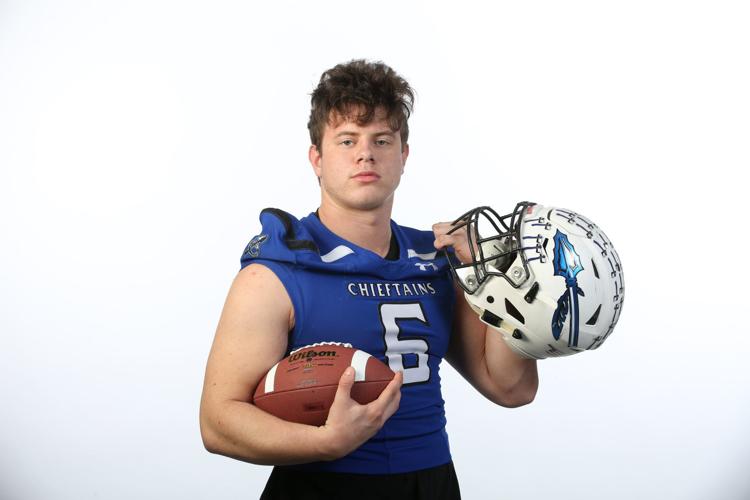 Football finalist (defense): LB Price Allman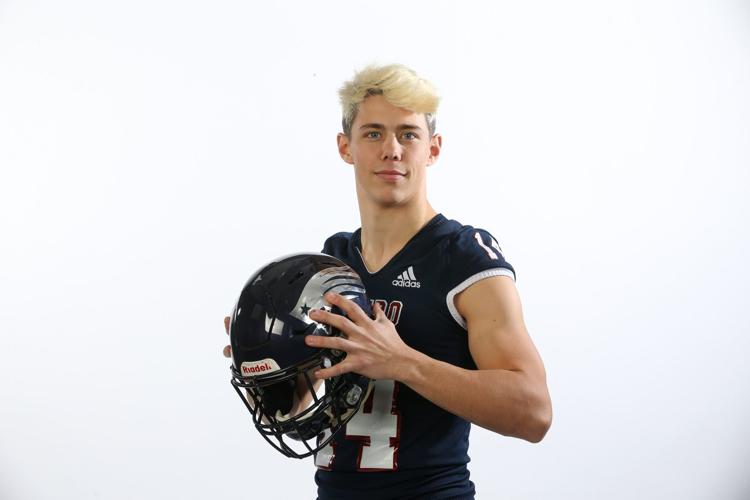 Boys cross country finalist: Nate Gibson, Lincoln Christian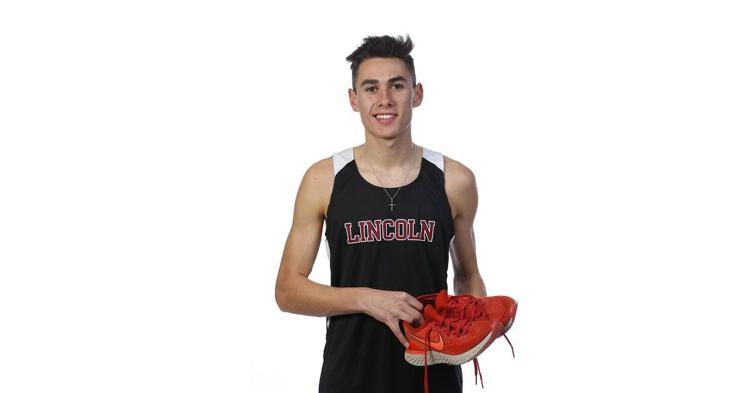 Boys cross country finalist: Caden Goss, Fort Gibson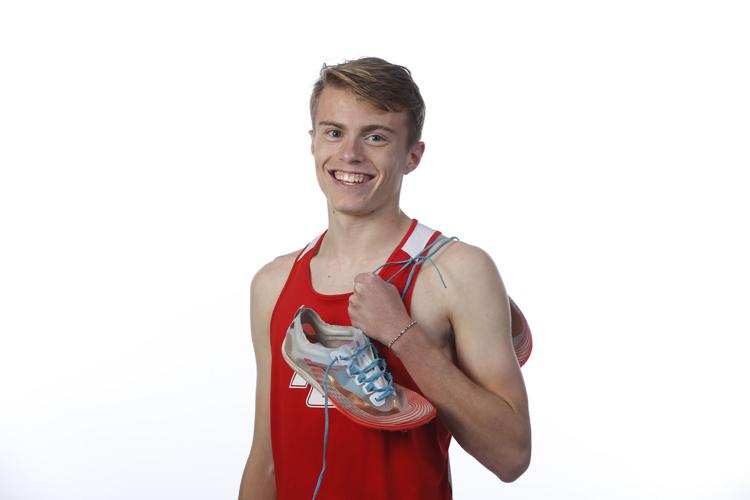 Boys cross country finalist: Spencer Hales, Bartlesville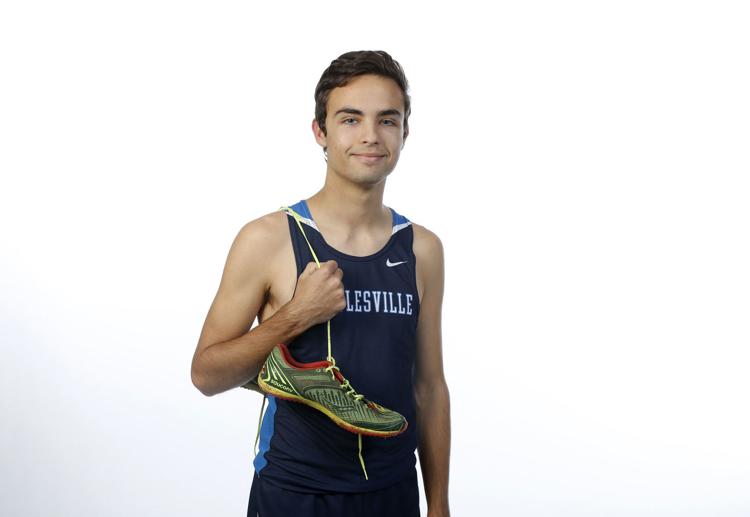 Girls cross country finalist: Ella Eureste, Bishop Kelley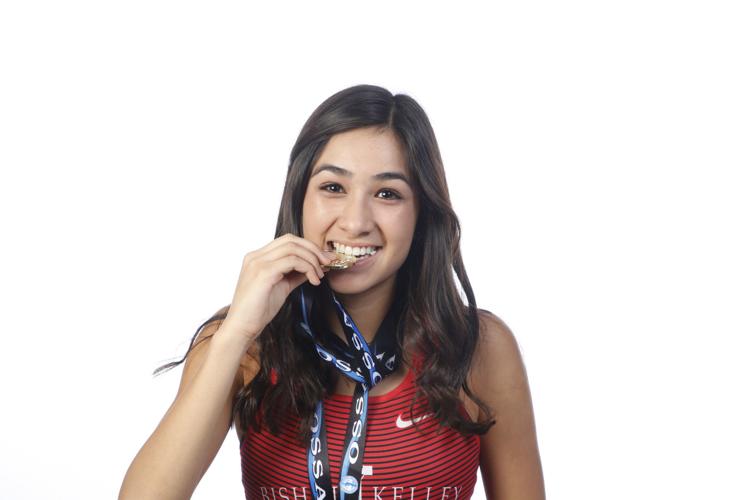 Girls cross country finalist: Payton Hinkle, Broken Arrow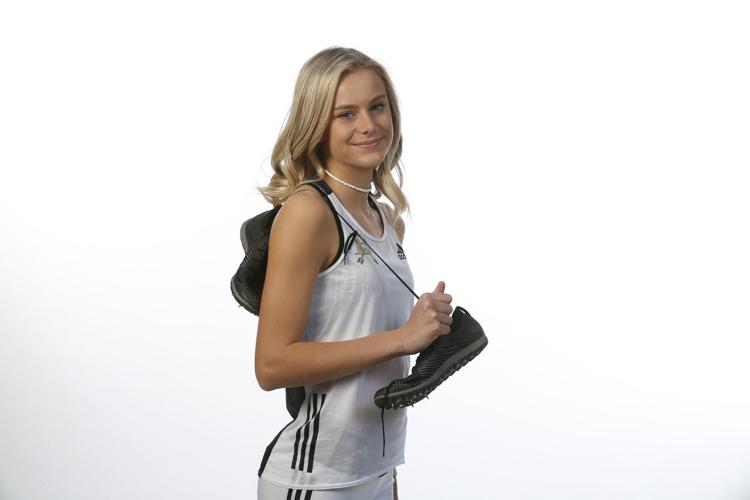 Girls cross country finalist: Avery Mazzei, Jenks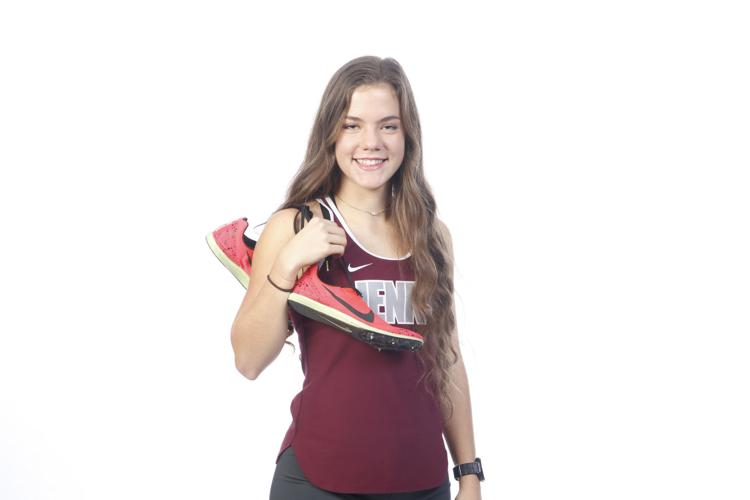 Volleyball finalist: Macy Blackburn, Broken Arrow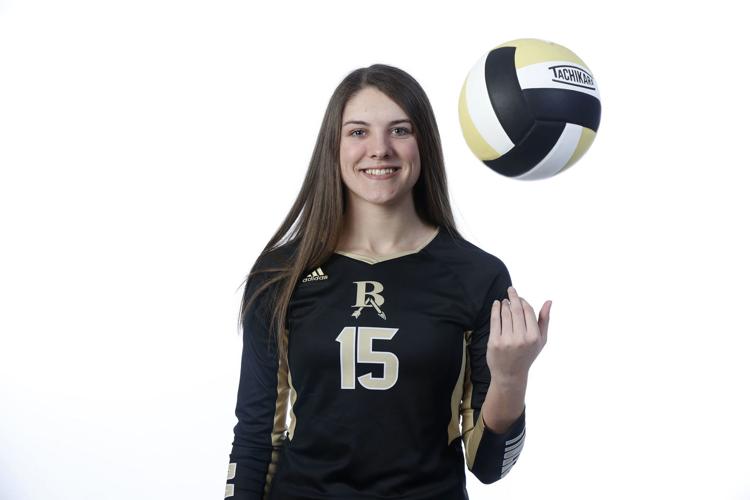 Volleyball finalist: Jaxie Wakley, Victory Christian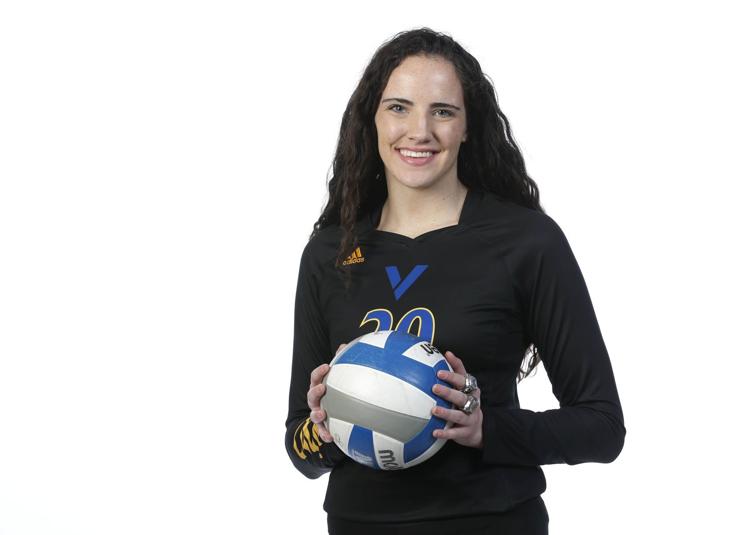 Volleyball finalist: Beth Bayless, Regent Prep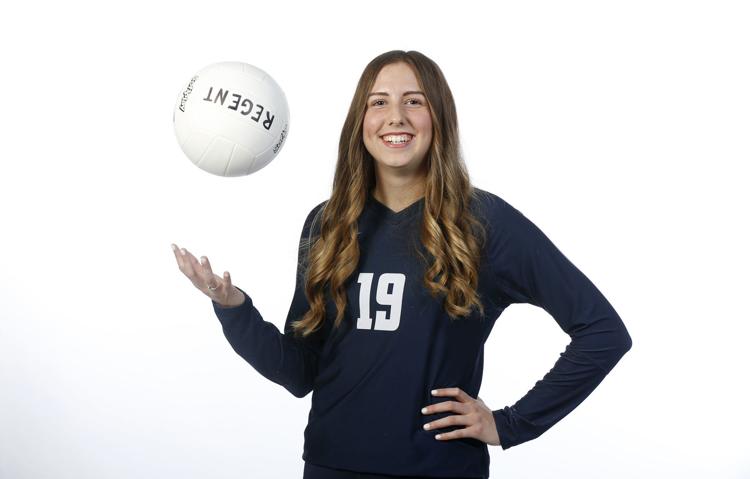 Softball finalist: Savannah Evans, Broken Arrow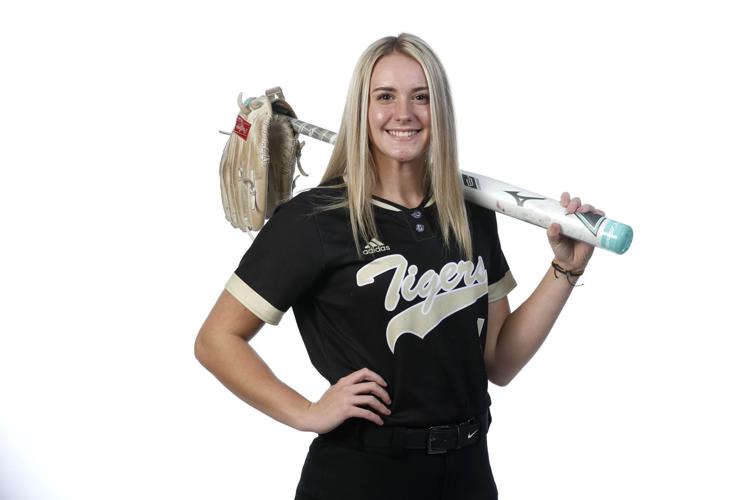 Softball finalist: Paige Knight, Owasso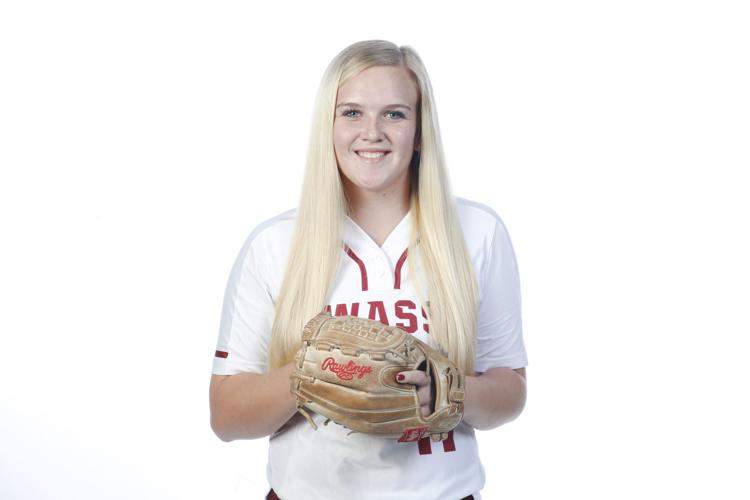 Softball finalist: Celeste Wood, Hilldale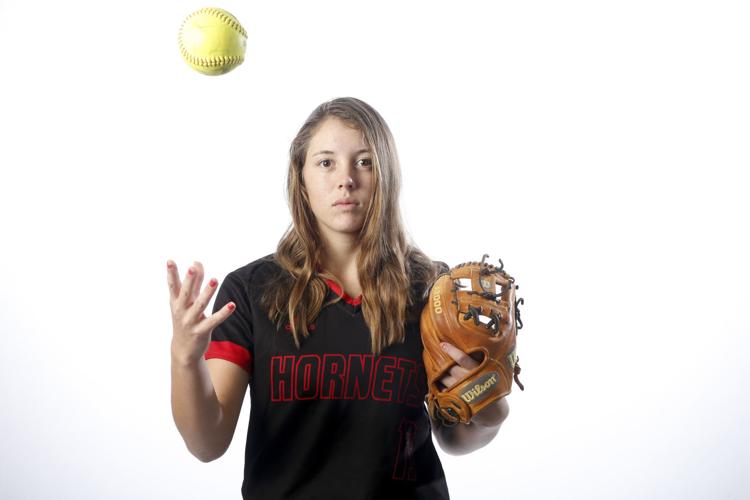 OKPrepsExtra.com: Home to everything high school sports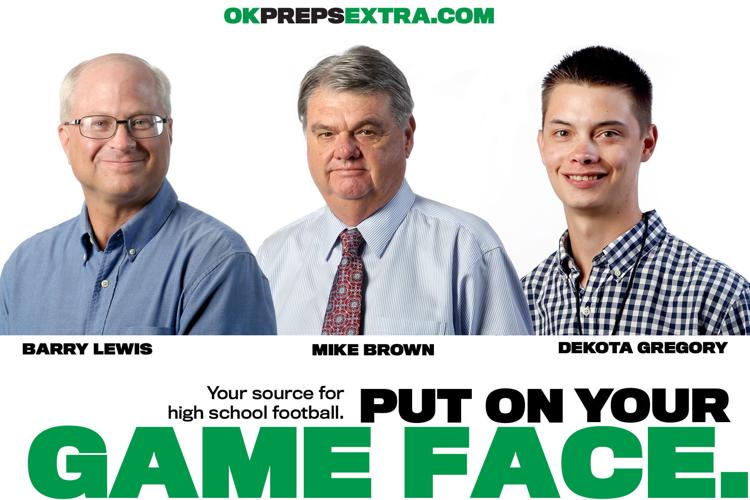 Bill Knight Automotive to sponsor All World Awards