ESPN draft guru Mel Kiper took part in a conference call with reporters this week.
Understandably, former Oklahoma quarterback Kyler Murray was a heavy topic of discussion during Kiper's one-hour chat with college and pro football writers.
Kiper said Murray and Ohio State's Dwayne Haskins – both Heisman Trophy finalists in 2018 – have created a two-horse race in determining which quarterback will be selected first in April's NFL Draft.
"I would lean to Haskins, but it's not a lock that Haskins will be the first quarterback taken," Kiper said. "I would lean Haskins' way right now. I have him going sixth to the (New York) Giants, maybe the Giants have to trade up to get him. I have Murray right now at 13 to Miami. I've thought about him to Cincinnati at 11.
"It's going to be interesting what (Oakland Raiders coach) Jon Gruden does at 4, whether he moves forward with Derek Carr or he decides that 'Hey I can get a little of upgrade possibly with a guy who can exchange points with Patrick Mahomes and take Kyler Murray.' He's going to be the interesting pick at No. 4."
Kiper said Murray's height, hand size, body type and interview will be important factors in deciding if he will go anywhere between No. 4 and No. 13 in the first round.
Kiper said comparing him to Haskins isn't fair since they are "totally different quarterbacks."
"Their style of play would change the way that you go about business on offense if you bring him in," Kiper said. "Haskins is a traditional drop-back pocket passer where Kyler can do everything. He can throw from the pocket but you want him outside the pocket. There's a stat that Todd (McShay) and I talk about. The six-foot-and-under quarterbacks have fewer passes batted down than six-foot-and-taller quarterbacks. The height's not a big deal. It's throwing through windows.
"He's smart, you saw what he did against Alabama after the team fell behind early. He didn't even have Marquise Brown healthy for that game yet he lit up Alabama, a defense with Nick Saban's defensive acumen."
Toward the end of the call, Kiper spun back to Gruden, saying Murray is a fascinating player and the Raiders are a fascinating team.
"Jon has always raved about quarterbacks like Mahomes and Russell Wilson and the like," Kiper said. "What's his opinion of Kyler Murray and contrasting him and comparing him to Derek Carr?"
Among other OU players that Kiper mentioned:
* Brown remains first-round prediction: Marquise Brown had Lisfranc surgery for a foot injury, but Kiper doesn't think it will impact the wide receiver's draft status.
"He'll probably be ready, you would think, in June," Kiper said. "I don't think that will impact his draft position that much. Twelve to Green Bay is where I project him and I wouldn't change much to where I have him based on the injury."
* Anderson is one to watch: Rodney Anderson was injured in the 2018 season's second game and, soon after, declared as an early entrant into the NFL Draft.
"As you get in the third, fourth, fifth round, the middle-round area, Rodney Anderson from Oklahoma, coming off the injury and having a really nice year until he got hurt," Kiper said. "He would be a guy who you could roll the dice with. If he could stay healthy, he could be a nice pick at some point in the middle of the draft."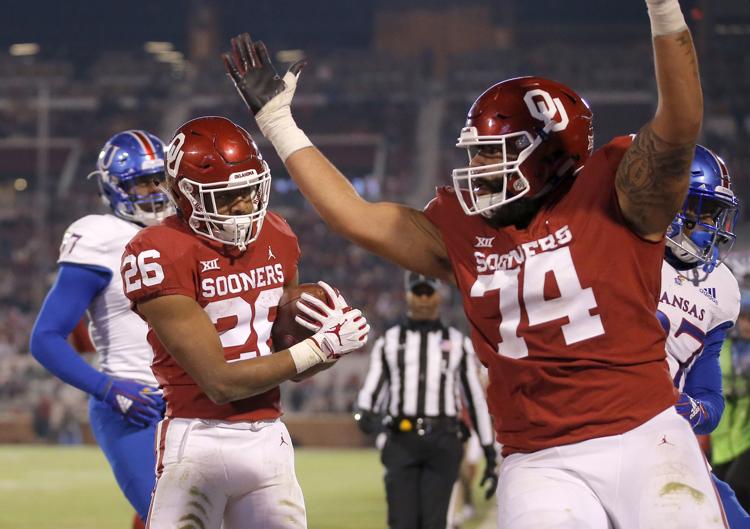 * Others mentioned: Kiper said offensive tackle Cody Ford "is kind of a borderline first-round pick … (He is one of the guys) who I would be keeping a close eye on."
Kiper added that Dru Samia was an interior offensive lineman to watch as well as a late second-day or early third-day selection.