Ryan Humphrey, Kevin Lockett, Felix Jones and William Tisdale are among the 19 members in Booker T. Washington's 2020 Ring of Honor class that was announced Wednesday.
They will be inducted between the varsity basketball games on Feb. 7 when the Hornets host Jenks at the Nathan E. Harris Field House. The girls game will start at 6 p.m.
That will bring the total number to 35 in the Ring of Honor after 16 were included in last year's inaugural class.
All of the inductees will be honored with their own banner, which will include the original Hornets logo from 1913, that will hang from the field house's rafters.
Humphrey, currently a Notre Dame assistant coach, was the World's 1997 state basketball player of the year after he helped lead the Hornets to their third consecutive state title. He then played for Oklahoma and Notre Dame and was a 2002 NBA first-round draft choice.
Lockett was a record-breaking receiver at Kansas State and played seven years in the NFL from 1997-2003. He is the father of Seattle Seahawks receiver Tyler Lockett, the keynote speaker at this year's All World Awards banquet on June 25.
Jones, the World's state football player of the year in 2004, played at Arkansas and was a first-round draft choice by the Dallas Cowboys in 2008, beginning a six-year NFL career.
Tisdale was the World's state basketball player of the year in 1981 after teaming up with brother, Wayman, to help lead the Hornets to a state title.
Nine other athletes are being inducted this year — Bill Spiller (basketball/golf, 1932 graduate), Elihue Latimer Jr. (basketball, '48), Fred Stevenson (basketball, '73), Greg Goodwin (baseball, '75), Marcus Peel (basketball, '77), Mickey Collins (football, '77), Grant Davis (track, '84), Heather Burns (track, '95) and Rebecca Parks (tennis, 2007).
Stevenson and Peel were World state basketball players of the year who helped their teams win state titles. Collins has been a Washington football assistant for 37 years after being one of Wichita State's all-time rushing leaders. Spiller helped break the PGA Tour's color barrier. Davis won seven state titles as a sprinter and then was an All-American at Villanova. Parks won three consecutive state No. 1 singles titles for the Hornets before her college career at Princeton. Burns won three state titles in the 100 hurdles. Goodwin was a scout for 15 seasons with the Los Angeles Dodgers and is in the Georgia Baseball Coaches Hall of Fame. Latimer led the Hornets to the 1947 and '48 National Negro High School Basketball titles.
In addition, six coaches will be inducted — Mike Mims, Ernie Jones, James Furch, Greg Nash, Jose Fernandez and Annette Kennedy.
Mims (1972-82) coached the Hornets to three state basketball titles and was a longtime University of Oklahoma assistant. He receive the Lifetime Achievement Award last year at the All World Awards. Jones (1973-80) coached the Hornets to four state wrestling titles, led Webster to four and is currently Cascia Hall's coach. Nash (1991-present) has led the Hornets to seven girls state track titles. Fernandez (1997-2003) guided the Hornets to four boys state soccer championships and also won one at Union. Kennedy (1998-2017) led the Hornets to three girls basketball state titles and 12 state tournament appearances. Furch (1973-84) began at Washington as a coach and later became principal before moving into TPS administration.
Advance tickets ($7 adults, $4 senior citizens/students, cash only) will go on sale Feb. 3 at the Booker T. Washington bookstore, which is open from 8 a.m. to 3 p.m. weekdays.
Sandites upset Hornets
Marlo Fox scored 22 points and Davon Richardson added 18 points, 12 rebounds and seven assists to lead Class 6A No. 7 Sand Springs to a 66-62 overtime victory over 6A No. 2 Booker T. Washington on Tuesday at Sand Springs. The Sandites jumped ahead 17-4 and led most of the game. Fox opened overtime with a 3-pointer.
Sand Springs prevailed despite losing junior forward Jaeden Hurd to a knee injury in the third quarter. Washington was led by Bryce Thompson with 27 points and Trey Phipps with 24.
"It's a pretty monumental win for us," Sandites coach Eric Savage said. "This team has a lot of heart, they fight. They really got out there and competed. We got a lot of good production from six players — Marlo, Davon, Jaeden, Josh Minney, Cason Savage and Daren Hawkins.
"We knew Bryce and Trey would get their points, but a key for us was to make them work and do a good job defending against the rest of their team, and we did because the others only scored 11."
The Sandites (11-1) visit No. 10 Broken Arrow (12-1) on Friday night.
Basketball notes
BTW's Thompson and Wyvette Mayberry, Holland Hall's Brock Davis and Muldrow's Taylen Collins were among more than 900 basketball players nominated nationwide to play in the 2020 McDonald's All-American Games on April 1 in Houston. Final selections for the top 24 girls and top 24 boys will be announced Jan. 23. ...
Marcal Johnson had 23 points Monday to lead 5A No. 8 Will Rogers past Wagoner 81-62 in the Oologah Tournament title game. Johnson scored 61 points in three tournament games. ...
Will Rogers girls coach Carlin Adkism will be trying for his 100th career coaching win Friday when the 5A No. 2 Ropers host Central. Tipoff for the girls game is 6 p.m.
Name that arena
There will be a public meeting at 6 p.m. Thursday in the McLain cafeteria to hear from patrons regarding the naming of the school's new arena that opened in November.
Patrons will be given three minutes to speak in favor of the name of three areas — the building, the floor and the hospitality suite.
The naming committee will meet Jan. 23 to select the names that will be sent to the Tulsa Public Schools board of education for approval.
A pair of Jenks tennis players signed with colleges Wednesday — Caroline Henry with Southwestern (Kansas) and Rachel McCorkle (Southern Indiana).
The seventh annual MLK Tulsa Anti-Bullying Basketball Tournament is scheduled at 9 a.m. Saturday at Carver Middle School. Six Tulsa Public Schools middle school teams will participate. An anti-bullying forum will be held during the lunch hour. Guy Troupe, a former NFL senior director of player and employee development and NCAA enforcement representative, and Ken Holdman will conduct the forum.
Photo gallery: Booker T. Washington's inaugural Hornets Ring of Honor members
Nate Harris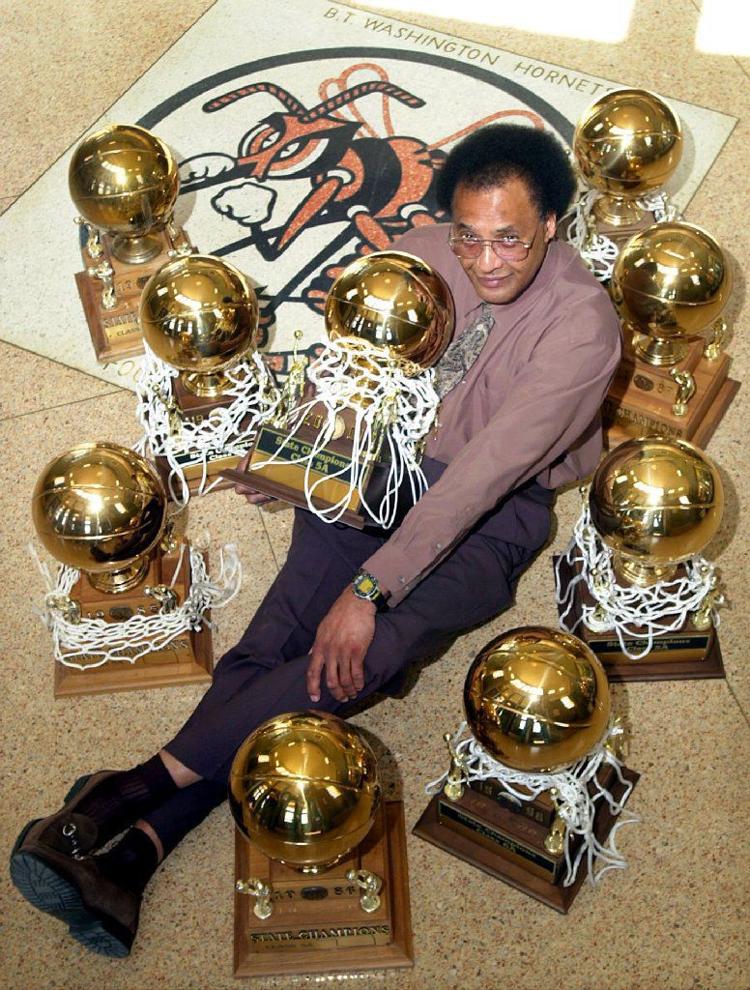 Ed Lacy (football coach)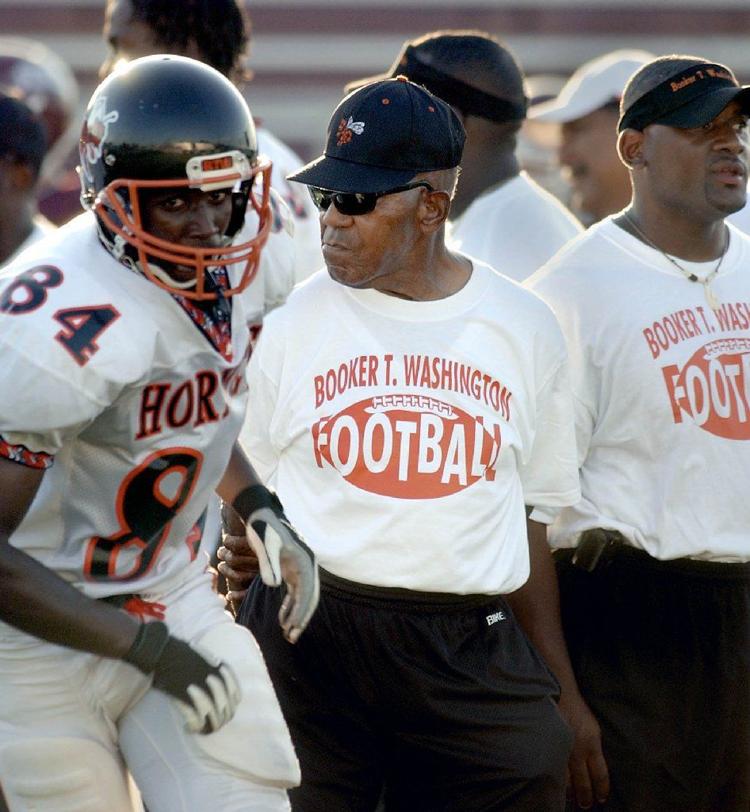 S.E. Williams (football coach)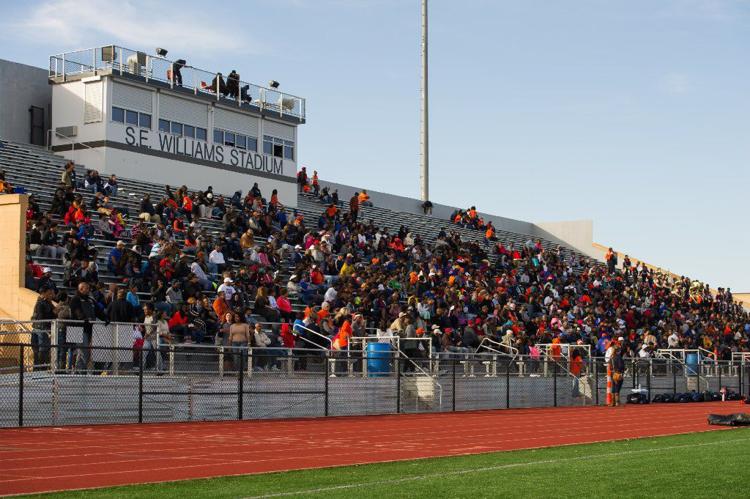 Kenny Monday (wrestler)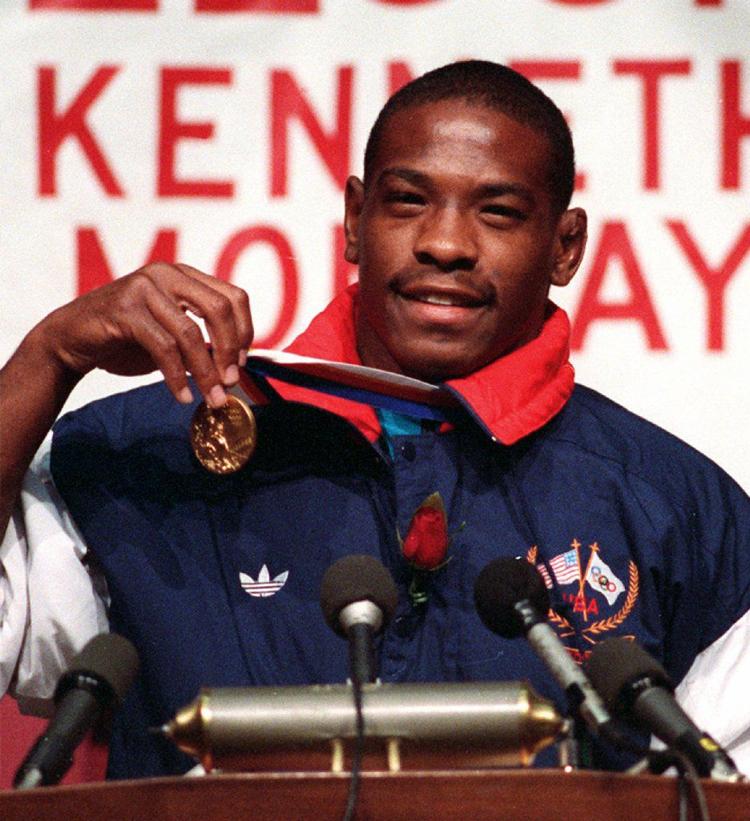 Wayman Tisdale (basketball)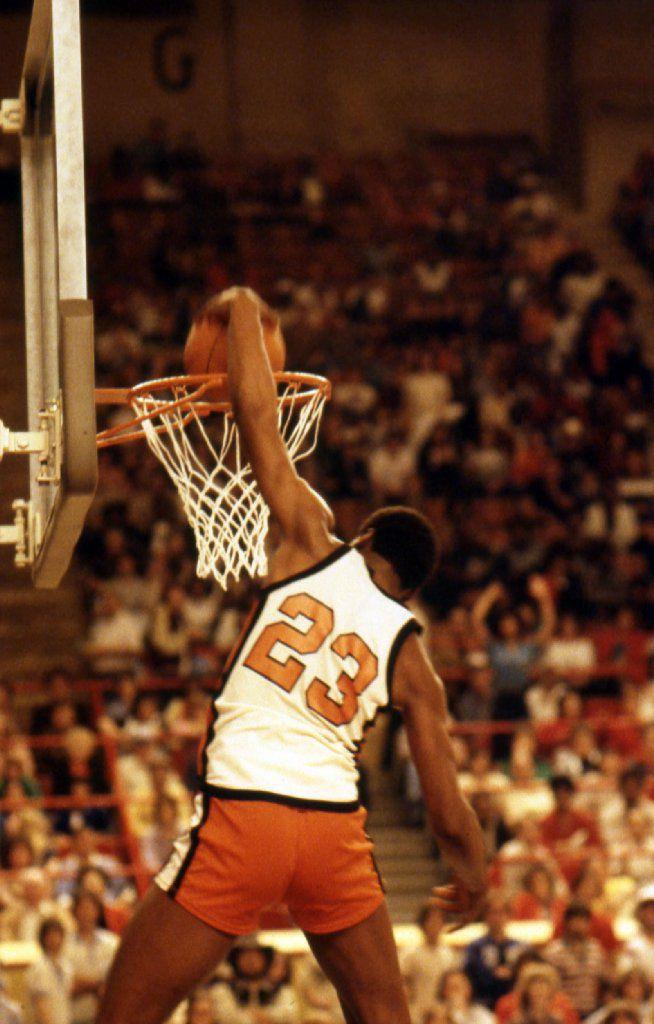 Reuben Gant (football)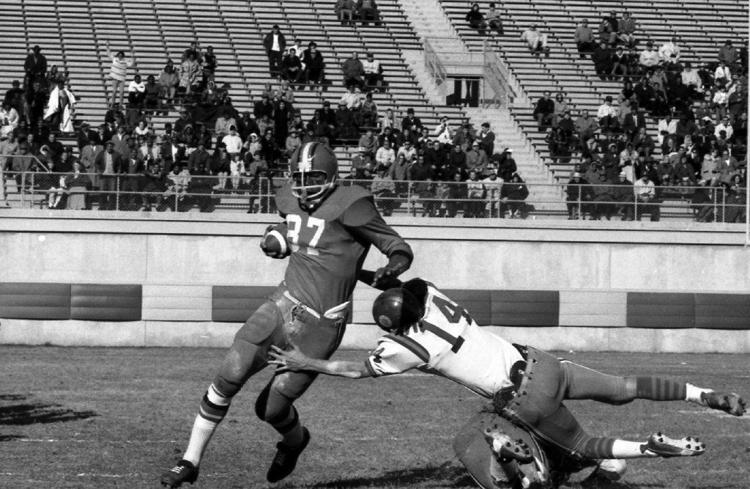 Melvin Gilliam (football)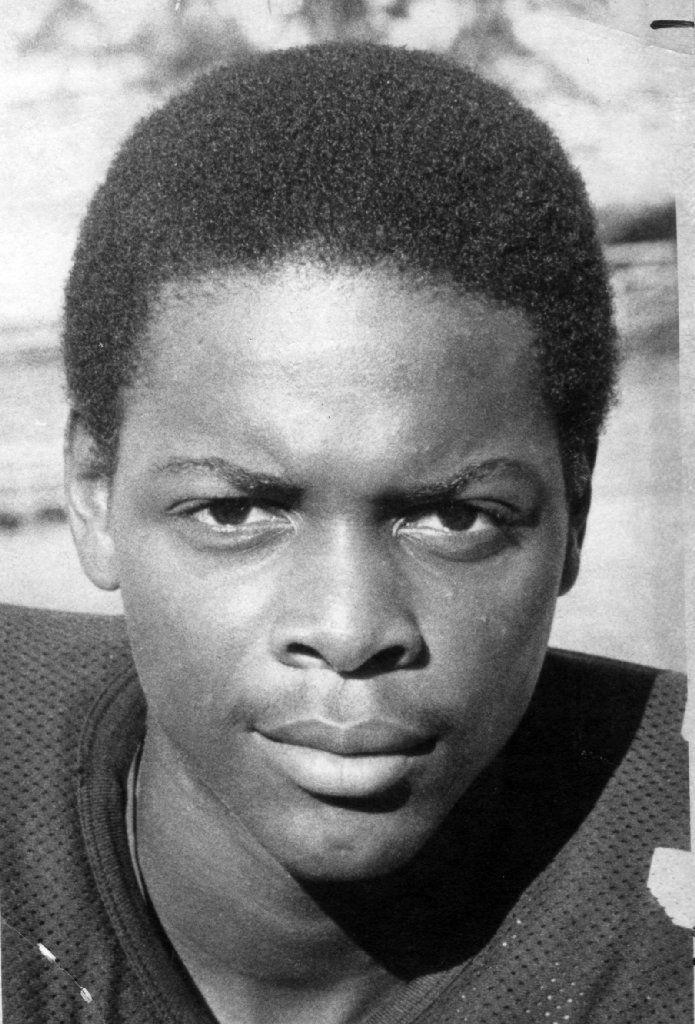 Taleya Mayberry (basketball)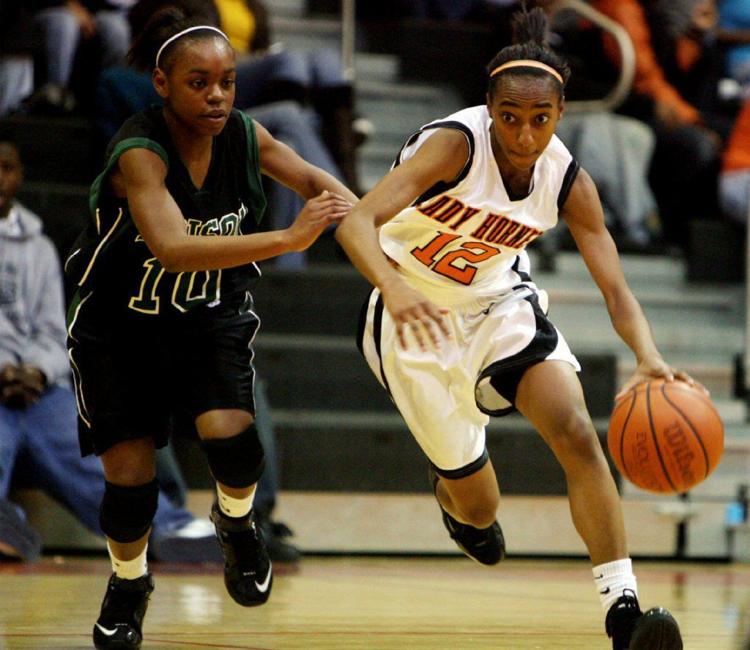 RW McQuarters (football)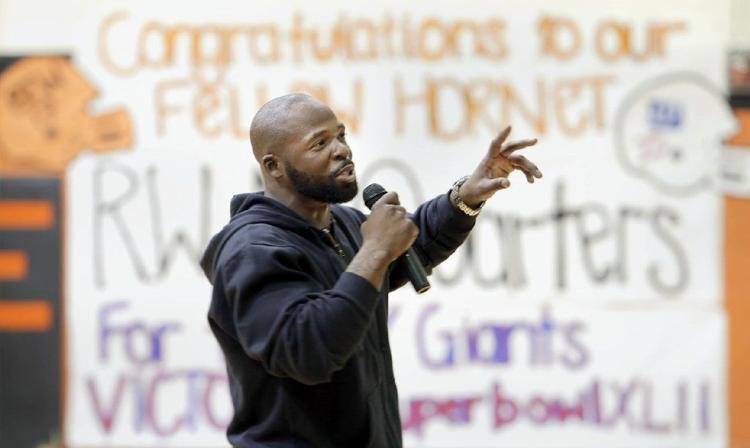 Julius Pegues (basketball)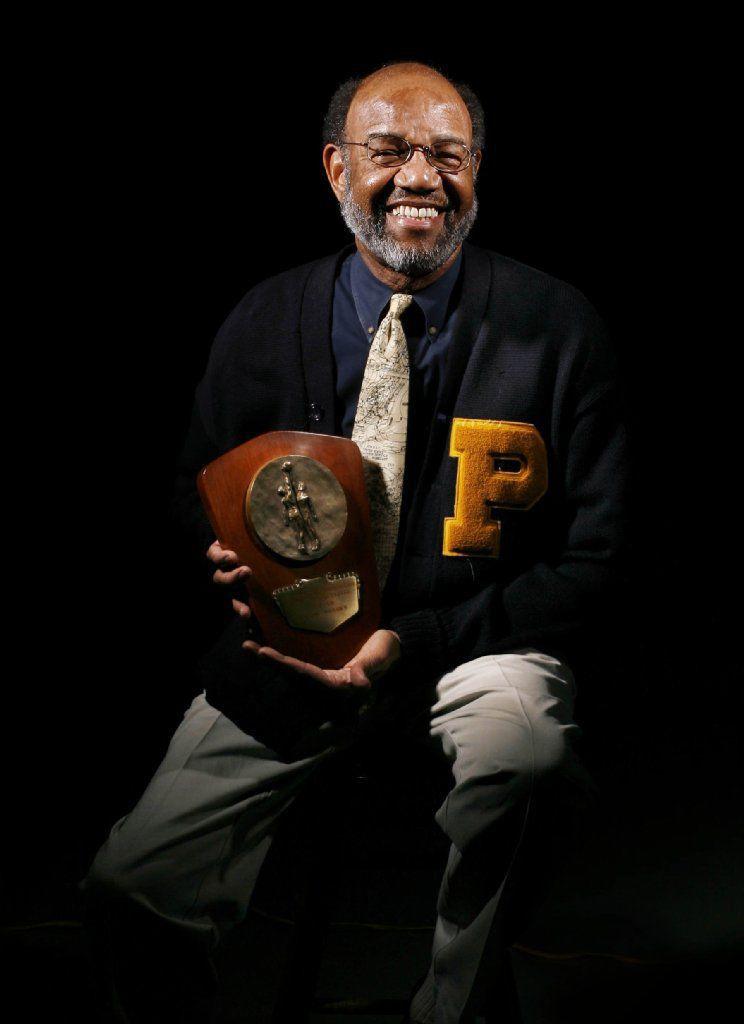 Kim Schumpert (track and field)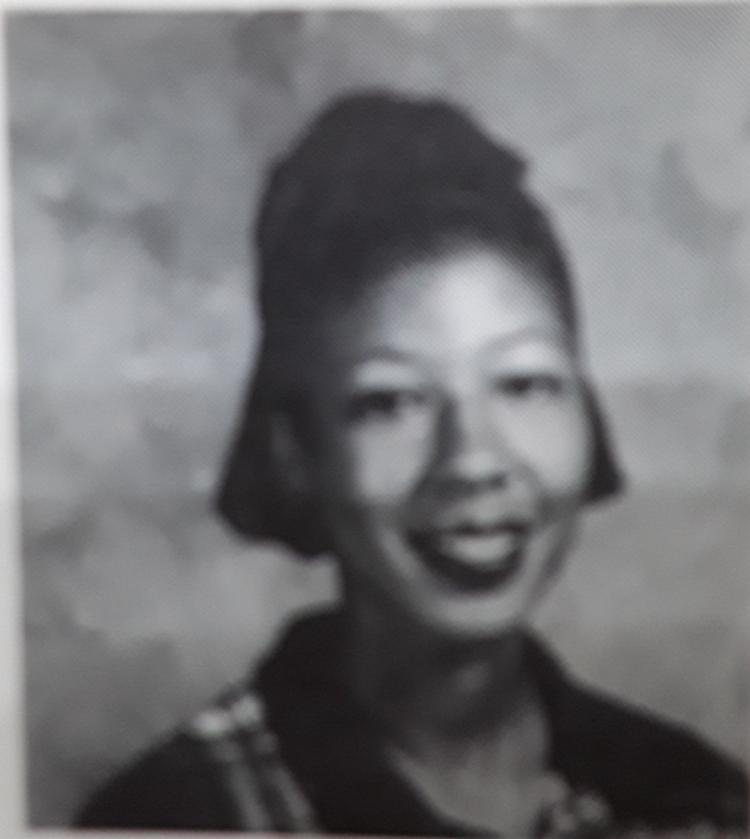 Kim Schumpert (track)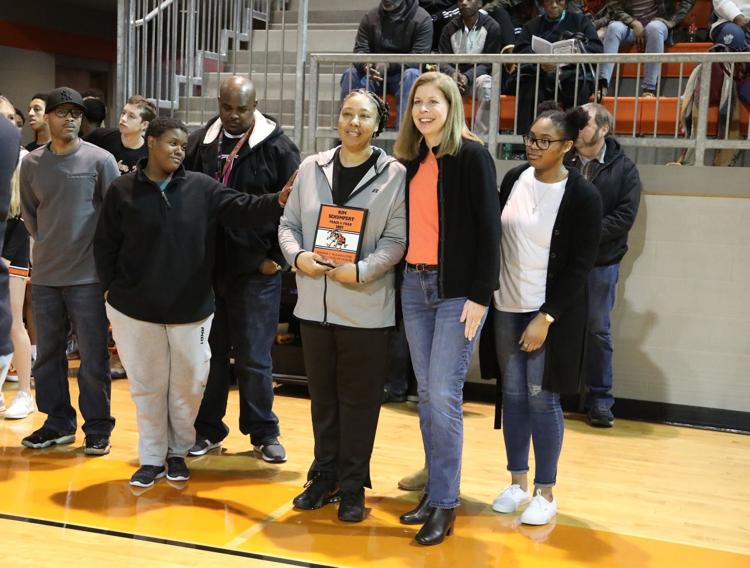 Etan Thomas (basketball)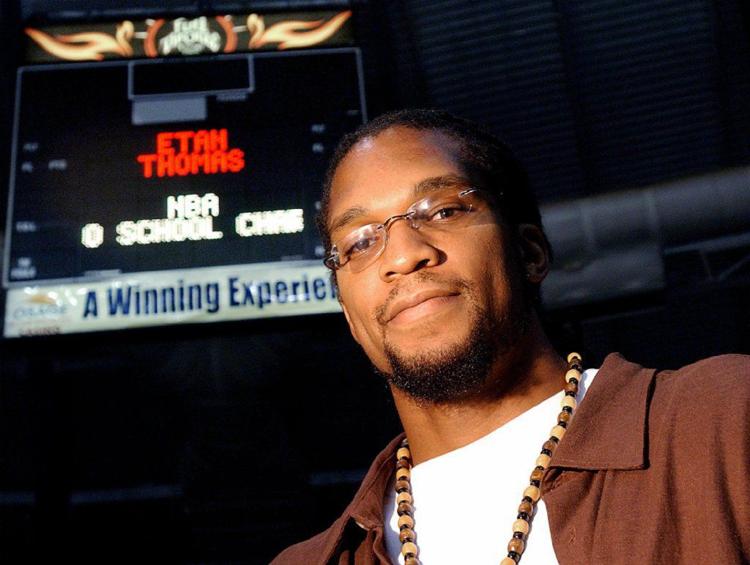 Melanie VonHartitzsch (swimming)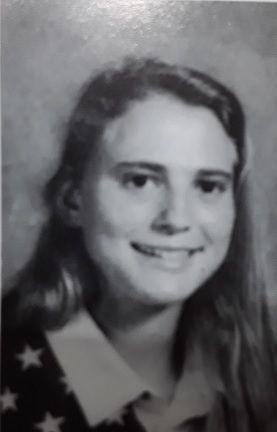 Michael Wilson (baseball)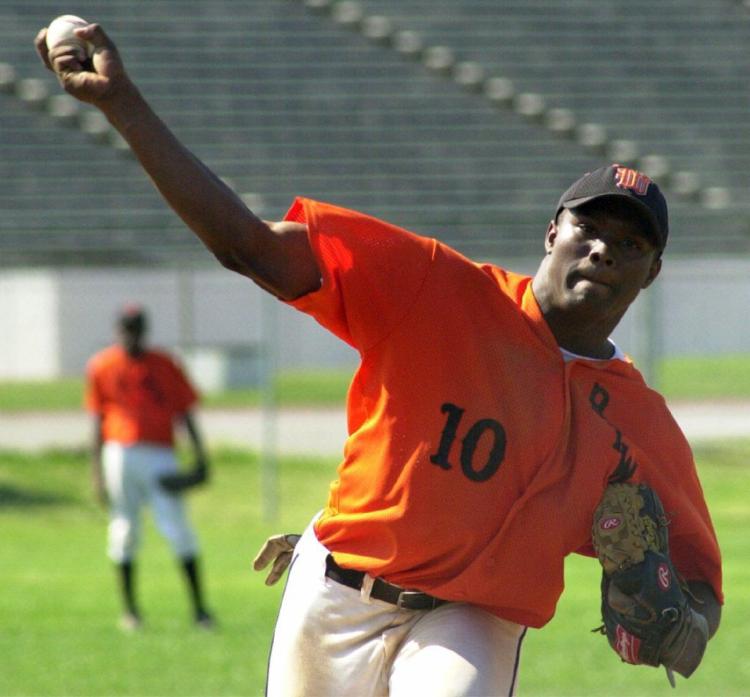 John Winesberry, later known as Shaheed Nuriddin (football)
Ed Lacy (football coach)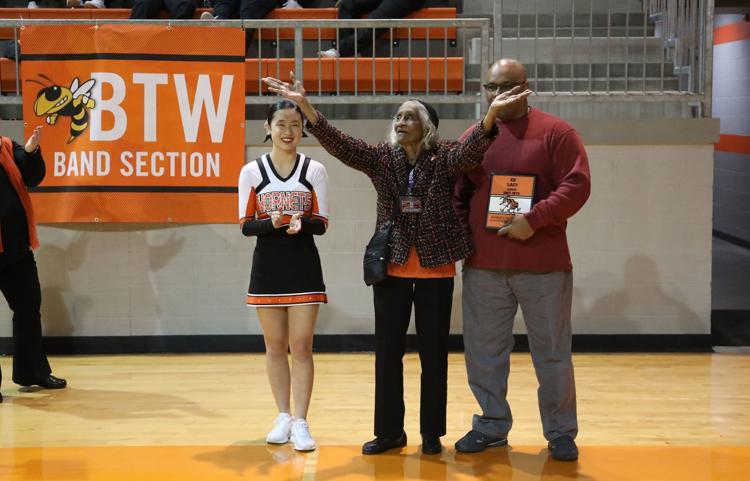 Nate Harris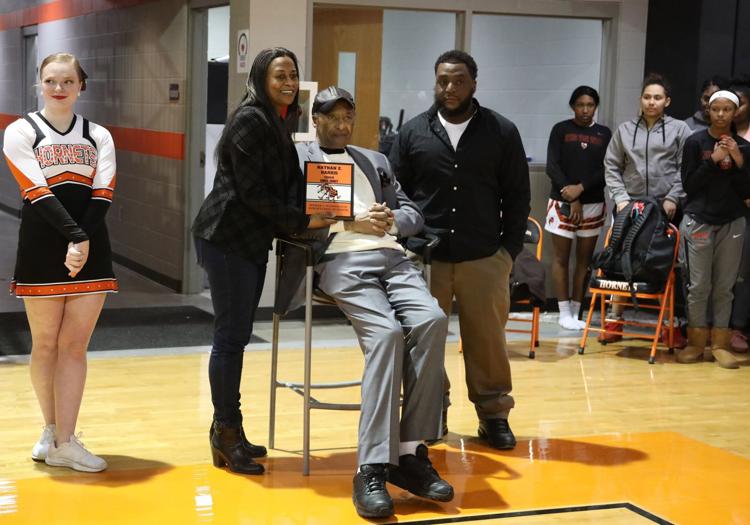 Taleya Mayberry (basketball)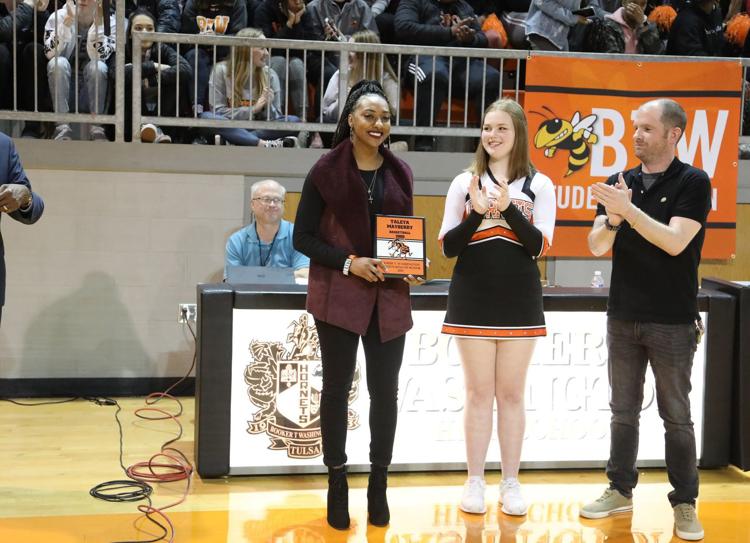 Ring of Honor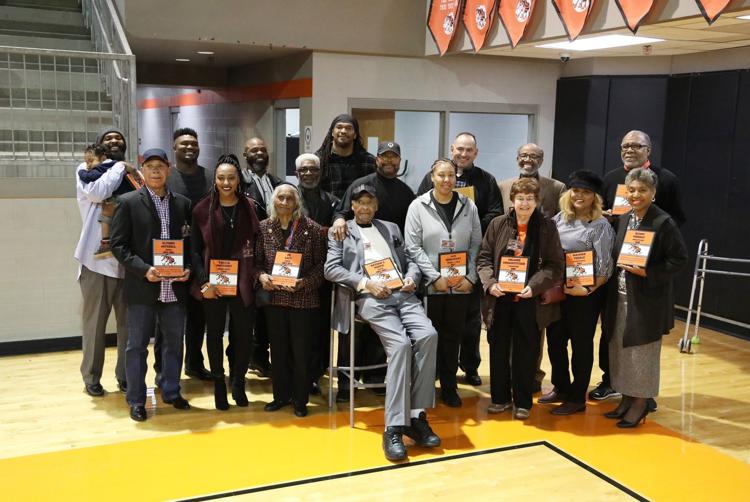 Ed Lacy (football coach)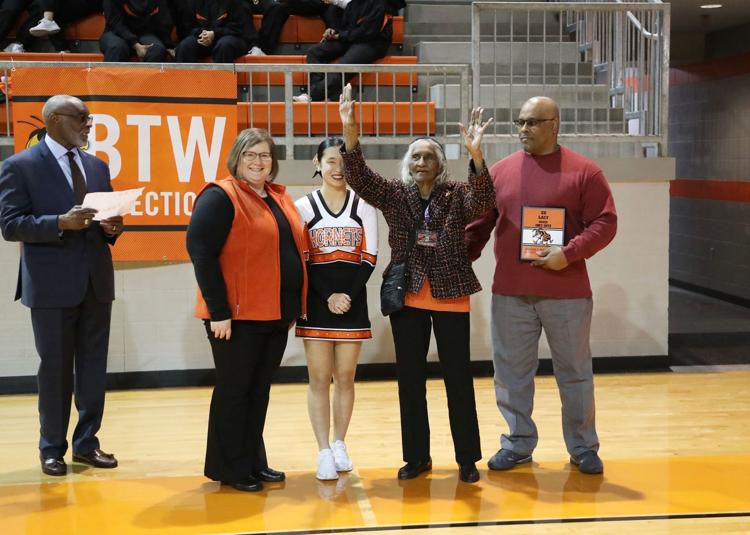 S.E. Williams (football coach)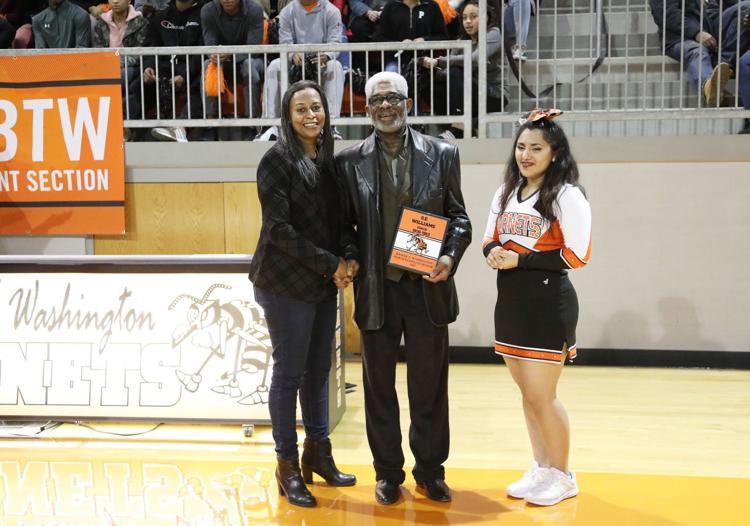 Michael Wilson (baseball player)
Ulysses "U.S." Mitchell (basketball coach)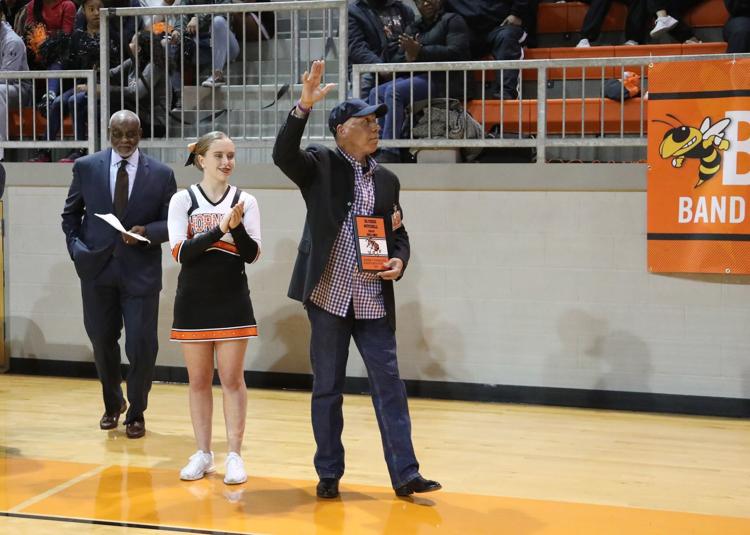 Reuben Gant (football player)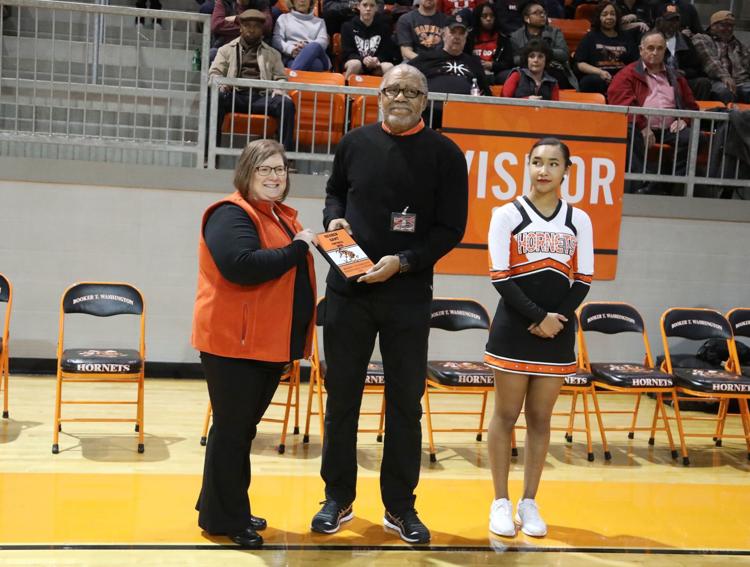 Kenny Monday (wrestling)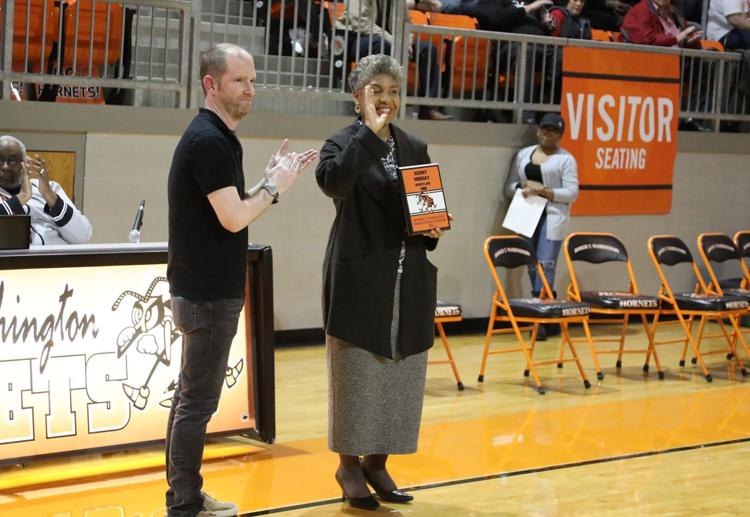 Melvin Gilliam (football player)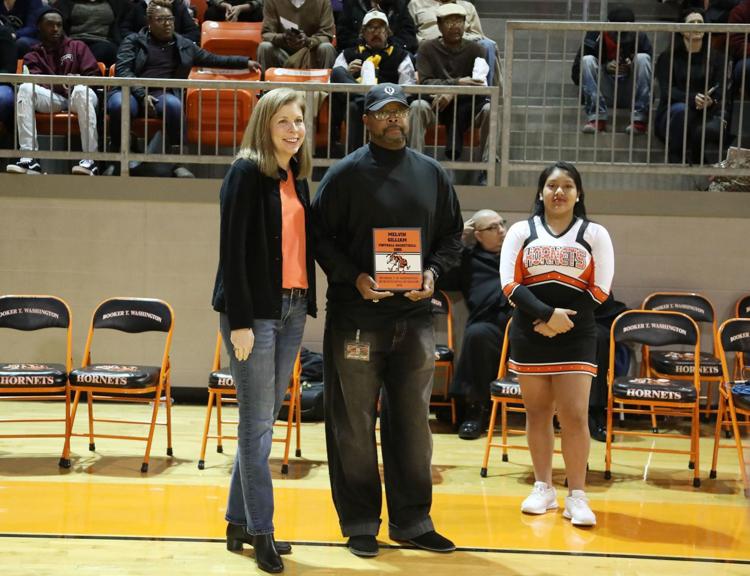 Wayman Tisdale (basketball)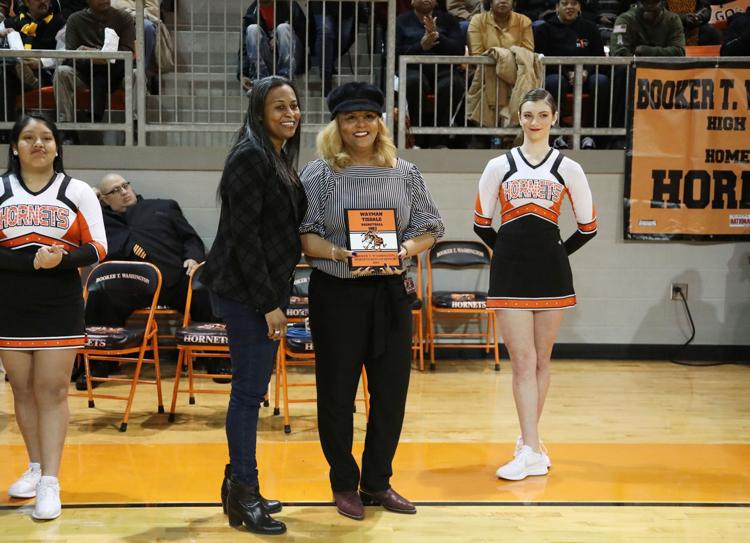 R.W. McQuarters (football-
Etan Thomas (basketball)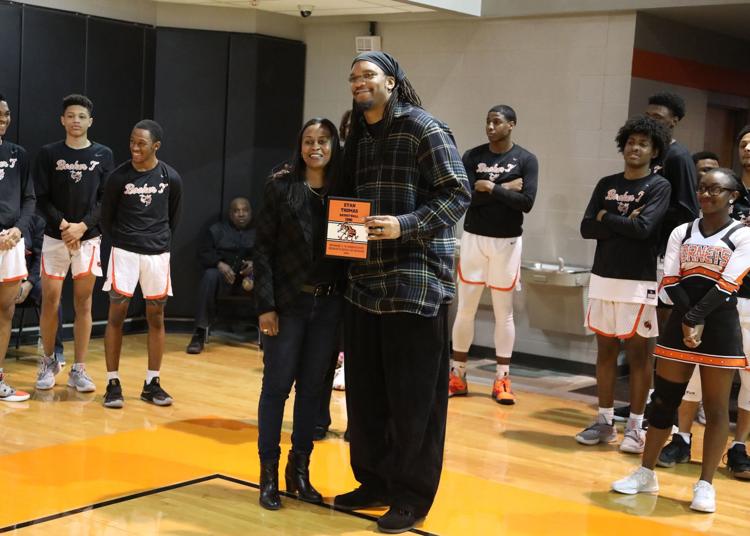 John Winesberry (football)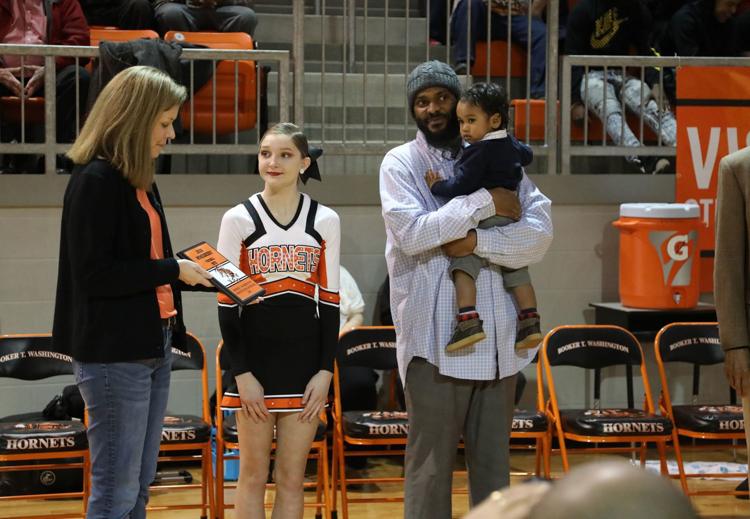 VonHartitzsch (swimming)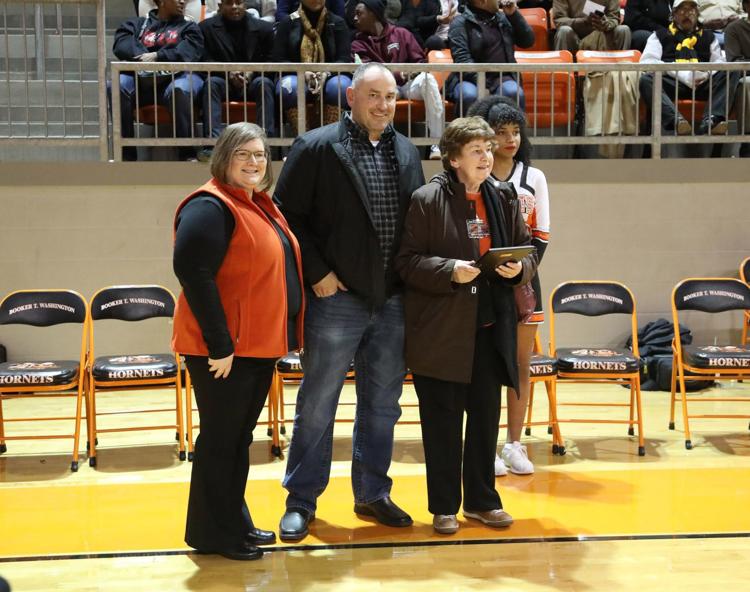 Julius Pegues (basketball)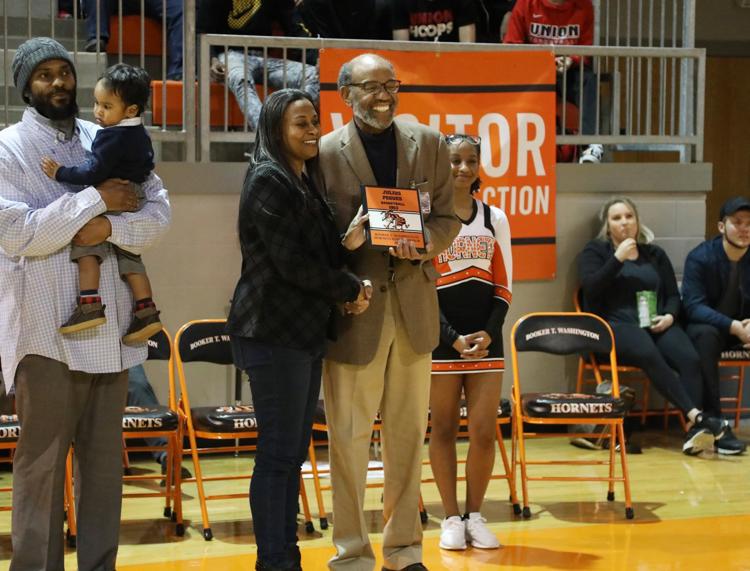 Journalism worth your time and money