It's going to be more difficult than it has been in many years this weekend for Tulsa-area fans to watch their football teams in the state's large high school championship games.
Unless they spend $10.99 for a 30-day streaming subscription to the NFHS Network website, the only option for Tulsa-area fans who want to see the state's five championship finals that are being played in Edmond this weekend is to travel to attend the games at the University of Central Oklahoma's Wantland Stadium. Tickets are $7 for each game.
In Class 6AI, Owasso and Jenks are playing at 8 p.m. Saturday. On Friday, Bixby faces Stillwater for the 6AII title at 7 p.m.
In another final featuring a Tulsa-area team, Lincoln Christian meets Plainview for the 3A gold ball at 11 a.m. Saturday.
For the first time in more than a decade, none of the state's large-school football title games will be shown on a broadcast channel or cable outlet. Griffin Communications (which owns Tulsa's KOTV-6 and OKC's KWTV-9) televised the 6AI, 6AII and 5A football finals the past three years.
All of the state finals this weekend and five of the six semifinals will be streamed on NFHSNetwork.com with the cost to view at $10.99, which is good for a 30-day subscription that gives access to all events. NFHS Network owns all the video rights to Oklahoma Secondary School Activities Association playoff events in all sports and has similar deals with most states. But the NFHS Network, through the OSSAA, has allowed broadcast or cable telecasts when those entities have shown an interest, such as was the case with Griffin in recent years.
The OSSAA and Griffin have different versions on why Griffin is no longer televising the games.
OSSAA executive director David Jackson said, "Early on in the school year, Griffin initiated a meeting and said they had enjoyed doing the games, but citing production costs they told us they were no longer interested."
Jackson added that he hopes if the games continue to be at one site in the future that will make it more attractive for a TV outlet to carry the games because that should cut production costs.
Griffin Communications Vice President of Marketing Houston Hunt said, "We were very interested in airing the high school football championship games again this year but the OSSAA decided to go in a different direction and move to streaming only. As the locally owned station we felt it was a perfect fit for us and were sad to see the games move off TV."
Cox Communications, which carries many high school athletic events and showed a playoff game in the first two rounds, inquired about the availability of the finals, according to Roger Hess, a Tulsa-based Cox executive.
"We spoke with the OSSAA earlier in the season, asking if the championship games would be made available for television this year," Hess said. "They informed us that all the championships would be streamed exclusively by the NFHS. That's what we know."
Jackson said the OSSAA received approximately $60,000 from the NFHS Network for streaming rights last year.
Title games between Tulsa-area teams played far away from Tulsa is not new. The OSSAA had an arrangement with Oklahoma State from 2009-13 to host six championship games per year at Boone Pickens Stadium. Class 6A title games between Tulsa teams were played there in 2008-11.
Since the OSSAA's deal with OSU ended, state finals had been played at various neutral sites, often at the same time. The University of Tulsa's Chapman Stadium hosted the 6A final in 2013 (moved from OSU due to a weather postponement) and 6AI finals from 2014-18. Last year's 6AI final between Broken Arrow and Jenks was played at the same time as the 6AII final between Bixby and Stillwater at Owasso.
Jackson said the OSSAA's agreement with UCO, announced three weeks ago, was prompted by the Oklahoma Football Coaches Association, which had pushed the past few years for something similar to the Texas model, where all 12 state finals are played in AT&T Stadium over a four-day period. And Jackson added that situations such as what is taking place in 6AI were discussed and the coaches were in support of all the games staying at one site, and that the discussions took place before a finals site was selected.
Jenks players are not unhappy about the games being in Edmond. The Trojans are 2-4 in the Tulsa metro this year and 6-0 outside, including wins in both of their playoff games — both in the Oklahoma City area.
"I think it'll be good for us because we're a lot better on the road," Jenks linebacker Drake Vannoy said. "We're really good outside of Tulsa."
Jenks quarterback Stephen Kittleman added, " 'Road warriors' — that's what we call ourselves."
Bill Haisten contributed to this story.
---
High school playoffs: Top games this week led by 6AI, 6AII championships
1. Class 6AII final: No. 1 Bixby (12-0) vs. No. 2 Stillwater (12-0)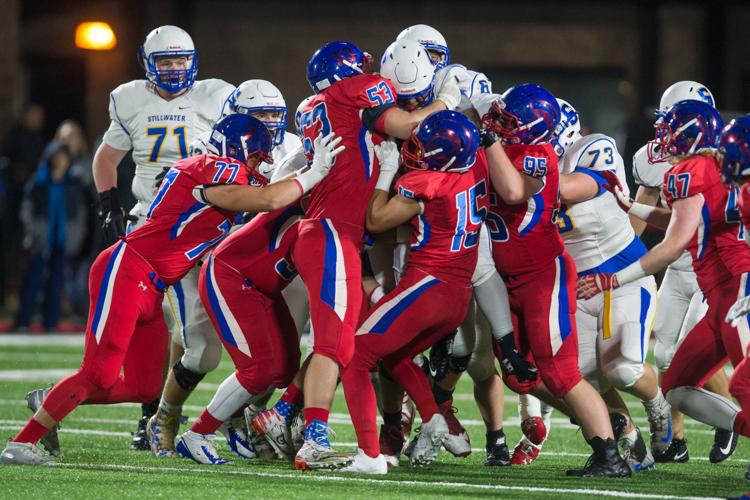 Key player: Bixby's Mason Williams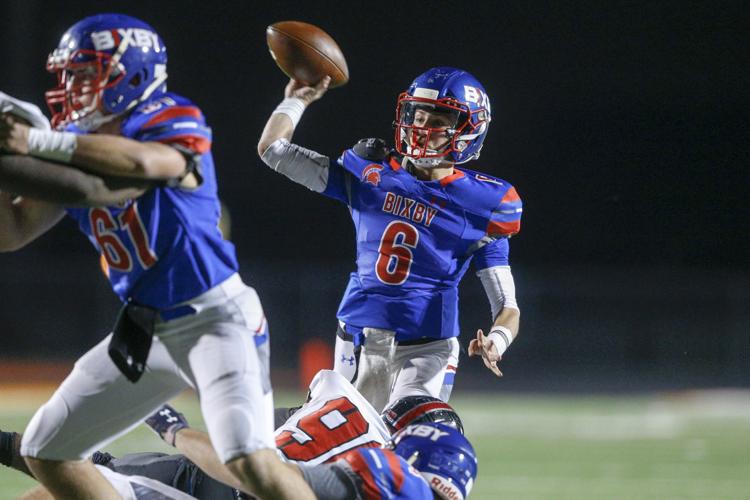 Key player: Stillwater's Gunnar Gundy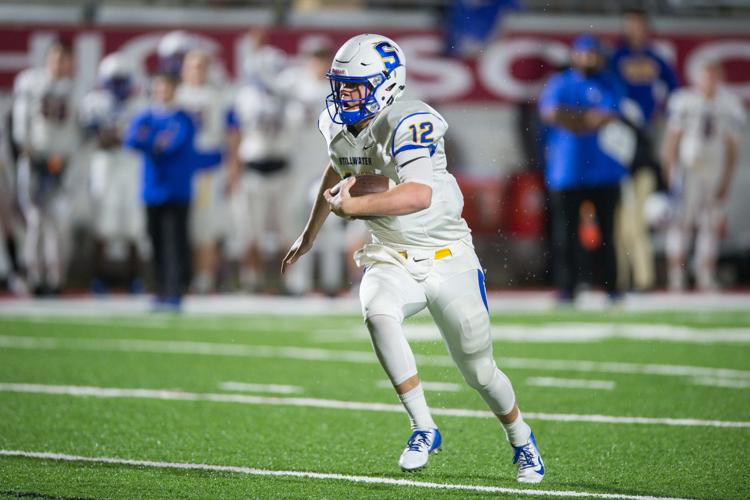 Key player: Bixby's Braylin Presley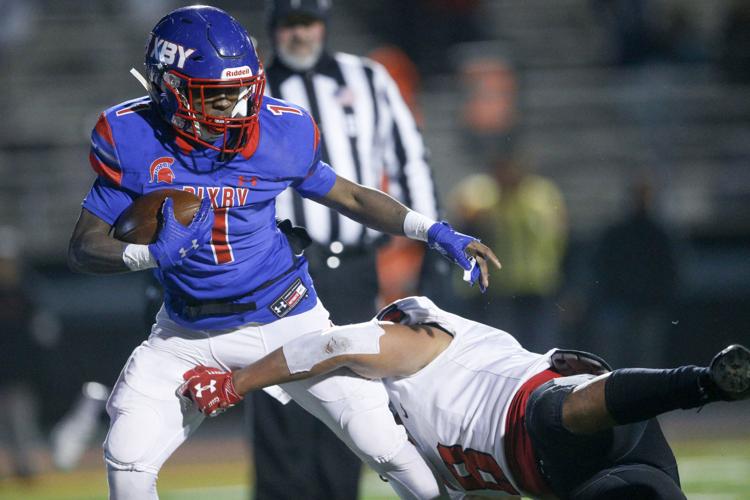 Key players: Stillwater's Qwontrel Walker and Anthony Bland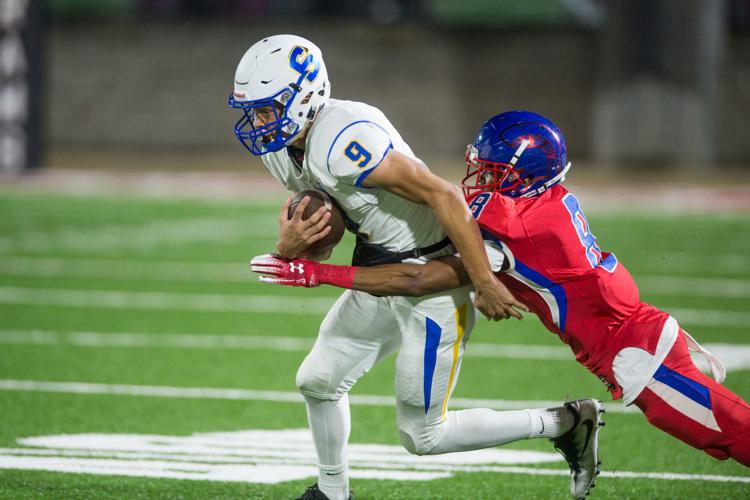 Notable: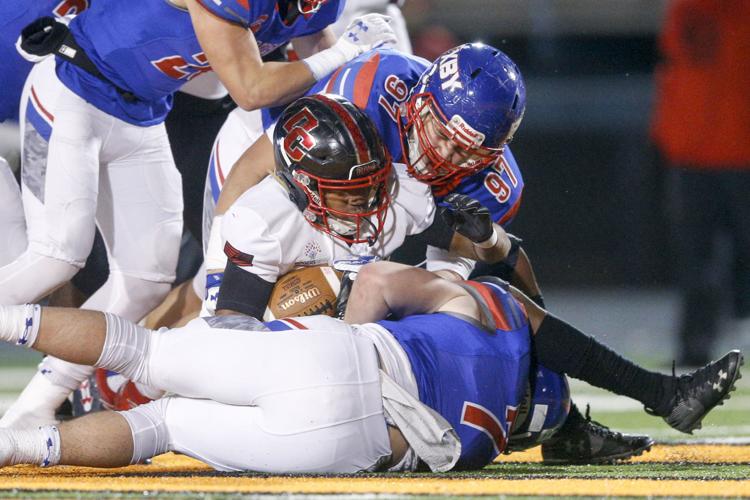 Series history: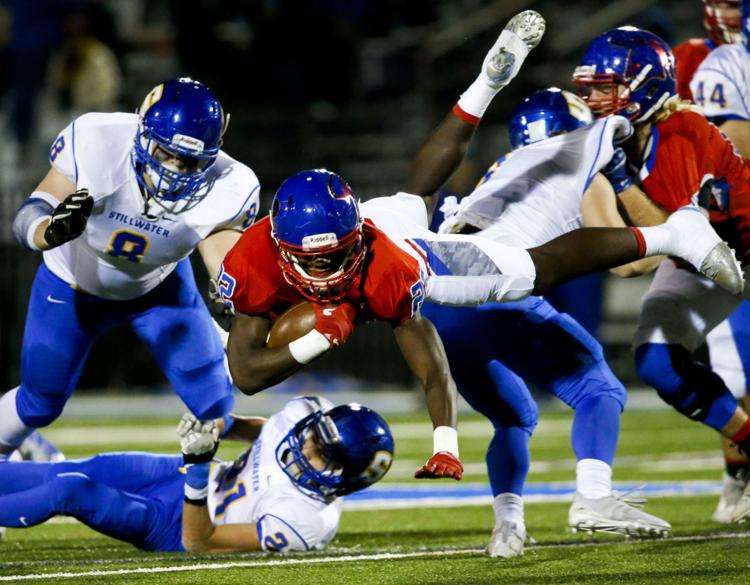 2. 6AI final: No. 1 Owasso (12-0) vs. No. 3 Jenks (8-4)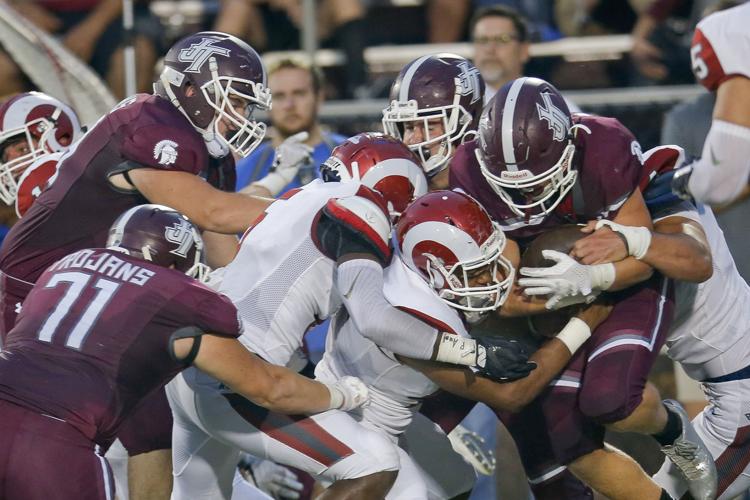 Key player: Owasso quarterback Cole Dugger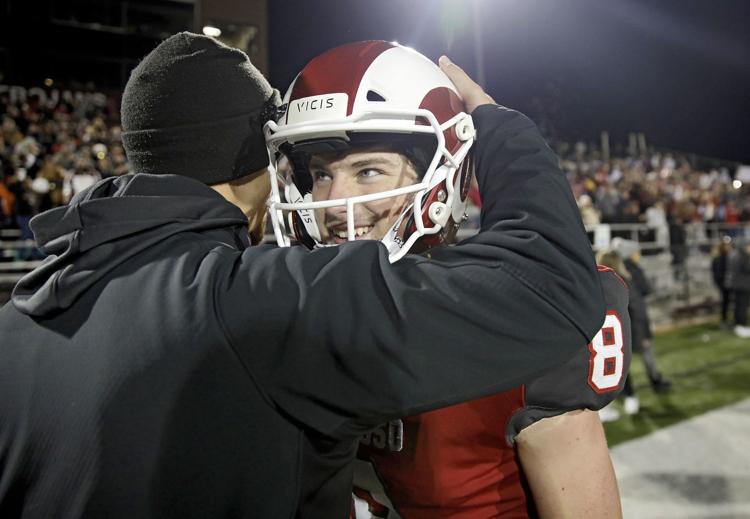 Key player: Owasso's Mario Kirby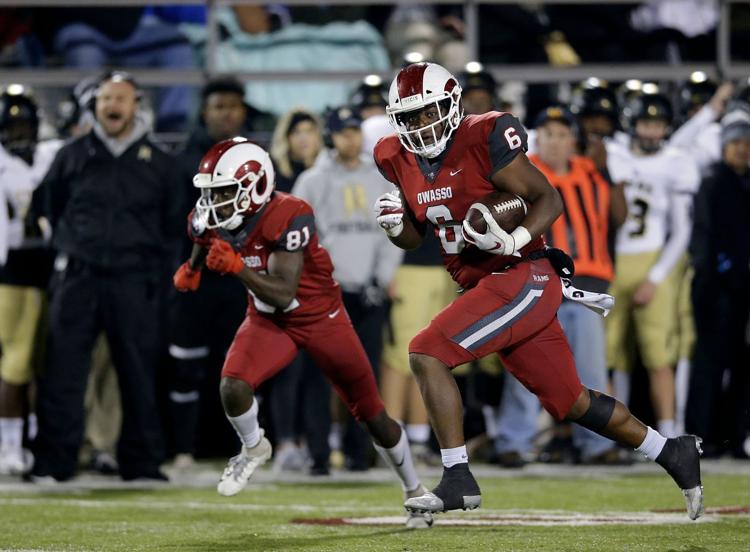 Key player: Jenks quarterback Stephen Kittleman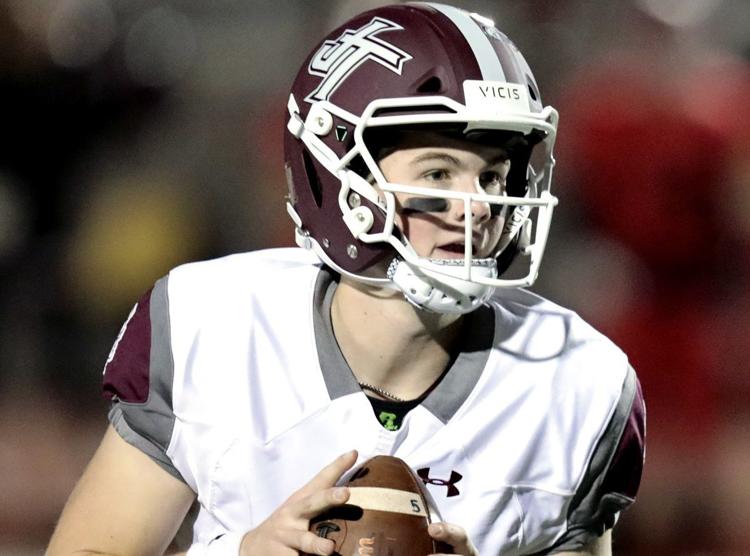 Key player: Jenks' Will Cox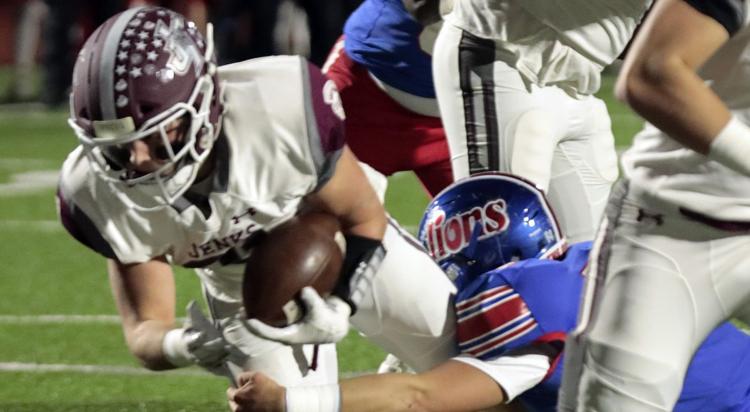 Series history: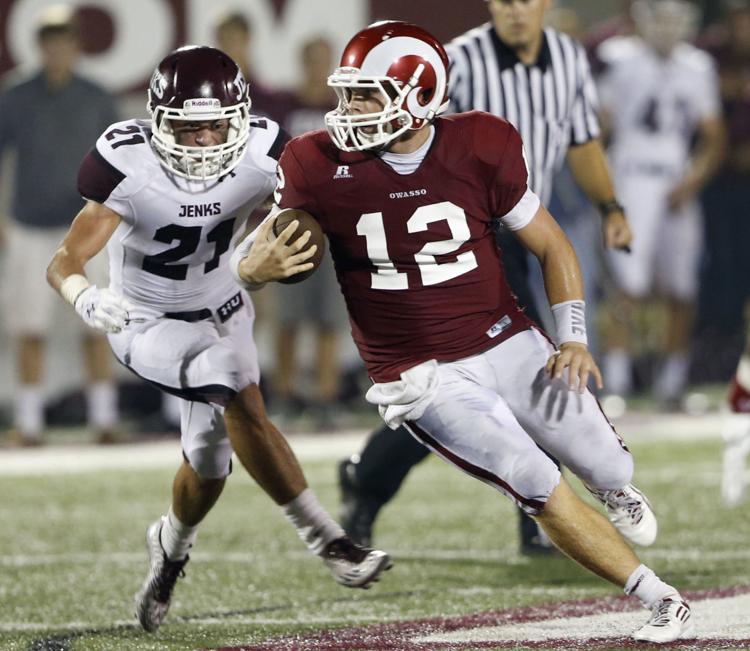 3. 2A semifinal: No. 2 Metro Christian (13-0) vs. No. 6 Beggs (11-2)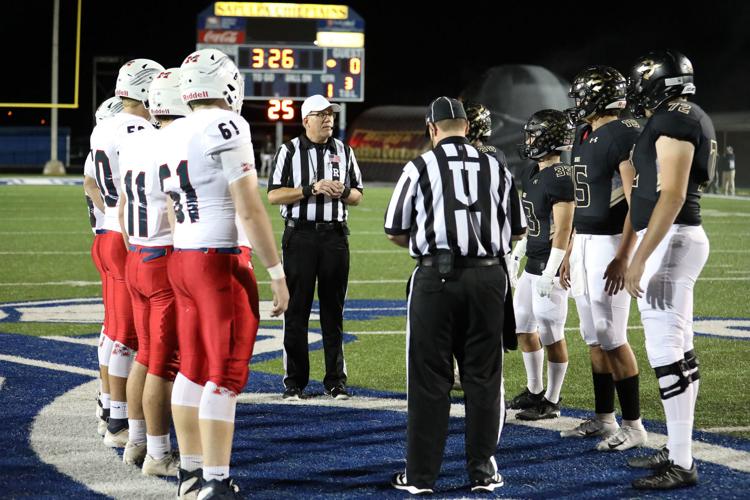 Key player: Metro quarterback Asher Link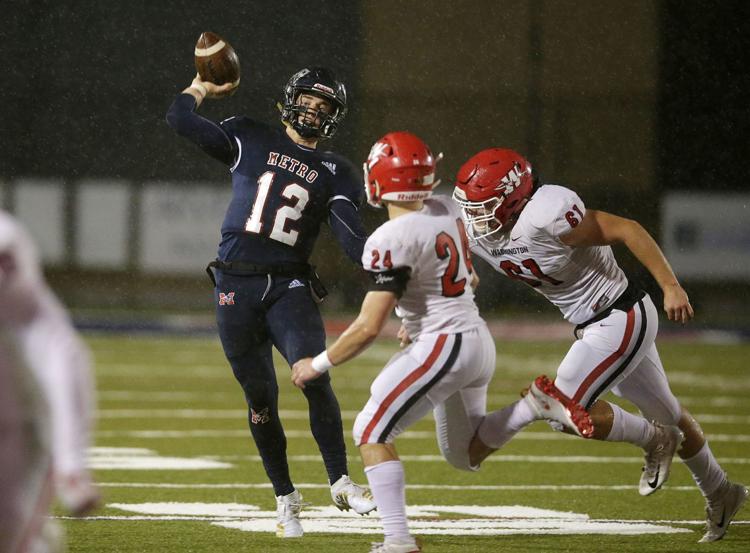 Key player: Beggs linebacker Easton Davis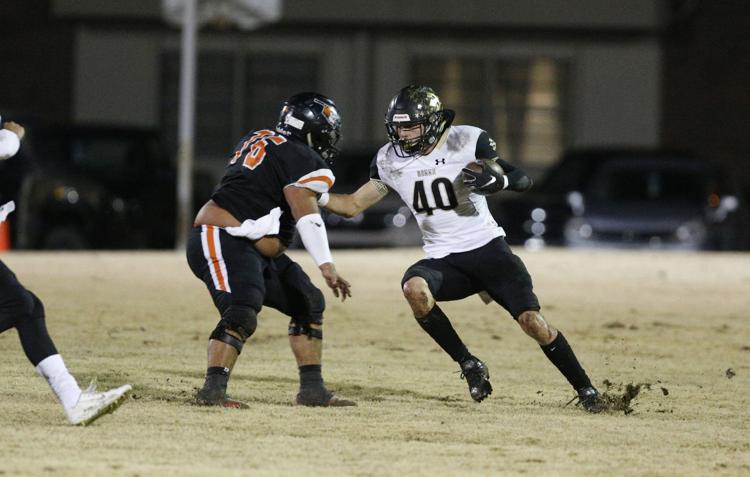 Series history: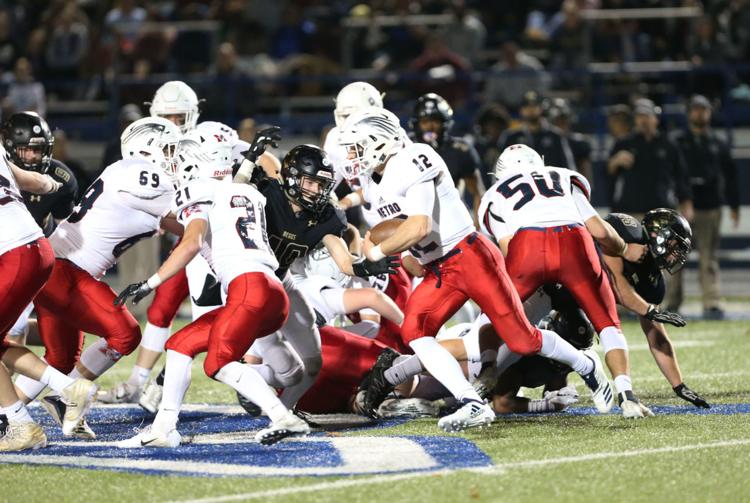 Quotable: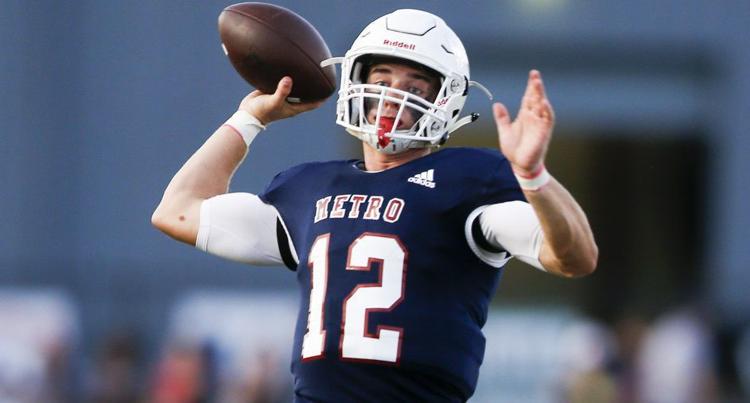 4. 3A final: No. 2 Lincoln Christian (13-0) vs. No. 3 Plainview (11-1)When: 11 a.m. Saturday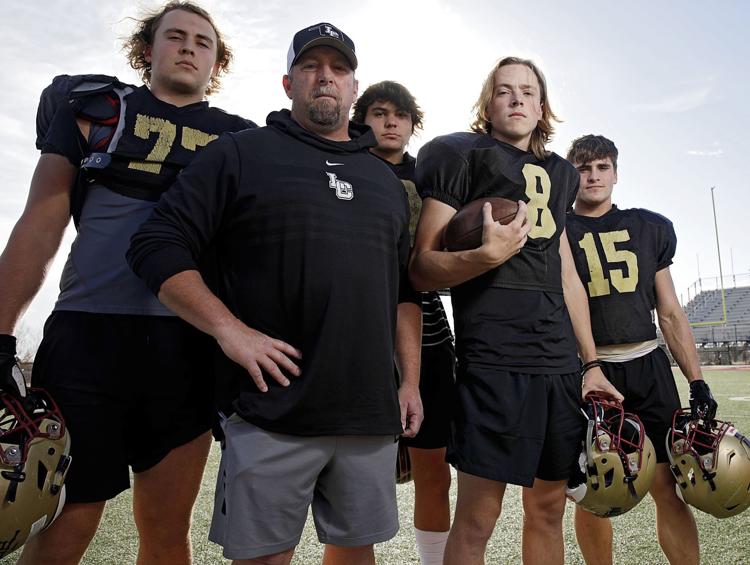 Key player: Lincoln quarterback Chase Ricke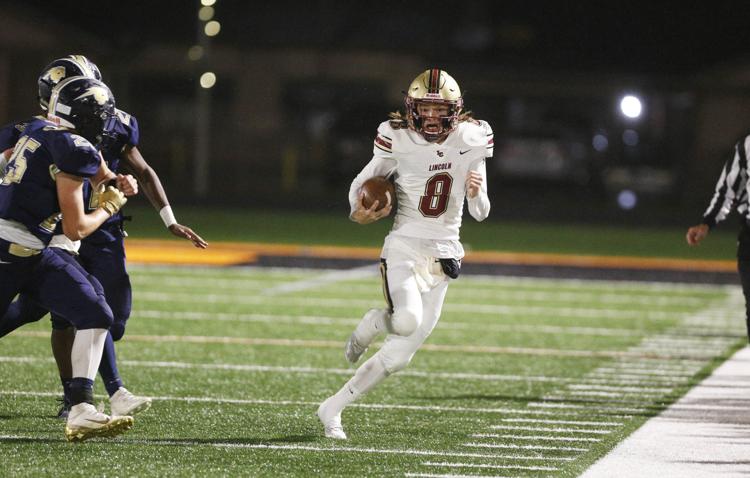 Key player: Plainview's Blake Nowell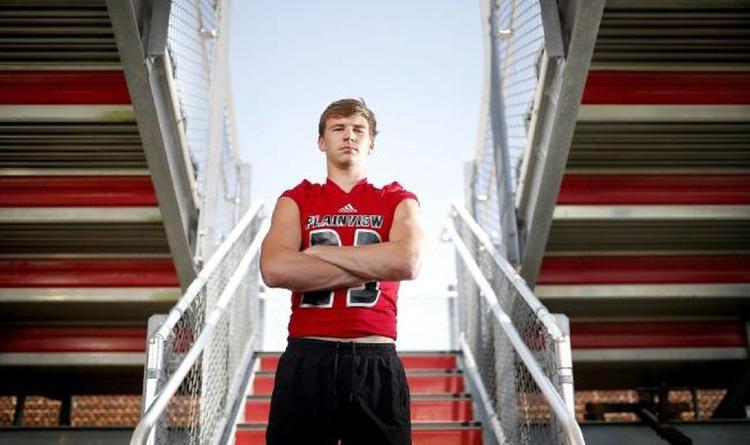 Series history: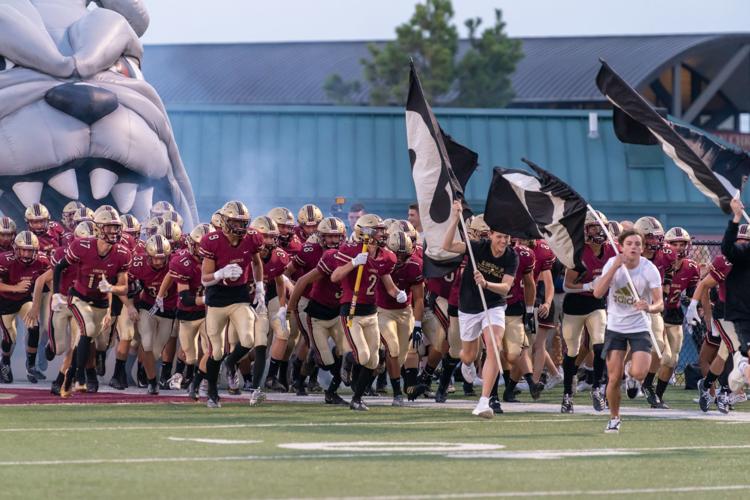 5. Class 4A final: No. 3 Poteau (12-1) vs. No. 5 Weatherford (11-2)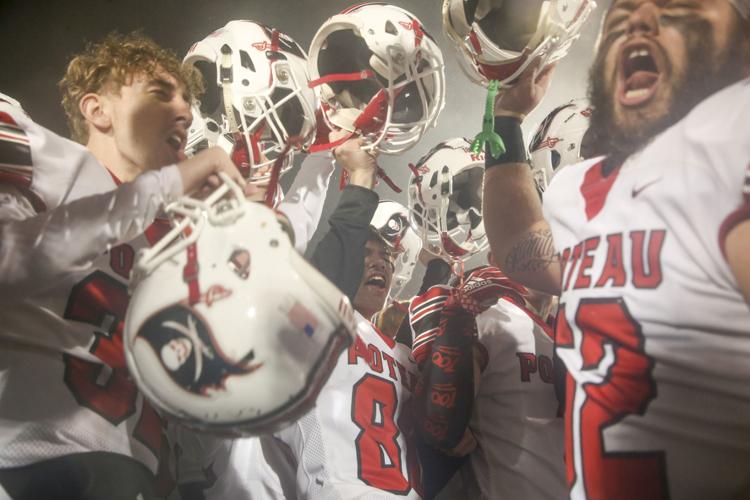 Best of the rest: 5A final: No. 1 MWC Carl Albert (12-1) vs. No. 3 OKC McGuinness (11-2) at Wantland Stadium, 3:30 p.m. Saturday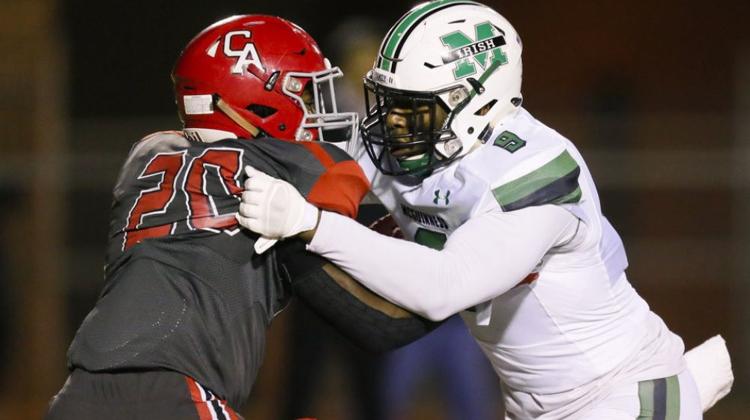 Best of the rest: 2A semifinal: No. 3 Vian (12-1) vs. No. 8 Kingston (12-1) at Edmond North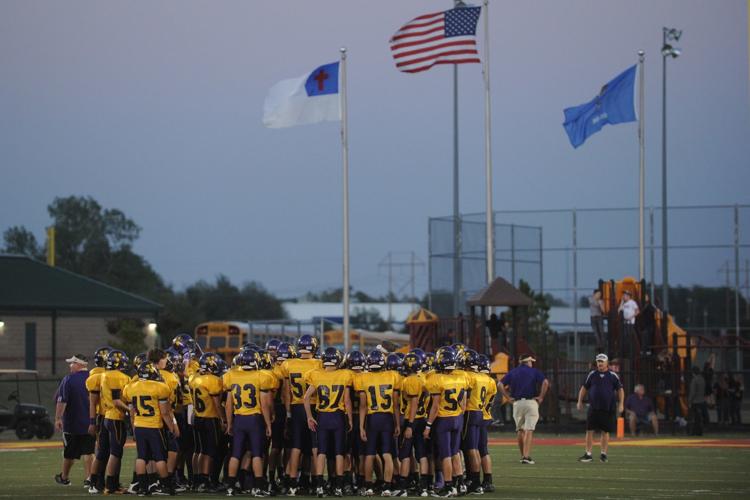 Best of the rest: Class A semifinal: No. 1 Cashion (13-0) vs. No. 4 Pawnee (13-0) at Cushing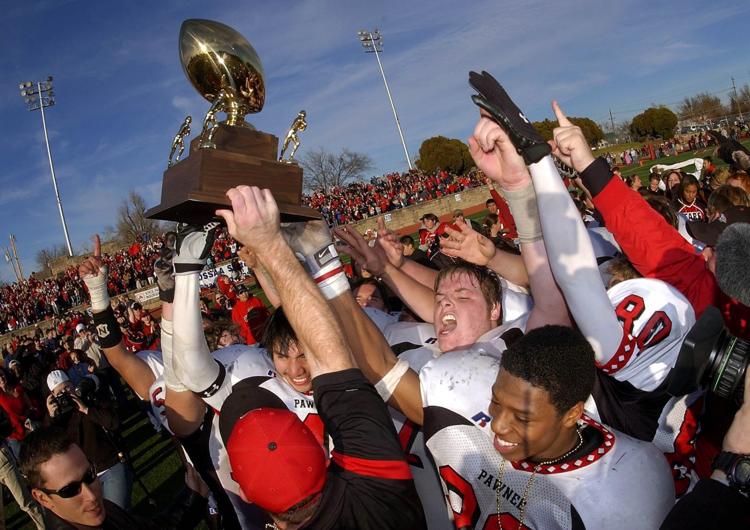 Best of the rest: Class A semifinal: No. 2 Rejoice Christian (13-0) vs. No. 6 Ringling (11-1) at Noble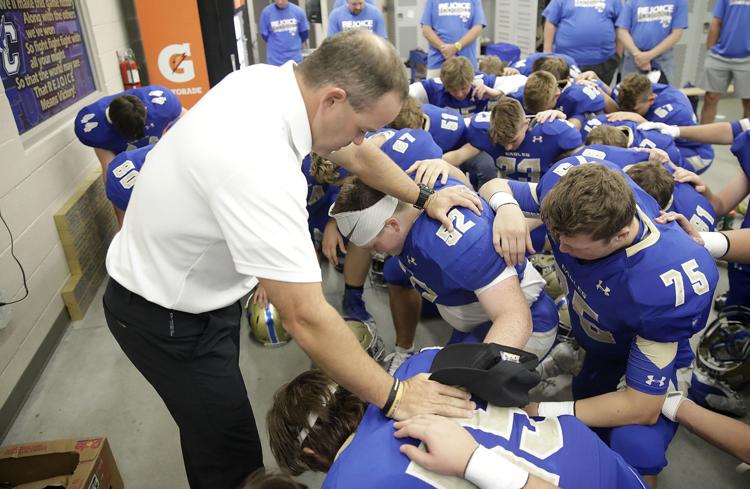 Best of the rest: Class B semifinal: No. 1 Regent Prep (13-0) vs. No. 5 Cherokee (12-1) at OKC Western Heights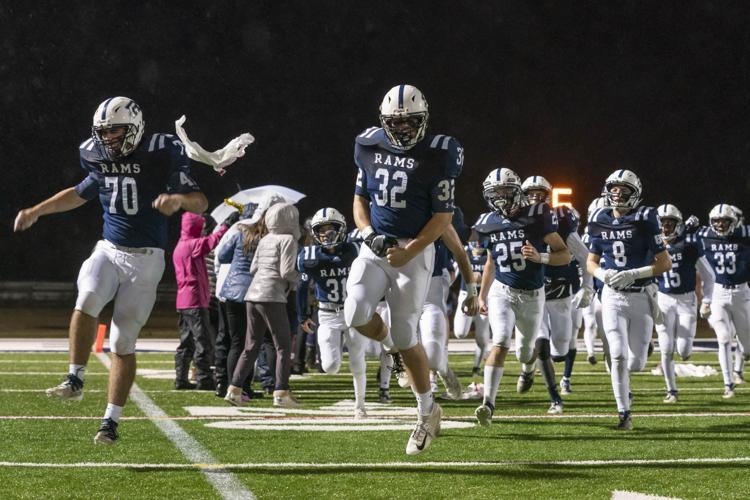 Best of the rest: Class B semifinal: No. 6 Davenport (11-2) vs. No. 2 Shattuck (12-1) at SWOSU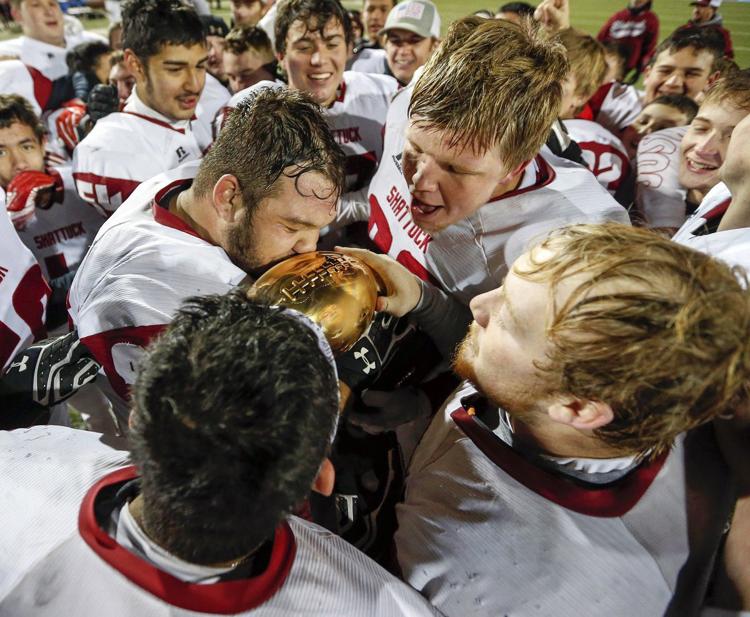 Best of the rest: Class C final: No. 1 Pond Creek-Hunter (13-0) vs. No. 6 Waynoka (10-3) at NWOSU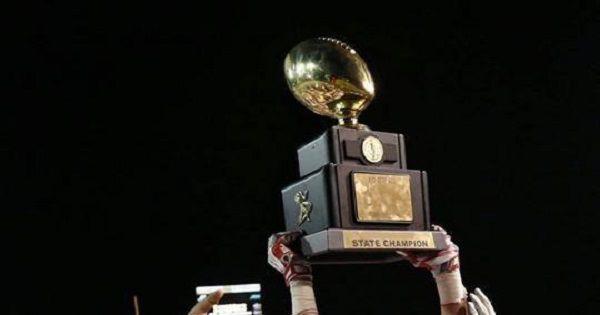 OKPrepsExtra.com: Home to everything high school sports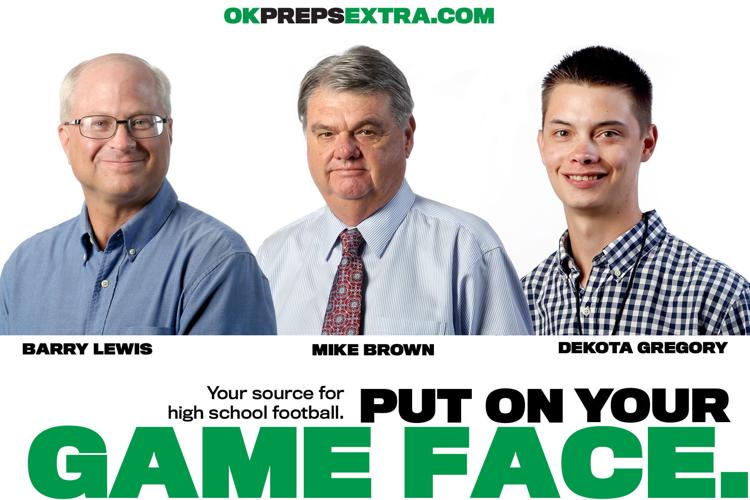 Video: Highlights of OKC McGuinness' win over Bishop Kelley