Update: At 12:30 p.m. Thursday, the OSSAA announced that the tournaments will be postponed.
Update: At 9:25 a.m. Thursday, the OSSAA posted this message on their website:
"The OSSAA continues to actively monitor the public health concerns related to COVID-19. Our Staff has been in contact with the Oklahoma Department of Health this morning and based on the updates we have received, we will we proceed with all tournaments being played as scheduled. We do advise players, coaches, officials, contest workers and spectators to practice good hygiene by washing hands thoroughly and frequently; coughing and sneezing into kleenex and then immediately disposing of it are also recommended. If you have a fever or do not feel well, we ask that you not attend any games. All games today will be video live streamed on the NFHSNetwork.com."
---
This story appeared online Wednesday and in print Thursday
Workers were busy making sure gyms at Memorial, Owasso and Skiatook high schools were scrubbed and sterilized ahead of the Class 6A-5A state tournaments, which open Thursday in the Tulsa area.
As of late Wednesday afternoon, the Oklahoma Secondary School Activities Association planned to move forward with its season-ending tournaments in Tulsa and Oklahoma City.
That was despite concerns over the COVID-19 illness that have caused alterations to similar events in other parts of the country.
In a statement posted Monday on its website, the OSSAA said its staff has been in contact with the Oklahoma Department of Health, and "based on the updates we have received, at this time we will proceed with all tournaments … as scheduled."
"We are in touch with people at each of the (venues), and we've seen nothing that tells us we shouldn't go on," OSSAA Associate Director Mike Whaley said late Wednesday.
The 6A-5A state tournaments are set to tip off Thursday in the Oral Roberts University Mabee Center and at Memorial, Owasso and Skiatook high schools.
The 4A-3A-2A tournaments also open Thursday with first-round games in Oklahoma City's State Fair Arena and five other sites around Oklahoma City.
ORU officials said hand sanitizers will be available at every entrance to the Mabee Center, where the 6A girls tournament opens Thursday with four first-round games.
At Memorial, workers were using an atomizer filled with a disinfecting solution to treat every surface a person might conceivably contact in Memorial Veterans Arena, Athletic Director Mark Dover said.
"We're just trying to be on the preventative side," said Steve Friebus, Tulsa Public Schools coordinator of sports medicine.
But, Friebus added, "I think you've got a better chance of catching the flu at the state tournament than you have of catching the coronavirus."
Owasso's gym was cleaned and disinfected Wednesday night and was due for a second round of cleaning and disinfecting between Thursday's afternoon and evening sessions, Rams Athletic Director Zach Duffield said.
The NCAA caused a stir Wednesday when it announced its men's and women's national basketball tournaments, starting next week, will be played in largely empty arenas in an effort to stem the spread of the new coronavirus.
Most college conference basketball tournaments, including the Big 12 tournament in Kansas City, followed suit later in the day Wednesday by limiting fans in the arenas during games. The Big 12 allowed fans into Wednesday's session, which included Oklahoma State's game against Iowa State, but planned to limit crowds the rest of the weekend.
Late Wednesday, the NBA suspended its season after postponing the game between Utah and Oklahoma City at Chesapeake Arena. The league confirmed a player for the Jazz had tested positive for COVID-19. The NBA said the player wasn't in the arena.
Closer to home, two University of Tulsa football players were quarantined as a precaution after potential exposure to the disease, sources told the Tulsa World.
A relative of one of the players is the second confirmed case in Tulsa County, a woman in her 20s who recently returned from Italy.
Holland Hall School closed Wednesday through Friday after reported contact with a confirmed coronavirus patient.
On Tuesday, the World Health Organization designated COVID-19 as a pandemic, with more than 126,000 cases in 120 countries and more than 4,600 deaths worldwide.
While Oklahoma has only two confirmed cases — both in Tulsa County — some wondered if the OSSAA was wise to move forward, when there are so many warnings about avoiding large public gatherings.
"It's a tough time. Everyone's on edge. We're all concerned," Skiatook Superintendent Rick Thomas said. "We want to do what's best for the fans and kids. There are a lot of tough decisions that have to be made in these types of deals."
---
Gallery: U.S. death toll at 29: How is the world responding to the coronavirus outbreak?
New coronavirus causing COVID-19 cases
United States: 104,865 cases, 1,709 deaths
Italy - 86,498 cases, 9,134 deaths
China - 81,894 cases, 3,296 deaths
Spain - 72,248 cases, 5,690 deaths
Iran - 35,408 cases, 2,517 deaths
Germany - 53,340 cases, 399 deaths
France - 29,581 cases, 1,698 deaths
United Kingdom - 14,751 cases, 761 deaths
Switzerland - 12,311 cases, 207 deaths
Netherlands - 6,440 cases, 357 deaths
Belgium - 7,284 cases, 289 deaths
Middle East (outside Iran) - 186 deaths
Central and South America - 170 deaths
South Korea - 9,241 cases, 131 deaths
Japan - 1,307 cases, 45 deaths (712 cases, 10 deaths from cruise ship)
Sub-Saharan Africa - 3,500+ cases, 58 deaths
Philippines - 707 cases, 45 deaths
Greece - 821 cases, 23 deaths
Poland - 1,244 cases, 16 deaths
India - 693 cases, 14 deaths
Australia - 2,806 cases, 13 deaths
Israel - 3,035 cases, 10 deaths (West Bank/Gaza: 1 death)
Hong Kong - 273 cases, 4 deaths
Thailand - 1,045 cases, 4 deaths
Russia - 840 cases, 3 deaths
Taiwan - 153 cases, 2 death
Singapore - 631 cases, 2 deaths
Complete coverage of COVID-19
Journalism worth your time and money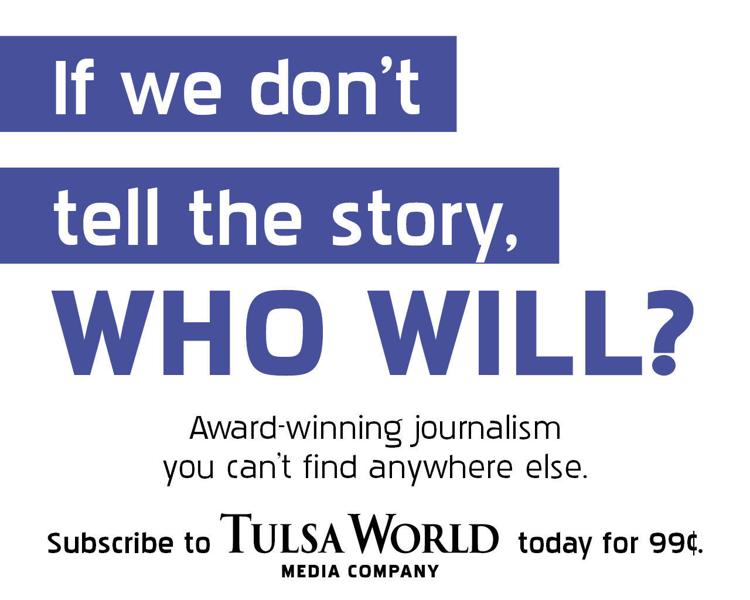 ---
Featured video: Tuesday update from the Tulsa Health Department on the COVID-19 virus