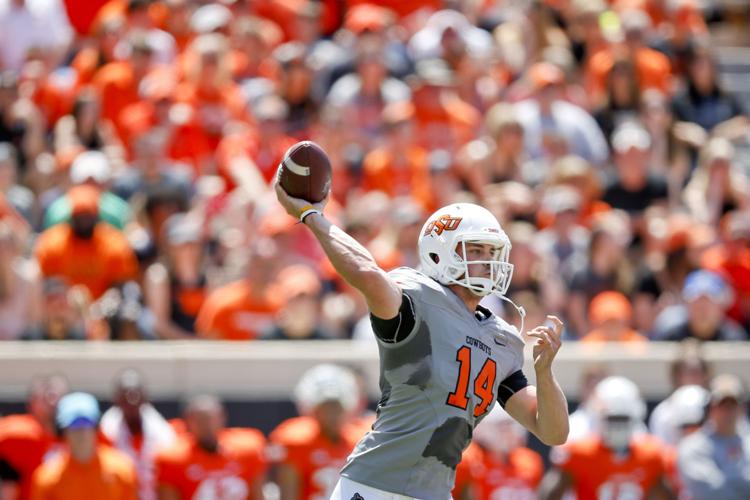 BUSHLAND, Texas — Taylor Cornelius walked nonchalantly toward his position in the shotgun, hands tucked into the warmer at his waist. Bushland's star quarterback knew what was next. The opponent, Muleshoe, had no idea.
On the first play of an overtime possession in a game tied at 35, he faked a handoff to the running back, tucked the ball into his belly and ran left. While fooling most of the defense, he escaped one defender at the 12-yard line and pranced down the sideline into the end zone for a game-winning touchdown.
Around the stadium, fans screamed. Coaches acted like excited children.
Cornelius leaned back and pumped his arms in a brief release of passion. But he quickly disappeared into a blob of teammates, away from the spotlight he earned.
"We're in the press box banging on the walls, yelling because the ballgame's over," said Josh Reynolds, Bushland's offensive coordinator, "and he's just throwing the ball back to the ref, walking off. He was just steady in everything he did."
A quarterback is often portrayed as the cliche, rah-rah leader, the one full of hubris and the center of attention. That isn't Cornelius, the 6-foot-6 senior who, in his ninth semester on campus, will make his first career start for Oklahoma State on Thursday against Missouri State. And it isn't who Cornelius attempts to be, either.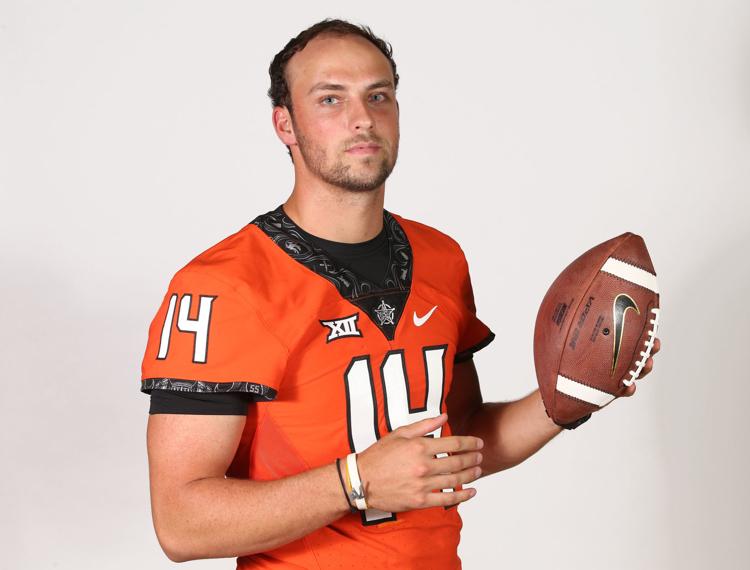 Spend enough time in media settings around Cornelius, you'll discover a quarterback who wants nothing to do with talking about himself. As he sat on the suite-level concourse of Boone Pickens Stadium on Friday, circled by reporters, his bright blue eyes stayed focused as he listened politely to questions. But if the topic at hand was himself, he let out a chuckle and gave a brief, nondescript answer.
The answers to those questions are more likely to come from Cornelius' family and those who watched his star rise in Bushland. They're the ones who can describe best how Cornelius rose from walk-on to first-string, from a country boy who embodies the spirit of the sleepy West Texas community he comes from into the 22-year-old man who will try and keep the OSU program steering in the right direction starting Thursday night.
"He chose to walk on at OSU because he believed in his heart," said Jeff Ponder, Cornelius' youth football coach and pastor at The Church at Bushland. "I always believed in his heart. I, myself and others told him, 'You're a D-I quarterback. You've got D-I skills. They just don't know about you out here.' "
Community that raised him
The first thing you see is the grain elevator, rising above the highway with a falcon logo painted on the side.
Heading west on Interstate-40, Bushland is 8 miles outside of Amarillo and just a couple past the Cadillac Ranch. It appears like a mirage on miles and miles of flatland, this minuscule-but-growing community where Cornelius, his brother Chance and numerous cousins were all raised.
"Really don't have a population because we're not incorporated," Ponder said. "We're basically a bedroom community."
The grain elevator and the Bushland Mercantile, a hardware and feed store, rest on the north side of the highway. Just to the north of them is The Church at Bushland, founded by Ponder. His church's growth — from 21 people at the first service to hundreds — tells the story of Bushland's development. Across the street, there's a credit union and a storage facility.
Joe's Pizza and Pasta and a Phillips 66 station reside on the south side of the highway. In terms of commerce, there isn't much else. Drive a couple miles further in any direction and you'll reach total isolation.
---
For more OSU football 
OSU stars and sleepers: Breaking down the 2018 football roster
Meet OSU's 2018 football staff: How much they make and how long they've been in Stillwater
How to listen and watch the Cowboys
Breaking down the 2018 schedule
---
Still, this is much more than Buhland had when the Cornelius children were growing up. Dozens of new homes have gone up on the north side of Bushland since it opened its own high school 13 years ago.
Chance, three years older than Cornelius, graduated in a class of 80 or so students. Cornelius graduated in 2014 with a class near 120.
"Everybody had 5-10 acre plots," said Phyllis Cornelius, Taylor's mother. "Some of them were bigger than that. So everybody had a house, so the kids all had go-karts or motorcycles or golf carts or four-wheelers, and they all just ran it. So it was confined. There was a lot of activity going on. Probably a lot more than what we know happened."
The details of those stories of youth remain untold, but Cornelius tended to tag along with his older brother and his friends. From as young as anyone can remember, he gravitated toward competition.
"I think it's in the Cornelius bloodline, but it's always competition-driven," said Warren, his father. "Didn't matter if it was basketball, a game in the front yard or flag football or anything, cards."
Ponder became Cornelius' youth football coach in second grade and coached him and his friends through the sixth grade, through the transition from flag to tackle football (Ponder's son, Brett, was Cornelius' left guard from second grade through high school).
Even in grade school, Cornelius flashed the abilities of a special quarterback. His understanding of the game allowed Ponder to do things with the offense no other youth team was doing.
A few years into it, Ponder went to the high school coach and asked for his playbook.
"He gave me their varsity playbook and we ran it with fourth, fifth and sixth grades because of Taylor," Ponder said. "He's just smart, man. He's smart. And nobody could throw the ball like us. That's why we could do what we could do.
"Everybody else is just running sweeps. That's a brainless call. But you can run it — run this way and I'll flip the ball to you. We didn't do that. We ran routes and we ran plays. Taylor ran the offense and so he was always above the curve."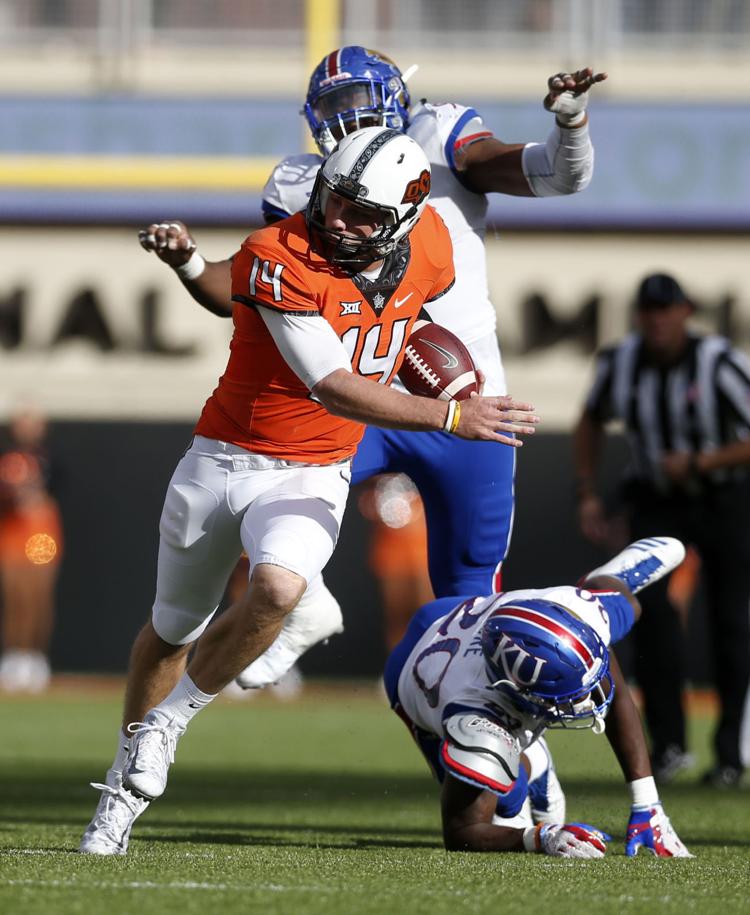 Less than a mile up the road from Ponder's church, Cornelius' former high school coaches sit in an unkempt basketball office and serves up similar stories of his feats at Bushland.
That time, in eighth grade, when he ran the two-minute drill in the snow at River Road to score a come-from-behind victory.
The play right before halftime against Pampa when Cornelius, rolling right toward the opponent's sideline, made an across-his-body throw 50-plus yards into the corner of the end zone for a touchdown to his cousin, Colter.
The baseball game where Cornelius, playing shortstop, barehanded a ball that caromed off second base and threw it to first for the out in one fluid motion.
"The competitiveness? You can't measure that," said Joel Love, Bushland's running backs and varsity baseball coach. "You just have to see it to know he was. There are always plays that stick out in your mind."
Perhaps the story that rises above all comes in track and field. A hurdler at the time, Cornelius was walking through the high school's "barn" when he saw the high-jump pads set up.
"How high is that?" Cornelius asked.
It was set to 6 feet, 4 inches. He cleared it on the spot.
At the next track meet, he set a school record by jumping 6 feet, 6 inches.
His reaction? Same as always.
"He was a star at everything and you never heard it out of his mouth that he was the star at everything," said Kyle Pearson, head track coach and a football assistant. "He just quietly went along.
"You don't know if he just won the championship or lost it. The same face."
The drive that pushed him
Cornelius attended a camp at Colorado State and junior day at OSU, but by his senior year, his only offers came from Division-II schools.
His skinny build — he weighed about 170 pounds on a 6-6 frame — and level of competition (Texas Class 2A) were likely factors. Those numbers mattered more than the 46 touchdowns he threw as a senior.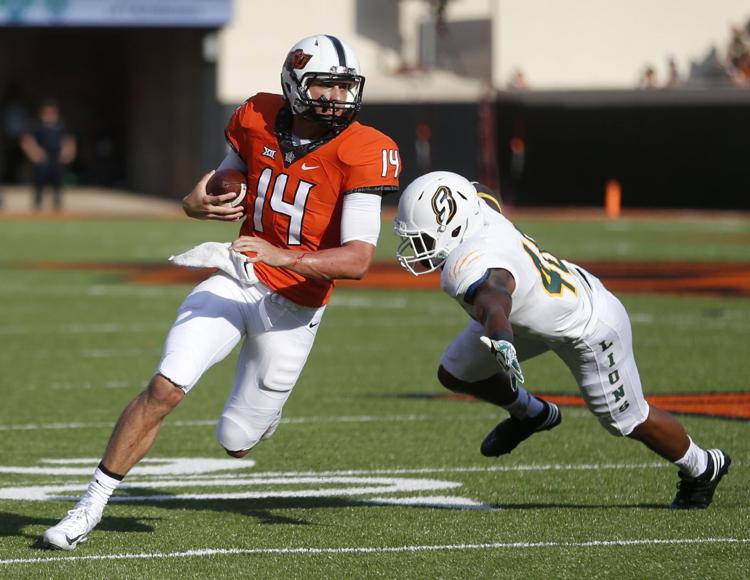 His decision boiled down, essentially, to two options: A scholarship at West Texas A&M, in Canyon, Texas. Or he could bet on himself as a walk-on at Oklahoma State.
"We sat down and he said, 'What do you think we should do?' " recalled his brother, Chance. "All of us said, 'What do you want to do?' He was like, 'I want to play at the bigger school.' We were like, 'Well, do it.' 
"It wasn't, OK, let's do a pros and cons type of thing. It was what do you want to do, you want to do that, go do it. Go work your butt off."
The decision matched the mentality Cornelius has taken with him onto the football field, basketball court and everywhere else there has been competition.
"The way you get Taylor to try and do something is you say, 'I don't think you can do that,' " Chance said.
Betting on himself nearly led to Cornelius taking the job as a true freshman in 2014 — by sheer circumstance.
On the Monday after Oklahoma State lost brutally to Texas, 28-7, offensive coordinator Mike Yurcich brought Cornelius into his office and told him to act as if he'll be the starter. Daxx Garman was concussed and OSU was debating whether to preserve Mason Rudolph's redshirt.
Cornelius called his high school coach, then his parents and brother, telling them they might want to buy tickets to that Saturday's game in Waco, Texas.
The next day, less than 24 hours later, he found out Rudolph would start instead.
Rudolph would start 28 of the next 29 games, becoming the school's all-time leading passer. For the last two years, Cornelius fought for — and won — the second-string job behind him.
He earned a scholarship in the process. And he never gave serious thought to the opportunities that might be available to him elsewhere, a rarity in this day of college football.
"Just this culture," he said. "This atmosphere. This city. The fans. They've always had my back. There was no reason for me to leave."
Mike Gundy, who said Cornelius has as good a grasp of the offense as anyone who has come through OSU, called him a "dinosaur" for his decision to swallow any ego and wait his turn for four seasons.
"You're going to see quarterbacks moving around all over the country – especially with the easy access to transfers," Gundy said. "It's going to be rare for a good quarterback to sit behind (a starter) for two years."
Cornelius is that unicorn, but his path fits his even-keeled, equable character. Reynolds, Bushland's offensive coordinator, struggled to recall a memory of Cornelius acting emotional in either direction — ecstatic or flustered. Even when opposing teams — and opposing coaches — would talk trash to him, he didn't respond, Reynolds said.
Like he's done at OSU, he just went about his business.
"He almost comes across lazy and lethargic because he's not excited," said Ponder, the youth coach and pastor. "He's like poison. You take it, but you don't know it, and then you're dead."
The personality within
The best way to see Cornelius' personality? Get him on the water.
On the rare occasions Cornelius is home, he and Chance like to get out to Lake Meredith in nearby Sanford or to Ute Lake in Logan, New Mexico. He loves boats and Jet Skis. He even tried the "Jetovator" — essentially a bike propelled in the air by a massive hose hooked to a Jet Ski.
When Warren, his father, purchased a new boat, they took it out on Lake Meredith.
The next weekend, Cornelius called from Stillwater, asking to use it.
"He called and said 'Hey, are you going to use that? Can you meet me halfway?'" Warren said. "So we'd meet him in Clinton or something. We don't see it the rest of the summer."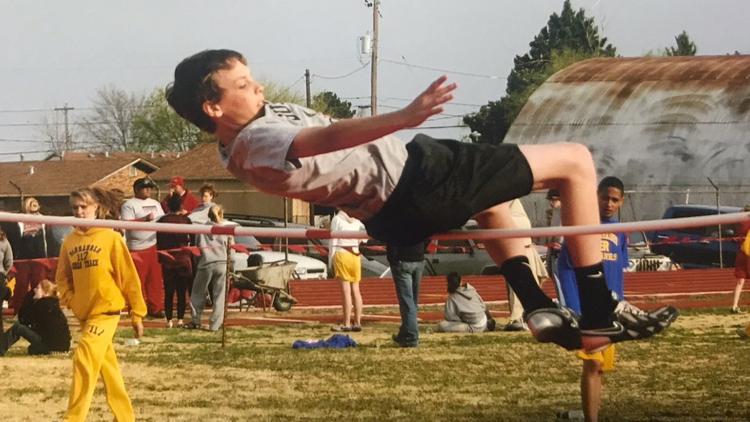 On the weekends in the summer, Cornelius and his roommates — defensive end Cole Walterscheid and receiver Dillon Stoner — liked to get out to Lake Carl Blackwell. Last year, seniors like Rudolph, Zach Crabtree and James Washington (Cornelius' former roommate) would, too.
Apparently, Cornelius on the water was a sight to see.
"He's a heck of a wake surfer," said Walterscheid, who Cornelius taught to surf. "You wouldn't think, being 6-foot-7 or whatever, but, yeah."
True to form, Cornelius was more modest: "I'd try to. I'm no professional."
Cornelius and his teammates got out less this summer, for an obvious reason: His focus has turned to preparing as OSU's starting quarterback.
Walterscheid noticed small changes in his focus. He constantly sees Cornelius in their living room going over his play sheet before practice.
The preparation culminates with Thursday, his first start in 1,735 days.
"I've been around here long enough that I feel like I've worked hard enough to get to this point, and I think it's going to be a good year," Cornelius said, before deflecting attention from himself. "I feel pretty confident throwing the ball, and those receivers get open enough so it makes my life a lot easier."